Orthodontics and Orthognathic Surgery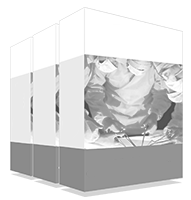 The demand for orthodontic treatment has increased in the adult population, and continues to rise, often as part of an integrated orthodontic treatment. The training of specialists is, therefore, both a need and a social demand. This program allows professionals to expand their knowledge in a practical way, 100% online and adapted to their needs.
The world's largest faculty of dentistry"
Improve your knowledge with this program where you will find first class clinical cases and materials. Improve the quality of your clinical practice through this Postgraduate Diploma in Orthodontics and Orthognathic Surgery"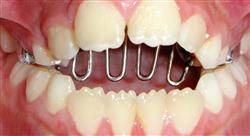 Orthodontics was the first specialty within dentistry and the second after ophthalmology within the health sciences. In this sense, specialty is understood as the possession of a specific professional organization, literature and training. Its specific characteristics in diagnosis, type of treatment, objectives and scientific bases, require exclusive professional practice.
The knowledge acquired in this program will allow the student to face working life from a more qualified position, giving them a clear advantage when it comes to finding a job, since they will be able to apply the latest technological and scientific advances in the field of periodontics.
The fundamental justification of the program is, therefore, to train professionals with adequate knowledge, skills, attitudes, values and competencies, ensuring they are able to serve society by satisfying its health demands, in terms of prevention, diagnosis and treatment, in an ethical, efficient and safe manner.
This professional must appreciate the need for lifelong professional development and continuing education, be able to efficiently utilize advances in knowledge and technology, and understand the central role of the patient in therapeutic decision making.
Expand your knowledge through the Postgraduate Diploma in Orthodontics and Orthognathic Surgery, in a practical way and adapted to your needs"
This Postgraduate Diploma in Orthodontics and Orthognathic Surgery contains the most complete and up-to-date scientific program on the market. The most important features include:
Clinical cases presented by experts in the different dental specialties 
The graphic, schematic, and practical contents with which they are created provide scientific and practical information on the disciplines that are essential for professional practice 
Latest information on the techniques in Orthodontics and Orthognathic Surgery 
An algorithm-based interactive learning system for decision-making in the clinical situations presented throughout the course 
With special emphasis on evidence-based medicine and research methodologies in Orthodontics and Orthognathic Surgery 
Content that is accessible from any fixed or portable device with an Internet connection
This Postgraduate Diploma may be the best investment you can make when selecting a refresher program, for two reasons: in addition to updating your knowledge in advanced orthodontics, you will obtain a Postgraduate Diploma from TECH Technological University"
Forming part of the teaching staff is a group of professionals in the world of Dentistry, who bring to this course their work experience, as well as a group of renowned specialists, recognised by esteemed scientific communities.
The multimedia content developed with the latest educational technology will provide the professional with situated and contextual learning, i.e., a simulated environment that will provide an immersive training program to train in real situations.
The design of this program is based on Problem-Based Learning, whereby the dentist must try to solve the different professional practice situations that arise throughout the program. For this reason, you will be assisted by an innovative, interactive video system created by renowned and experienced experts in the field of radiology with extensive teaching experience.
This program offers training in simulated environments, which provides an immersive learning experience designed to train for real-life situations"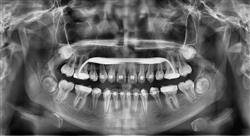 It includes clinical cases to bring the program's degree as close as possible to the reality of care in dentistry"
The structure of the content has been designed by a team of professionals who recognize the implications of specialization in daily dentistry practice, who are aware of the relevance of current training in order to treat patients, and who are committed to quality teaching using new educational technologies.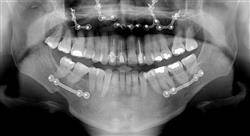 This Postgraduate Diploma in Orthodontics and Orthognathic Surgery contains the most complete and up-to-date scientific program on the market"
Module 1. Initial Diagnosis
1.1. Systematic Diagnosis in Dentistry
1.1.1. First Visit and Clinical History
1.1.2. Patient Examination
1.1.3. Ordinary Records
1.1.4. Complementary Records
1.1.5. Myofunctional Records
1.2. Staged Orthodontic Diagnosis
1.2.1. Establishing a List of Problems
1.2.2. Establishing Therapeutic Objectives
1.2.3. Mechanotherapy Planning and Equipment
Module 2. Advanced Diagnosis 
2.1. Cephalometric Analysis. 3D Diagnosis. CBCT and CT
2.1.1. Cephalometric Analysis
2.1.1.1. Introduction
2.1.1.2. Craniometric Points Description
2.1.1.3. Steiner Cephalometric Analysis
2.1.1.4. Ricketts Cephalometric Analysis
2.1.2. 3D Diagnosis
2.1.2.1. Introduction
2.1.2.2. System Fundamentals
2.1.2.3. CBCT vs. Computerized Tomography
2.1.2.4. Advantages
2.1.2.5. Disadvantages
2.1.2.6. Voxel
2.1.2.7. Image Interpretation
2.1.2.8. Radiation
2.1.2.9. Clinical Application of CBCT
2.2. Diagnosis and Treatment of Habits
2.2.1. Introduction
2.2.2. Atypical Swallowing in Children
2.2.3. Nutritional Sucking Habits
2.2.3.1. Breastfeeding
2.2.3.2. Feeding Bottles
2.2.4. Non-Nutritional Sucking Habits
2.2.4.1. Digital Sucking
2.2.4.2. Pacifier Habits
2.2.5. Mouth Breathing
2.2.6. Dyslalia
2.2.7. Other Habits
2.3. Early Diagnosis of At-Risk Patients
2.3.1. Caries and White Spots: Current Techniques. Preventive Treatment for Enamel Demineralization
2.3.2. Root Resorptions: Current Techniques. Preventive Treatment for Root Resorption
2.3.3. Differential Diagnosis of the Most Frequent Temporomandibular Disorders in Orthodontic Patients
2.3.4. Idiopathic Condylar Resorption: Current Diagnostic Techniques. Preventive Treatment for Severe Progressive Open Bite
Module 3. Orthodontics and Orthognathic Surgery 
3.1. Introduction and Diagnosis
3.1.1. Esthetic and Functional Treatment Objectives
3.1.2. Age and Opportunity for Treatment
3.1.3. Patient Motives, Demands and Psychology
3.1.4. Clinical Examination
3.1.5. Records Required for Orthognathic Surgery, Sagittal and Frontal Analysis
3.2. Temporomandibular Joint
3.2.1. TMJ and Orthodontic Surgery
3.2.2. Centric Relation and Orthognathic Surgery
3.2.3. TMJ Radiographic Study
3.2.4. Progressive Condylar Resorption: Concept, Diagnosis and Management
3.2.5. Condylar Hyperplasia as a Cause of Facial Asymmetries: Concept, Diagnosis and Management
3.3. Splints and Orthognathic Surgery
3.3.1. Prediagnostic Splint for Joint Pathologies
3.3.2. Presurgical Splint to Locate True Hinge Axis
3.3.3. Presurgical Splint to Stabilize Condyles and Ligaments
3.3.4. Presurgical Splint to Diagnose the Mandibular Midline
3.4. Pre-Surgery Orthodontics
3.4.1. Diagnosis and Keys
3.4.2. Sagittal Problems
3.4.3. Vertical Problems
3.4.4. Asymmetric Patients
3.5. Pre-Surgery Planning
3.5.1. Introduction to Cephalometric Predictions
3.5.2. Predicting Treatments: VTO and STO
3.5.3. Dentoalveolar and Gingival Biotype: Need for Grafting?
3.5.4. Bone Movement: Repercussions on Soft Tissues
3.5.5. SARPE: Indications and Limitations
3.6. Modeling Surgery
3.6.1. Pre-Surgical Working Models
3.6.2. Modeling for Mono-Maxillary Surgery
3.6.3. Modeling for Bi-Maxillary Surgery
3.6.4. Articulator and Axiography
3.7. Post-Surgical Treatment and Completion
3.7.1. Immediate Postoperative Surgery
3.7.2. Immediate Postoperative Orthodontics
3.7.3. Post-Surgical Orthodontic Objectives and Case Completion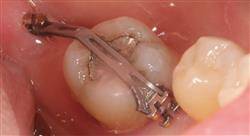 A unique, key and decisive training experience to boost your professional development"