professional master's degree
MBA in Logistics and Operations Management (Chief Operating Officer)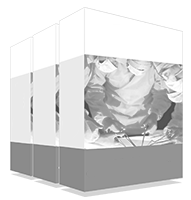 In the globalized world in which we live, the logistics sector has become a motor for businesses, and its proper functioning is essential for the development of companies. This is where the Chief Operating Officer (COO) comes into play, as they are the person in charge of organizing the daily work of all the teams within a company. This is an indispensable position to ensure that an organization's business strategy goes according to plan, and to make the necessary decisions if something doesn't go as expected. For this reason, the MBA in Logistics and Operations Management (Chief Operating Officer) is designed to provide the necessary tools to train responsible managers with the specific skills that will enable them to adapt quickly to constant changes, and to make the right decisions that will lead to the success of the company.
completion date
03/21/2024
The world's largest school of business"
Learn all the relevant logistics management procedures and achieve the best benefits for your company"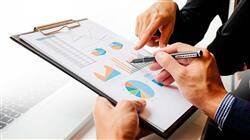 Why study at TECH?
TECH is the world's largest 100% online business school. It is an elite business school, with a model based on the highest academic standards. A world-class centre for intensive managerial skills training.   
TECH is a university at the forefront of technology, and puts all its resources at the student's disposal to help them achieve entrepreneurial success"     
At TECH Technological University
| | |
| --- | --- |
| | Innovation |
The university offers an online learning model that combines the latest educational technology with the most rigorous teaching methods. A unique method with the highest international recognition that will provide students with the keys to develop in a rapidly-evolving world, where innovation must be every entrepreneur's focus. 
"Microsoft Europe Success Story", for integrating the innovative, interactive multi-video system.  
| | |
| --- | --- |
| | The Highest Standards |
Admissions criteria at TECH are not economic. Students don't need to make a large investment to study at this university. However, in order to obtain a qualification from TECH, the student's intelligence and ability will be tested to their limits. The institution's academic standards are exceptionally high...    
95% of TECH students successfully complete their studies.
| | |
| --- | --- |
| | Networking |
Professionals from countries all over the world attend TECH, allowing students to establish a large network of contacts that may prove useful to them in the future.
100,000+ executives trained each year, 200+ different nationalities.
| | |
| --- | --- |
| | Empowerment |
Students will grow hand in hand with the best companies and highly regarded and influential professionals. TECH has developed strategic partnerships and a valuable network of contacts with major economic players in 7 continents.    
500+ collaborative agreements with leading companies.
| | |
| --- | --- |
| | Talent |
This program is a unique initiative to allow students to showcase their talent in the business world. An opportunity that will allow them to voice their concerns and share their business vision. 
After completing this program, TECH helps students show the world their talent. 
Show the world your talent after completing this program. 
| | |
| --- | --- |
| | Multicultural Context |
While studying at TECH, students will enjoy a unique experience. Study in a multicultural context. In a program with a global vision, through which students can learn about the operating methods in different parts of the world, and gather the latest information that best adapts to their business idea. 
TECH students represent more than 200 different nationalities.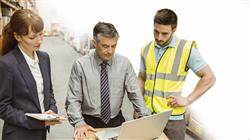 | | |
| --- | --- |
| | Learn with the best |
In the classroom, TECH's teaching staff discuss how they have achieved success in their companies, working in a real, lively, and dynamic context. Teachers who are fully committed to offering a quality specialization that will allow students to advance in their career and stand out in the business world. 
Teachers representing 20 different nationalities. 
TECH strives for excellence and, to this end, boasts a series of characteristics that make this university unique: 
| | |
| --- | --- |
| | Analysis  |
TECH explores the student's critical side, their ability to question things, their problem-solving skills, as well as their interpersonal skills.    
| | |
| --- | --- |
| | Academic Excellence |
TECH offers students the best online learning methodology. The university combines the Re-learning methodology (the most internationally recognized postgraduate learning methodology) with Harvard Business School case studies. A complex balance of traditional and state-of-the-art methods, within the most demanding academic framework.      
| | |
| --- | --- |
| | Economy of Scale |
TECH is the world's largest online university. It currently boasts a portfolio of more than 10,000 university postgraduate programs. And in today's new economy, volume + technology = a ground-breaking price. This way, TECH ensures that studying is not as expensive for students as it would be at another university.   
At TECH you will have access to Harvard Business School case studies" 
The MBA in Logistics and Operations Management (Chief Operating Officer) is a tailor-made program that is delivered in a 100% online format. This way, you can choose the time and place that best suits your availability, schedule, and interests, achieving the most effective learning for you.
It is a program that takes place over 12 months and is intended to be a unique and stimulating experience that lays the foundation for your success as the logistics manager in your company. 
Our program is adapted to your needs and so only you will control the rhythm of your studies"  
Syllabus
The role of Chief Operating Officer is one of the most important roles in many businesses, taking on a wide range of responsibilities to guarantee that business operations are carried out in the most effective and efficient way. They deal with any errors and establish strategic plans to go beyond the expectations of clients and their senior colleagues.
The MBA in Logistics and Operations Management (Chief Operating Officer) at TECH Technological University is an intensive program which prepares students to face the challenges and business decisions that a COO must deal with in their job at a logistical and operational level. 
The content of the Specialist course is designed to promote the development of managerial skills that enable more thorough decision-making in uncertain environments. 
Over the course of 1,500 hours, the student analyzes a plethora of practical cases through a theoretical-practical working system. It is, therefore, an authentic immersion in real business situations which will be useful in improving the training of professionals in this sector.  
This Professional Master's Degree  looks in depth at the different areas of a business and is designed to provide professionals with specialist training to help them understand logistical management and operations. This is done from a strategic, international and innovative perspective, taking into consideration the importance of this type of managerial role within a business. 
A plan designed for you, focused on improving your career and preparing you to achieve excellence in leadership and business management. A program that understands both yours and your company's needs through innovative content based on the latest trends, and supported by the best educational methodology and an exceptional faculty, which will provide you with the skills to solve critical situations, creatively and efficiently.  
This Professional Master's Degree takes place over 12 months and is divided into 10 modules: 
Module 1. Business Vision
Module 2. Organization of production, procurement and warehousing as 
Module 3. well as logistics organization
Module 4. Operations Management I: Planning, Manufacturing and Warehousing 
Module 5. Operations Management II: SCM and Logistics 
Module 6. Operations Management III: Strategic Sales Management
Module 7. Operations Management IV: Quality
Module 8. Strategic Planning and IT Project Management 
Module 9. Financial Supply Chain Management  
Module 10. Operative Strategy and LEAN Management Methodologies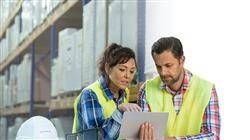 Where, when, and how it is taught
TECH offers you the possibility of taking this program completely online. During the  12 months of training, you will be able to access all the contents of this program at any time, allowing you to self-manage your study time. 
Module 1. Business Vision

1.1. Corporate Mission, Vision and Values  
1.1.1. Mission, Vision and Values 
1.1.2. Relationship with the Functions of the Operations Manager  
1.1.3. Example of Mission, Vision and Values in Main Businesses 
1.2. Business Organization: Key Departments  
1.2.1. Details of Main Departments 
1.2.2. Governing Bodies 
1.2.3. Influence of the Operations Manager on the Departments 
1.3. Commercial Organization: Commerce and Commercial Administration  
1.3.1. Commercial Department 
1.3.2. Commercial Administration Department 
1.3.3. Coordination Between the Commercial Area and the Rest of the Business 
1.4. Industrial and Logistic Organization  
1.4.1. Industrial Organization Department 
1.4.2. Internal Logistics Department 
1.4.3. External Logistics Department 
1.5. Management Functions and Skills  
1.5.1. Department Headed by the Director of Operations  
1.5.2. Responsibilities of a Operations Manager  
1.5.3. Focus on Skills 
1.6. Leadership  
1.7. Human Resources and Teams Management Occupational Risk Prevention  
1.7.1. Human Resources Management 
1.7.2. Team Management 
1.7.3. Occupational Risk Prevention Plan 
1.8. Horizontal and Vertical Communication  
1.8.1. Horizontal Communication  
1.8.2. Vertical Communication  
1.8.3. Management Communication 
1.9. Costs  
1.9.1. Accounting of Costs 
1.9.2. Differences Between Spending, Purchasing, Investment, Payment and Cost 
1.9.3. Typology and Classification of Costs  
1.10. Information Systems  
1.10.1. Concept of a Marketing Information System (MIS) 
1.10.2. Features of an MIS 
1.10.3. The Information in the MIS 
1.11. Industry 4.0 in the Short- and Medium-Term  
1.11.1. Big Data 
1.11. 2. IoT
1.11.3. Additive Manufacturing 
1.12. Industry 4.0 in the Long Term  
1.12.1. Machine Learning 
1.12.2. Collaborative Robotics 
1.12.3. Augmented Reality, Virtual Reality and Cybersecurity 
Module 2. Organization of Production, Procurement and Warehouses 
2.1. Structure and Types of Production (MTS, MTO, ATO, ETO..)  
2.1.1. Production Systems and Strategies 
2.1.2. Inventory Management System 
2.1.3. Production Indicators 
2.2. Sales Structure, Types and Channels  
2.2.1. Sales Structure: Organization, Channels and Sector 
2.2.2. Sales Structure: Offices and Sales Groups 
2.2.3. Determining a Sales Structure 
2.3. Structure and Types of Procurement   
2.3.1. Function of Procurement 
2.3.2. Procurement Management 
2.3.3. The Buying Decision Process 
2.4. Design of Production Plants  
2.4.1. Industrial Architecture and Plant Layout 
2.4.2. Basic Types of Plant Layout 
2.4.3. Characteristics for an Appropriate Plant Distribution 
2.5. Economic Control of Purchasing 
2.5.1. Advanced Warehouse Design
2.5.2. Picking and Sorting
2.5.3. Material Flow Control
2.6. Process Design  
2.6.1. Definition of Process Design 
2.6.2. Principles of Process Design 
2.6.3. Process Modeling 
2.7. Resource Allocation  
2.7.1. Introduction to Resource Allocation 
2.7.2. Project Management 
2.7.3. Resource Distribution 

2.8. Industrial Operations Control  
2.8.1. Process Control and its Characteristics 
2.8.2. Examples of Industrial Processes 
2.8.3. Industrial Controls 
2.9. Warehouse Operations Control  
2.9.1. Warehouse Operations  
2.9.2. Inventory Control and Location Systems 
2.9.3. Stock Management Techniques 
2.10. Maintenance Operations 
2.10.1. Industrial Maintenance and Typology 
2.10.2. Maintenance Planning 
2.10.3. Management of Computer-Assisted Maintenance 
Module 3. Logistics Organization 
3.1. Introduction to Logistics Systems 
3.1.1. Introduction to Logistics Systems 
3.1.2. Design of Logistics Systems 
3.1.3. Logistics Information Systems 
3.2. Topologies of the Supply Chain (SCM)  
3.2.1. Supply Chain 
3.2.2. Benefits of Supply Chain Management 
3.2.3. Logistical Management in the Supply Chain 
3.3. Internal Logistics  
3.3.1. Advanced Warehouse Design
3.3.2. Picking and Sorting
3.3.3. Material Flow Control
3.4. Distribution and Transport  
3.4.1. Functions of Distribution and Transport 
3.4.2. Types of Distribution Networks 
3.4.3. Design of Distribution Networks 
3.5. Logistical Operations Control  
3.5.1. Logistical System 
3.5.2. Benefits of Logistical Operations Control  
3.5.3. Logistics Operations Dashboard 
3.6. Interactions Between the SCM and All Other Departments  
3.6.1. Areas to Consider in the Interaction 
3.6.2. SCM Interrelations 
3.6.3. Integration Problems in the SCM 
3.7. Logistics Costs 
3.7.1. Costs to Consider According to Each Area 
3.7.2. Problems with Logistics Costs 
3.7.3. Optimizing Logistic Costs 
3.8. Information Systems  
3.8.1. Map of Base Systems 
3.8.2. Typology of Information Systems 
3.8.3. Information Systems in the Supply Chain 
Module 4. Operations Management I: Planning, Manufacturing and Warehousing  
4.1. Demand Forecasting 
4.1.1. Planning System and Production Control 
4.1.2. Demand and Types of Demand 
4.1.3. Demand Forecasting and Methodology 
4.2. Resource Planning and Manufacturing Capacity  
4.2.1. Aggregate Production Planning 
4.2.2. Master Production Planning System 
4.2.3. Approximate Capacity Planning System 
4.3. Sequencing  
4.3.1. Material Requirements Planning 
4.3.2. Capacity Requirements Planning 
4.3.3. Manufacturing Resources Planning (MRPII) 
4.4. Manufacturing Preparation  
4.4.1. Launching and Control System for Production Activities 
4.4.2. Production Programming 
4.4.3. Sequencing Production Control
4.5. Maintenance Control  
4.5.1. Maintenance Control 
4.5.2. Maintenance Control Cycle 
4.5.3. Designing a Maintenance Plan 
4.6. Lean Warehouse 
4.6.1. Introduction to Lean Manufacturing 
4.6.2. Structure of the Lean System 
4.6.3. Lean Techniques 
4.7. Warehouse Design and Management 
4.7.1. Advanced Warehouse Design
4.7.2. Picking and Sorting
4.7.3. Material Flow Control
4.8. Manufacturing Costs  
4.8.1. Production Costs 
4.8.2. Other General Manufacturing Costs 
4.8.3. Cost Systems 
4.9. Warehouse Costs  
4.9.1. Introduction to Warehousing Costs 
4.9.2. Classification of Warehousing Costs 
4.9.3. Inventory Assessments 
4.10. Information Systems in Planning and Manufacturing  
4.10.1. General Information Systems 
4.10.2. Information Systems in Planning and Manufacturing 
4.10.3. Market Operations 
4.11. Information Systems in Warehouses 
4.11.1. Information Systems in Warehouses 
4.11.2. Information Technology in Warehouses 
4.11.3. Market Options 
Module 5. Operations Management II: SCM Logistics 

5.1. Supply Chain Design and Management  
5.1.1. Introduction to the Supply Chain: Components 
5.1.2. Supply Chain Design 
5.1.3. Supply Chain Management 
5.2. Key Aspects of the Supply Chain  
5.2.1. Evolution of the Supply Chain 
5.2.2. Key Aspects of the Supply Chain 
5.2.3. Scenario Analysis 
5.3. Strategic Planning Design throughout the Supply Chain 
5.3.1. Strategic Design of Supply Chain 
5.3.2. Planning of the Supply Chain 
5.3.3. Methodology for the Strategic Design of the Supply Chain 
5.4. Order Preparation  
5.4.1. Introduction to Order Preparation 
5.4.2. Basic Considerations for Order Preparation 
5.4.3. Phases of Order Preparation 
5.5. Resources  Management Capacity, Schedules  
5.5.1. Resources Management and Training 
5.5.2. Techniques for Resource Management 
5.5.3. Schedules 
5.6. External Logistical Planning  
5.6.1. Introduction to Integral Logistics 
5.6.2. Importance of Logistical Planning 
5.6.3. Key Aspects of Logistical Planning 
5.7. Reverse Logistics and Sustainability  
5.7.1. Sustainable Development 
5.7.2. Reverse Logistics 
5.7.3. Green Logistics 
5.8. International Distribution Logistics 
5.8.1. Advanced Warehouse Design
5.8.2. Picking and Sorting
5.8.3. Material Flow Control
5.9. Customer Service  
5.9.1. Methods 
5.9.2. Indicators 
5.9.3. Relationship with Logistics 
5.10. Lean Management 
5.10.1. Lean Basis with Application in International Logistics
5.10.2. Main Implications and Requirements
5.10.3. Other Methodologies to Improve the Process
5.11. Supply Chain Costs 
5.11.1. Cost Cutting Projects 
5.11.2. Stages 
5.11.3. Case Studies 
5.12. Information Systems 
5.12.1. Amazon Case Study 
5.12.2. Integration with Amazon 
5.12.3. Message Flow 
Module 6. Operations Management III: Purchasing Strategic Management 
6.1. Strategic Purchasing Management 
6.1.1. Strategic Management: Benefits and Models 
6.1.2. Strategic Purchasing Management and its Factors 
6.1.3. Purchasing Strategies 
6.2. Lean Management in the Purchasing Procedures  
6.2.1. Lean Buying
6.2.2. Outsourcing in the SCM
6.2.3. Lean Supplying
6.3. Purchasing Strategy Design  
6.3.1. Externalization
6.3.2. Process Outsourcing
6.3.3. Globalization
6.3.4. Relocation
6.4. Outsourcing-Insourcing  
6.4.1. Purchasing Models and Processes
6.4.2. Segmentation Models 
6.4.3. Role of e-Procurement
6.5. Strategic Procurement  
6.5.1. Supplier Selection and Strategy
6.5.2. Value Generation from Strategic Procurement
6.5.3. Logistic Operators in Procurement
6.6. Transport and Distribution Management  
6.6.1. Coordination Between Transport and Warehousing  
6.6.2. Logistics Activity Zones (LAZ)
6.7. Global Supply Chain  
6.7.1. Introduction and Classification of the Complexity of Supply Chains 
6.7.2. Areas of Opportunity in Global Supply Chains 
6.7.3. Trends in Global Supply Chains 
6.8. Import Management  
6.8.1. Customs, Export and Import processes
6.8.2. International Commerce Institutions and Agreements
6.8.3. Plant Management and International Purchasing
6.9. Incoterms and International Document Management 
6.9.1. Exportation or Implantation
6.9.2. Agency, Distribution and International Sales and Purchase Agreements
6.9.3. Industrial and Intellectual Property
6.9.4. Taxes and Tariffs Classification 
6.10. Methods and Means of International Payment  
6.10.1. Payment Method Selection
6.10.2. Documentary Credit
6.10.3. Bank Guarantee and Documentary Credit
6.11. Purchasing Strategic Management Costs 
6.11.1. Value Chain 
6.11.2. Procurement Costs 
6.11.3. Inventory Valuation 
6.12. Information Systems in Purchasing  
6.12.1. Master Data 
6.12.2. Processes 
6.12.3. EDI Messages
Module 7. Operations Management IV: Quality 
7.1. Principles of Statistics Applied to Quality Control  
7.1.1. Introduction 
7.1.2. Measures of Central Tendency 
7.1.3. Dispersion Measures 
7.2. Operational Defect Definition  
7.2.1. Evolution of Quality in the SCM 
7.2.2. Defect Definition, Control and Cataloging 
7.2.3. Criteria for Acceptance or Rejection of a Product 
7.3. Basic Concepts of Control  
7.3.1. Definitions 
7.3.2. ISO 9001 
7.3.3. Requirements of ISO 9001 
7.4. Control Charts by Variables and Attributes  
7.4.1. Control by Variable and by Attributes 
7.4.2. Control Charts 
7.4.3. OC Chart 
7.5. Sampling Inspection  
7.5.1. Typology  
7.5.2. Methodology 
7.5.3. Sample size 
7.6. Process Capability  
7.6.1. Associated Statistics 
7.6.2. Variability 
7.6.3. Cp Index  
7.7. Six Sigma Methodology and Strategy  
7.7.1. Definition of Six Sigma 
7.7.2. Methodology of Six Sigma 
7.7.3. Structure of Six Sigma 
7.8. Quality Cost  
7.8.1. Types of Viability Study 
7.8.2. Viability Technique Study 
7.8.3. Use Case 
7.9. Information Systems  
7.9.1. Implementation of Quality in the ERP 
7.9.2. Quality Control in Events 
7.9.3. Periodic Controls
Module 8. Strategic Planning and IT Project Management 
8.1. Global Map of IT Systems (I): ERP, MRP, SGA, MES  
8.1.1. Description of Each System 
8.1.2. Market Options 
8.1.3. Implantation Processes 
8.2. Global Map of IT Systems (II): eCommerce, Corporate Web, BI, Simulation, Machine Learning, CMMS,  
8.2.1. Description of Each System 
8.2.2. Market Options 
8.2.3. Implantation Processes 
8.3. IT Systems: High Availability, Security, Maintenance  
8.3.1. Aspects to Consider 
8.3.2. Market Options 
8.3.3. Implementation Processes 
8.4. IS Strategic Planning  
8.4.1. Aspects to Consider 
8.4.2. Technological Resources Management 
8.4.3. Adjacent Processes: Reporting, Evaluation 
8.5. IT Project Management 
8.5.1. General Methodology 
8.5.2. Agile Manifesto 
8.5.3. SRUM 
8.6. Corporate Social Responsibility in IT Projects 
8.7. Finance and Responsible Investment in IT Projects  
8.8. Business and the Environment in IT Projects 
8.9. Systems and Tools for Responsible Management in ITT 
8.10. Business Ethics in IT Projects
Module 9. Financial Supply Chain Management
9.1. Global Economic Environment 
9.1.1. The Fundamentals of the Global Economy  
9.1.2. The Globalization of Companies and Financial Markets
9.1.3. Growth & Development in Emerging Markets 
9.1.4. International Monetary System
9.2. Financial Accounting in Supply Chain Management 
9.2.1. Situation Balance 
9.2.2. Losses and Gains 
9.2.3. Ratio Interpretation 
9.3. Accounting Management in the Supply Chain 
9.3.1. Measurable: Productivity 
9.3.2. Efficiency and Profitability 
9.3.3. Ratios and Management 
9.4. Analysis and Financial Planning of the Supply Chain 
9.4.1. Definitions 
9.4.2. Planning. 
9.4.3. Examples of Financial Planning 
9.5. Financial Diagnosis  
9.5.1. Indicators for Analyzing Financial Statements
9.5.2. Profitability Analysis
9.5.3. Economic and Financial Profitability of a Company
9.6. Economic Analysis of Decisions  
9.6.1. Budget Control
9.6.2. Competitive Analysis Comparative Analysis
9.6.3. Decision-Making Business Investment or Divestment
9.7. Key Financial Aspects in Operations Management in the Supply Chain 
9.7.1. Introduction to Order Preparation 
9.7.2. Key Aspects 
9.7.3. Ratio Interpretation 
9.8. Tools for Operations Management in the Supply Chain in Times of Crisis  
9.8.1. Definition of Tools and Benefits 
9.8.2. Management Tols 
9.8.3. Market Operations  
9.9. Profitability and Efficiency of Logistics Chains: KPIS 
9.9.1. Profitability and Efficiency of Mediations 
9.9.2. General Indicators of Logistic Chains 
9.9.3. Specific Indicators 
Module 10. Operative strategy and LEAN management methodologies 
10.1. Lean Management  
10.1.1. The Basic Principles of Lean Management
10.1.2. Improvement and Problem Solving Groups  
10.1.3. New Forms of Maintenance and Quality Management
10.2. Implantation of the Global Lean Methodology  
10.2.1. Lean Methodology 
10.2.2. Implementation Processes 
10.2.3. Continuing Improvement 
10.3. Process Improvement and Rapid Response Manufacturing (RRM) Techniques  
10.3.1. Identifying Points for Improvement 
10.3.2. BPM, Simulation, Digital Twin 
10.3.3. Choosing the Necessary Tool 
10.4. Innovation and Product Engineering in Logistics Organizations and Product Development   
10.4.1. Aspects to Consider 
10.4.2. Organizations and Market Development 
10.4.3. Market Options 
10.5. Total Quality Management and Advanced Management of Logistics Projects  
10.5.1. Assessment of Total Quality 
10.5.2. Identifying Points for Improvement 
10.5.3. Advanced Project Management 
10.6. Market Trends Analysis in Logistics 
10.6.1. Trend Analysis 
10.6.2. Guidelines 
10.6.3. Market Options 
10.7. IS Trend Analysis  
10.7.1. IS Latest Trend Analysis 
10.7.2. Tools 
10.7.3. Market Options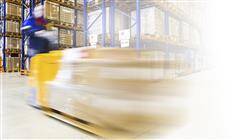 Get the boost your career deserves by completing our program and establish yourself as a top-level COO"