Professional Master's Degree
Advanced Emergency Nursing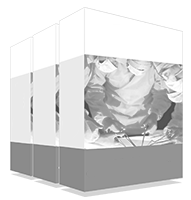 Hospital and out-of-hospital emergencies are increasingly changing environments that require nursing professionals trained to work successfully in emergency and disaster situations. Therefore, the programming of this program will enable students to provide advanced care to the multi-pathological patient, which requires out-of-hospital care and continuity of care in an emergency department of the health center. To this end, it is based on anatomo-physiological knowledge and its alteration in the main emergency pathologies, which is complemented with the contents introduced on the use of diagnostic methods such as ultrasound, as well as other criteria that serve as a tool in the performance of therapeutic techniques.
completion date
03/16/2024
The world's largest faculty of nursing"
Knowledge in the field of Advanced Emergency Nursing is a growing competence, increasingly demanded by health institutions of various kinds"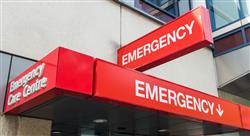 Currently, one of the most complex healthcare environments to work in are the emergency departments of hospitals and all types of healthcare centers. This is because the professionals who work there encounter critical situations of all kinds on a daily basis, which put their response capabilities and knowledge to the test. In the field of nursing, the same situation arises, so TECH professionals have designed this very complete program, which aims to train nursing professionals to be able to work in these environments with a much higher degree of success in their interventions.
Particularly, the training related to emergency treatment by the nurse is of vital importance, because many times the first contact with the patient's health, who is in a generally complex situation, routes the rest of the medical care that is taken. Therefore, nursing professionals must be highly qualified to provide solutions to the wide range of pathologies that are treated in emergency departments, especially those that require in-depth knowledge and special training due to their severity, complexity and/or, in many cases, exigency.
In this sense, the Professional Master's Degree in Nursing in Emergencies and Advanced Catastrophes, aims to train students to deal with a multitude of emerging problems and high degree of complexity, providing the knowledge and tools necessary to respond to a demand for increasingly advanced care, respecting the highest degree of evidence. 
This very complete training also represents a great differential value when it comes to understanding the structure developed both in early care and in the preparation for the confrontation and use of elements of care practice, which are of special complexity, as well as the scenarios that may arise. 
On the other hand, emergency units are made up of a network of healthcare professionals who offer increasingly complex multidisciplinary care. Therefore, in order to maintain an adequate commitment to safety, quality and efficiency, knowledge must be kept up to date in terms of techniques and treatments that provide autonomy and proactive decision-making capacity.
Improve your knowledge in Emergency Nursing, Emergencies and Advanced Catastrophes, through this program, where you will find the best didactic material with real cases"
This Professional Master's Degree in Advanced Emergency Nursing contains the most complete and up-to-date scientific program on the market. The most important features include:
The graphic, schematic and practical contents of the course are designed to provide all the essential information required for professional practice.
Exercises where the self-assessment process can be carried out to improve learning.
An algorithm-based interactive learning system, designed for decision making for patients with nutritional challenges.
Theoretical lessons, questions to the expert, debate forums on controversial topics, and individual reflection assignments
Content that is accessible from any fixed or portable device with an Internet connection
This Professional Master's Degree is the best investment you can make in the selection of a refresher program for two reasons for two reasons: in addition to updating your knowledge in Advanced Emergency Nursing, you will get a Professional Master's Degree from TECH Technological University"
The program includes, in its teaching staff, professionals from the fields of medicine and nursing, who bring to this training the experience of their work, as well as recognized specialists from prestigious reference societies and universities.
The multimedia content, developed with the latest educational technology, will provide the professional with situated and contextual learning, i.e., a simulated environment that will provide immersive training programmed to train in real situations.
This program is designed around Problem Based Learning, whereby professionals must try to solve the different professional practice situations, that arise during the program. To do so, the professional will be assisted by an innovative interactive video system, created by renowned and experienced experts in Advanced Emergency Nursing. 
The Professional Master's Degree allows students to train through simulated environments, which provides them with immersive learning programmed to train in real situations"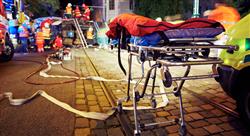 This 100% online Professional Master's Degree will allow you to combine your studies with your professional work while increasing your knowledge in this field"
The structure of the contents has been designed by a team of professionals from the best hospitals and universities in the national territory, aware of the relevance of current training to prevent, detect and intervene in those pathologies with which the patient may come to the emergency department and that require specific attention. All this, with the aim of training nurses much more competent and prepared to care for patients, with different symptomatologies, in emergency departments and emergencies, both hospital and outpatient.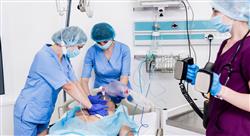 This Professional Master's Degree in Advanced Emergency Nursing contains the most complete and up-to-date scientific program on the market"
Module 1. Management and Planning of Emergency Care
1.1. Past, Present and Future of Emergency Services. New Treatment Approaches
1.2. Epidemiology and ER Overcrowding Criteria
1.3. Legal Framework in Emergency Care
1.4. Ethical Framework in Emergency Care
1.5. Humanization. The Role of Nursing
1.6. Quality and Management
1.7. Registration Systems and Standardized Language. Contingency Plans
1.8. Financial Resources for Emergency Health Care
1.9. Patient Security.
Module 2. Triage. Advanced Disaster Management
2.1. Structuring of Emergency Care Services
2.2. Advanced Life Support for Nurses (ALS)
2.3. Multiple Casualty Incidents and Catastrophes. Types and Characteristics
2.4. Triage Systems
2.5. Emergency Plans and Procedures
2.6. CBRN Incidents
2.7. Management of Fatalities and Casualties. Humanitarian Aid in Disasters
2.8. Medical Rescue in Special Situations
2.9. Medical Transport and Patient Transfer
Module 3. Advanced Life Support
3.1. Introduction to Life Support
3.2. Advanced Life Support in Adults
3.3. Advanced Pediatric Life Support
3.4. Life Support in Special Situations
3.5. Advanced Life Support in SARS Cov-2 Infected Patients
3.6. Advanced CPR Techniques and Procedures
3.7. Post-Resuscitation Care
3.8. Organ Donation and Transplantation
3.9. Ethical Dilemmas and Legal Framework
Module 4. Advanced Approach to Patients with Cardiac Pathology
4.1. Electrocardiography
4.2. Bradyarrhythmias
4.3. Tachyarrhythmias
4.4. Other Electrical Conductivity Disorders
4.5. Implantable Devices
4.6. Cardioversion and Defibrillation
4.7. Mechanical Devices and Other Therapeutic Techniques
4.8. Acute Coronary Syndrome. The Heart Attack Code
Module 5. Advanced Approach to Patients with Respiratory Pathology
5.1. Respiratory Physiology and Mechanical Ventilation
5.2. Gas Exchange Disorders
5.3. Advanced Airway Management.
5.4. Difficult Airway
5.5. Potentially Severe Respiratory Pathology
5.6. Invasive Mechanical Ventilation
5.7. Non-Invasive Mechanical Ventilation
5.8. Update on Ventilatory Therapies
5.9. Advanced Nursing Care of Respiratory Patients
Module 6. Advanced Approach to Other Potentially Severe Pathologies
6.1. Assessment of Neurological Patients. Scales
6.2. Stroke. Code Stroke
6.3. Ketoacidosis and Hyperosmolar Coma
6.4. Gastrointestinal Bleeding
6.5. Cardiogenic and Hypovolemic Shock. Hemodynamic Assessment and Management
6.6. Obstructive and Distributive Shock. Hemodynamic Assessment and Management
6.7. Severe Infections: Code Sepsis
6.8. Water-Electrolyte Imbalance
6.9. Acid-Base Imbalance Advanced Interpretation of Blood Gas Measurements
6.10. Fluid Therapy and Transfusions
6.11. Advanced Nursing Care in Intravascular Catheters. Bacteriemia Zero
Module 7. Advanced Approach to Trauma Emergencies
7.1. Severe Trauma Magnitude and Epidemiology
7.2. Trauma Patient Assessment and Stabilization
7.3. Polytraumatized Patients
7.4. Damage Control Resuscitation
7.5. Burns. Assessment and Management of Major Burn Injuries
7.6. Advanced Nursing Care in Acute and Chronic Wounds. Sutures
7.7. Fractures and Dislocations. Application of Splints and Casts
7.8. Pain as the Fifth Vital Sign. Assessment and Management
Module 8. Rare, Infectious and Contagious Diseases
8.1. Congenital Coagulopathies
8.2. Chemical Sensitivity.
8.3. Main Infectious and Contagious Pathologies
8.4. Coronavirus Infections Epidemiology, Pathogenesis, Pathophysiology and Transmission Mechanisms
8.5. SARS CoV2 Microbiological Diagnosis and Management
8.6. Hemorrhagic Fevers
8.7. Insulation and Safety Measures
8.8. Hazardous Waste and Pharmaceutical Management
8.9. Personal Protective Equipment (PPE). Staff Training and Simulations
8.10. Adaptation of an Emergency Department to New Infectious and Contagious Diseases
Module 9. Care during the Different Vital Stages For Patients in the Emergency Room
9.1. Anatomical and Physiological Changes during Pregnancy
9.2. Main Emergency Pathologies during Pregnancy
9.3. Delivery Assistance and Immediate Care
9.4. Anatomical and Physiological Characteristics of Pediatric Patients
9.5. Main Emergency Pediatric Pathologies
9.6. Special Therapeutic and Pharmacological Considerations
9.7. Gender Violence and Abuse
9.8. The Patient's Final Days. Palliative Sedation and Euthanasia
9.9. Communication with the Family and Coping with Bereavement
Module 10. Toxicology and Advanced Approach to Psychiatric Patients
10.1. Substance Abuse and Poisoning. Chemical Submission
10.2. Advanced Management of Acute Poisoning. Antidotes
10.3. Epidemiology and Legal Framework of Psychiatric Patients
10.4. Suicidal Ideation and Attempted Suicide
10.5. Behavioral Disorders
10.6. Communication Strategies and Verbal Restraint
10.7. Mechanical Restraint and Safety
10.8. Emotional Impact on Emergency Department Workers
Module 11. Teaching Methods and New Technologies in Emergency Medicine
11.1. Physical Fundamentals, History and Advances in Ultrasound
11.2. Identification of Structures, Planes and Application of Ultrasound in Advanced Emergency Practice
11.3. Limitations in the Use of Ultrasound for Patient Assessment in Emergency Departments
11.4. Assessment of Central Line and Venous Economy, Ultrasound Approach to Venous Access in the ED
11.5. Long-Term Catheter Insertion, Feasibility and Alternatives to Short Peripheral Cannulae
11.6. Ultrasound-Guided/Assisted Procedures to Support Care Practice (Bladder Catheterization, Nasogastric Catheterization, Specimen Collection)
11.7. Alternatives to Radiodiagnostics in Catheter Tip Localization
11.8. Teaching in Emergency Medicine, Training Plans and Objectives for Students
11.9. Practicality of Simulation and Updating Knowledge
11.10. Communication Techniques in Clinical Simulation. Scenario Preparation
Module 12. Update on Coronavirus Infections
12.1. Discovery and Evolution of Coronaviruses.
12.1.1. Discovery of Coronaviruses.
12.1.2. Global Trends in Coronavirus Infections.
12.2. Main Microbiological characteristics and Members of the Coronavirus Family.
12.2.1. General Microbiological Characteristics of Coronaviruses.
12.2.2. Viral Genome.
12.2.3. Principal Virulence Factors.
12.3. Epidemiological Changes in Coronavirus Infections from its Discovery to the Present.
12.3.1. Morbidity and Mortality of Coronavirus Infections from their Emergence to the Present.
12.4. The Immune System and Coronavirus Infections.
12.4.1. Immunological Mechanisms Involved in the Immune Response to Coronaviruses.
12.4.2. Cytokine Storm in Coronavirus Infections and Immunopathology.
12.4.3. Modulation of the Immune System in Coronavirus Infections.
12.5. Pathogenesis and Pathophysiology of Coronavirus Infections.
12.5.1. Pathophysiological and Pathogenic Alterations in Coronavirus Infections.
12.5.2. Clinical Implications of the Main Pathophysiological Alterations
12.6. Risk Groups and Transmission Mechanisms of Coronaviruses.
12.6.1. Main Sociodemographic and Epidemiological Characteristics of Risk Groups Affected by Coronavirus
12.6.2. Coronavirus Mechanisms of Transmission.
12.7. Natural History of Coronavirus Infections.
12.7.1. Stages of Coronavirus Infection.
12.8. Latest Information on Microbiological Diagnosis of Coronavirus Infections.
12.8.1. Sample Collection and Shipment.
12.8.2. PCR and Sequencing.
12.8.3. Serology Testing.
12.8.4. Virus Isolation.
12.9. Current Biosafety Measures in Microbiology Laboratories for Coronavirus Sample Handling.
12.9.1. Biosafety Measures for Coronavirus Sample Handling.
12.10. Up-to-Date Management of Coronavirus Infections.
12.10.1. Prevention Measures.
12.10.2. Symptomatic Treatment.
12.10.3. Antiviral and Antimicrobial Treatment in Coronavirus Infections.
12.10.4. Treatment of Severe Clinical Forms.
12.11. Future Challenges in the Prevention, Diagnosis, and Treatment of Coronavirus.
12.11.1. Global Challenges for the Development of Prevention, Diagnostic, and Treatment Strategies for Coronavirus Infections.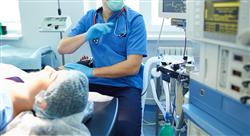 A unique training opportunity to advance your career"