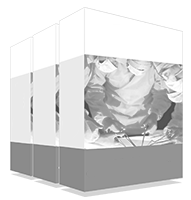 A school nurse is an important figure in an educational center. Schools all over the world have institutionalized their function to improve the care of school age children with chronic problems and to improve health education for all students. Programs such as this one which are aimed at updating the knowledge of professionals are key in training nurses who will carry out their work in the school center and to help them develop professionally.
Scientific endorser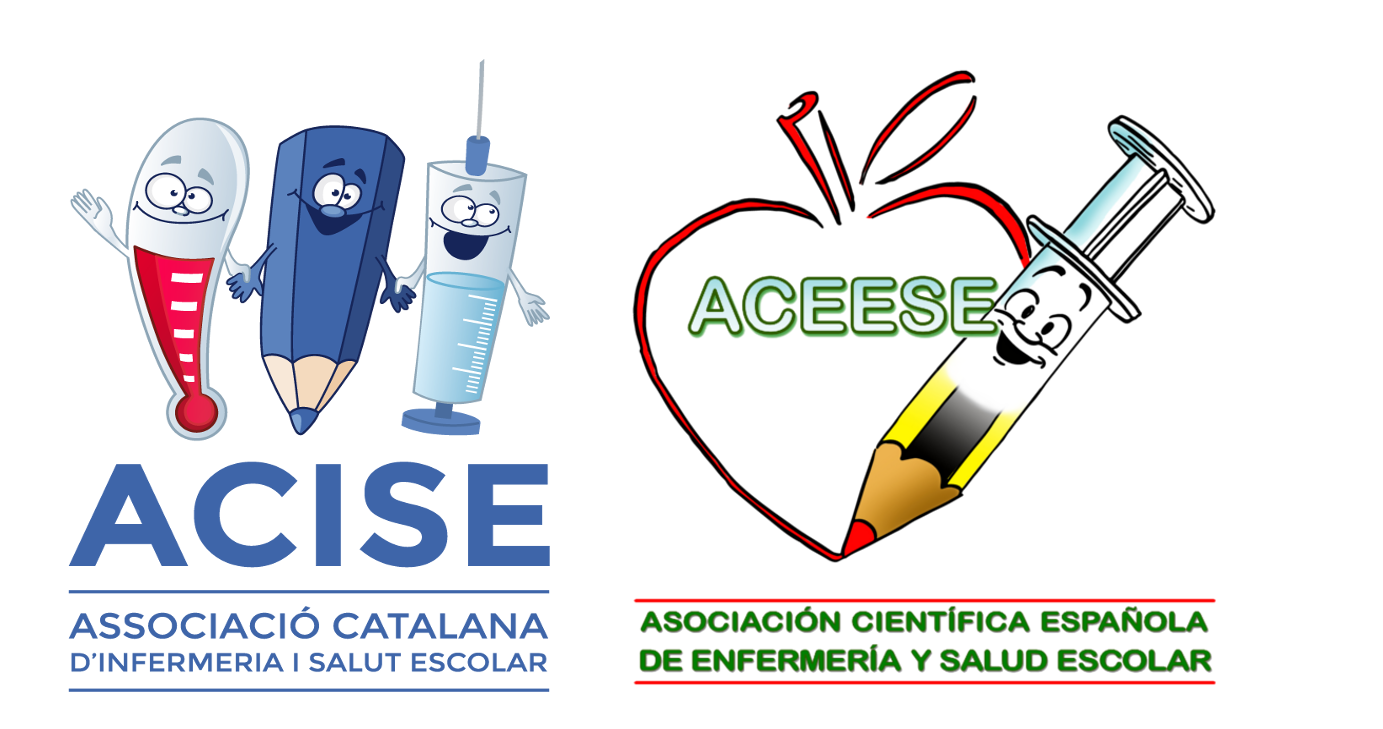 completion date
09/28/2023
The world's largest faculty of nursing"
New scenarios in school health drive us to propose new specialization programs that meet the real needs of experienced professionals, so that they can incorporate new advances in educational centers into their daily practice as nursing professionals"
The scientific evidence on the relevance of the school nurse is extensive and we can find more than 800 studies, the largest scientific database in the world, which support, justify and strongly recommend the presence of a school nurse. School n urses have offically carried out their work in lots of countries within the European Union and the rest of the world and the figure of a school nurse is institutionalized in all Special Education Schools. 
Currently, the School Nurse is gradually being introduced in regular schools where they performs various functions, among which the following stand out:
Health education aimed at the entire education community. 
Integral care of all the physical and psychological illnesses. 
Control and monitoring of chronic illnesses.
Immediate care in emergencies. 
Control of a balanced diet.
Prevention and early detection of the most prevalent health problems at school age.
Advisor/ Counselor.
Coordination and management of health issues. 
This Postgraduate Diploma in School Nursing brings together the different approaches and models of education, health and health education that have been proposed in recent years, in order to facilitate programming, implementation and evaluation of these interventions for those who are new to this type of intervention, and to support training in health education.
Improve health education at school with the Postgraduate Diploma in School Nursing"
This Postgraduate Diploma in School Nursing contains the most complete and up-to-date scientific program on the market. The most important features of the program include:
The graphic, schematic, and eminently practical contents with which they are created contain information that is indispensable for professional practice.
It contains exercises where the self-assessment process can be carried out to improve learning.
Interactive learning system based on algorithms for decision making in the face of pathological processes suffered by children at school.
Latest trends in health education and the educational process in the child.
Nursing care guidelines on the different pathologies related to nutrition.
All of this will be complemented by theoretical lessons, questions to the expert, debate forums on controversial topics, and individual reflection assignments.
Content that is accessible from any fixed or portable device with an Internet connection.
This Postgraduate Diploma may be the best investment you can make when choosing a refresher program for two reasons: in addition to updating your knowledge in School Nursing, you will obtain a Postgraduate Diploma from TECH Technological University"
Its teaching staff includes renowned specialists in the field of School Nursing who bring the experience of their work to this training.
The multimedia content developed with the latest educational technology will provide the professional with situated and contextual learning, i.e., a simulated environment that will provide an immersive training program to train in real situations.
The design of the program is based on Problem-Based Learning, by means of which the nursing professional must try to solve the different professional practice situations that arise throughout the course. For this reason, you will be assisted by an innovative, interactive video system created by renowned and experienced experts in the field of School Nursing with extensive teaching experience.eractivo realizado por reconocidos expertos en el campo de la salud escolar y con gran experiencia docente.
Incorporate the latest trends in school health and learn new strategies in health education"
You will be able to complete the course 100% online, adapting it to your needs and allowing you to study while you carry out your full-time healthcare work"
The structure of the curriculum has been designed by a team of professionals knowledgeable about the implications of School Nursing training in professional practice within an educational center, aware of the current relevance of specialization and committed to quality teaching through new educational technologies.
This Postgraduate Diploma in School Nursing contains the most complete and up-to-date scientific program on the market"
Module 1. Health Promotion in Schools Integration of the School Nurse. 
1.1.    Four Key Ideas: Health, Health Promotion, Prevention and Health Education 
1.2.    The Health Promoting School Movement 
1.3.    Health Promotion School Networks 
1.4.    Health as a Cross-Cutting Issue at School 
1.5.    School Nursing: An Interdisciplinary Reality 
Module 2. From Theory to Practice: Day to Day Life in a Regular School 
2.1.    Nursing Within the Spanish Educational System 
2.2.    Administration and Management Function: Implementation of the School Nursing Service 
2.3.    The Role of the School Nurse: Competencies and Development 
2.4.    Teaching Role of the Nurse 
Module 3. Information and Communication Technologies
3.1.    Web 2.0: A Paradigm Shift
3.2.    Information Management and Disseminations: Social Media and Health
3.3.    ICT in Health Education
3.4.    Video in Health Education
3.5.    Blogs as an Educational Resource 
Module 4. Educate in Values and Social Abilities 
4.1.    What are Values and What Are They For?
4.2.    How to Transmit Values in School 
4.3.    What are Life Skills? 
4.4.    How to Promote the Development of Life Skills 
Module 5. Prevention of Drug Addiction and Other Addictive Behaviors 
5.1.    Consumption of Alcohol and Its Consequences
5.2.    Smoking and Young People
5.3.    Other Drugs and Their Effects 
5.4.    Drug Addiction Prevention in the School Environment 
5.5.    Non-Substance Addictions 
Module 6. How to Promote Healthy Eating at School 
6.1.    Eating and Its Repercussion in School Health
6.2.    Eating to Prevent Health Problems
6.3.    The School Dinner Hall 
6.4.    Food Allergies and Intolerances
6.5.    Eating Disorders 
Module 7. Hygiene and Ergonomics in the School Environment 
7.1.    Body Hygiene
7.1.    Ergonomics Applied in the Classroom 
Module 8. Prevention and Attention to Risk Situations and the Most Frequent Diseases in School-Age Children 
8.1.    Supervision Program for School Health 
8.2.    Vaccination 
8.3.    Care of the Child with Asthma 
8.4.    Care for Diabetic Children 
8.5.    Care for Epileptic Children 
8.6.    Care for Children with Allergies 
8.7.    Transmittable Disease Control at School 
8.8.    Prevention and Action in the Face of Mental Health Problems in the School Setting 
Module 9. Nursing in Special Education Schools 
9.1.    The Role of the Nurse in Special Education Schools 
9.2.    Most Common Syndromes of EWC Students 
9.3.    Multi-Disability, Ensuring Physical and Mental Well-Being The Topic is Already a Whole Book in Itself: "The Individual with Multi-disability. Needs and Intervention." Pervasive Developmental Disorders, Addressing Behavioral Issues 
9.4.    How to Educate Children with Special Needs About Health 
9.5.    ICT in Children With Special Needs 
9.6.    Nutrition: Evaluation, Action, Risks 
Module 10. Action in the Case of an Emergency in the School Environment 
10.1.    Recognition and Management of Ill Children 
10.2.    Basic Pediatric Life Support. 
10.3.    Foreign Object Airway Obstruction. OVACE 
10.4.    Basic Vital Support for Adults with Defibrillator 
10.5.    Injury Emergencies: Wounds and Hemorrhage, Burns, Pediatric Trauma Care 
10.6.    Environmental Emergencies: Bites and Stings, Poisoning and Temperature-Related Emergencies
A unique, key, and decisive training experience to boost your professional development"