Psychosocial Aspects in Palliative Care Patients for Nurses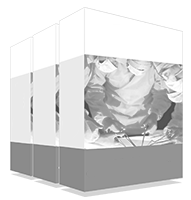 Psychological care during palliative care is particularly important, not only to help patients to accept their situation, but also to allow families to contribute to their care. In these cases, nursing professionals are virtually the ones who have the most contact with terminally ill patients, so they must be responsible for ensuring their physical and psychosocial stability by offering a dignified, ethical practice based on the needs of each person. And in order for these specialists to be up to date on the interdisciplinary practice in this field, TECH has developed a complete program based on the latest advances in care to relieve and regulate emotional aspects in both the caregiver and the patient. Thus, nurses will be able to update their general knowledge of the specialty and hone their skills 100% online.
completion date
09/28/2023
The world's largest faculty of nursing"
A 100% online program that will allow you to work intensively on perfecting your nursing practice with palliative care patients from any location and with a schedule tailored to your availability" 
Suffering from a terminal illness not only seriously affects the patient's physical health, but their mental health as well. Numerous studies have determined that the relationship between the two is closely intertwined, and in many cases, they are dependent on each other. Therefore, in the case of terminally ill patients, who have to face the harsh reality of depending on the progress of their pathology to know how much time they have left to live, maintaining psychological stability is essential, not only to enjoy their last days in a more positive way, but also to allow their relatives and caregivers to do their job better. 
For this reason, nursing professionals, as leading figures in palliative care, must thoroughly master psychosocial strategies for an assertive, empathic intervention based on the most beneficial psychological techniques for them. In order to bring you up to date in the field, TECH and its team of clinical professionals have developed a complete program that includes the latest information on the subject. In addition to updating knowledge of the care required by terminally ill patients, our students will be able to delve into the latest developments in the guidance and support offered in these situations, both for patients and their families. 
Our students will enjoy 450 hours of diverse material, in addition to the content included in the syllabus: clinical cases based on real situations, complementary readings, research articles, self-knowledge exercises, detailed videos, dynamic summaries and much more! Everything will be available on the Virtual Campus from the very beginning and can be downloaded to any device with an Internet connection. Our students do not have to worry about schedules or face-to-face classes; they can access the knowledge update at their convenience, designing their own study plan based on your absolute availability. 
All this will be possible thanks to the quality and completeness of the syllabus, as well as the support our students will receive from the teaching team, especially the guest director. For this position, TECH has selected an internationally renowned clinical professional known for his countless contributions to Palliative Care. His participation takes the form of 10 audiovisual masterclasses intended to guide future graduates closer to real clinical practice and the successful strategies he has implemented in the management of chronically ill patients.  
This program gives you the opportunity to update your knowledge with a professional of the highest prestige in the field of Palliative Care at an international level" 
This Postgraduate Diploma in Psychosocial Aspects in Palliative Care Patients for Nurses contains the most complete and up-to-date scientific program on the market. The most important features of the program include:
Practical cases presented by experts in Palliative Nursing 
The graphic, schematic, and practical contents with which they are created, provide scientific and practical information on the disciplines that are essential for professional practice 
Practical exercises where self-assessment can be used to improve learning 
Its special emphasis on innovative methodologies 
Theoretical lessons, questions to the expert, debate forums on controversial topics, and individual reflection assignments 
Content that is accessible from any fixed or portable device with an Internet connection 
You will have access to a specific topic devoted to reference criteria in Palliative Care, so you can be updated on the guidelines involved" 
The program's teaching staff includes professionals from the sector who contribute their work experience to this training program, as well as renowned specialists from leading societies and prestigious universities. 
The multimedia content, developed with the latest educational technology, will provide the professional with situated and contextual learning, i.e., a simulated environment that will provide immersive specialization programmed to learn in real situations. 
This program is designed around Problem-Based Learning, whereby the professional must try to solve the different professional practice situations that arise throughout the program. For this purpose, the student will be assisted by an innovative interactive video system created by renowned and experienced experts. 
The program includes a section that delves into the myths and realities of nutrition at the end of life, so you can carry out your practice based on the latest scientific evidence"
You will hone your skills in nutritional support and hydration at the end of life by making use of the syllabus and additional material that you will find in the Virtual Campus"
Developing the syllabus for this program required the intensive collaboration of the teaching team, who, as specialists in Intensive Care, possess detailed knowledge of the essential aspects that must be mastered by any professional who wants to offer high-level praxis. For this reason, they have included the most innovative and exhaustive information related to the most effective and beneficial intervention strategies for the patient, as well as hours of diverse additional material so our students can personalize each section based on the most dynamic and specialized content available today. 
In addition to the syllabus, you will find research articles, exercises, detailed videos and much more additional material on the Virtual Campus, so you can delve into each section as it suits your purposes" 
Module 1. Introduction to Palliative Care 
1.1. History of Palliative Care
1.2. Overview of Palliative Medicine
1.3. A Current Overview of Palliative Care at International Level
1.4. A Current Overview of Palliative Care at National Level
1.5. Chronic Non-Communicable Disease
1.6. The Concept of Advanced and Terminal Illness
1.7. Palliative Care Models of Care
1.8. Palliative Care Structure and Organization at Various Health Care Levels
1.9. Palliative Care Team Members and Roles
1.10. Palliative Care Referral Criteria
Module 2. The Patient and their Family 
2.1. Chronic Disease and Lifestyle 
2.2. Overview of Palliative Patients' Nutritional Status 
2.3. Myths and Realities of Nutrition at the End of Life 
2.4. Nutritional Support and Hydration at the End of Life 
2.5. Complementary and Alternative Medicine 
2.6. Emotional Aspects with the Informal Primary Caregiver 
2.7. Palliative Patient's Family: Impact, Fears and Conspiracy of Silence 
2.8. Palliative and Terminal Patients' Human Rights 
2.9. Spirituality and Religion in Palliative Care 
2.10. Social Aspects: Social, Family, Economic, and Familiogram Study 
2.11. Civil Society: Volunteering and Family 
Take a step further in your career as a health professional and add to your practice the most effective psychosocial strategies for an approach that meets the needs of palliative patients"