Nursing in Palliative Care Patients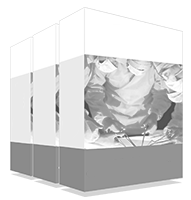 Palliative Care in Nursing is essential to help people with serious illnesses feel better, and to prevent or help counteract the symptoms derived from the illness itself and its treatments. Professional intervention in these cases contributes to improving the patient's quality of life, addressing both physical discomfort and emotional, social, spiritual and practical problems, allowing these patients to enjoy their day-to-day lives as much as possible. Given the important role nursing professionals play, we were compelled at TECH to develop a course that allows them to keep with the latest advances in this type of care, updating their role in the process of presenting palliative services through knowledge of the most innovative and effective clinical strategies. All this in a 100% online course that will undoubtedly allow our students to hone their skills in the ethical management of these patients.
completion date
09/28/2023
The world's largest faculty of nursing"
TECH offers you a complete and innovative course where you can delve into palliative and end-of-life care based on the latest clinical advances in the field" 
Palliative care is one of the ways human beings show empathy and respect for life and others. When the application of this type of treatment is required, it is understood that the patient is suffering from an extremely serious illness, mostly terminal. Health professionals do their best to try to improve the quality of life of these patients by reducing pain, preventing or managing side effects caused by the pathology or its treatment (as in antiretroviral medication used to treat HIV), and accompanying them in the search for solutions to the emotional, social, practical and spiritual problems that may arise during the final course of their lives.  
This is an extremely complex area that requires both high-level technical expertise and an empathetic, warm and consistent approach to the work done. Therefore, professionals who want to offer the highest level of nursing care based on perfecting these competencies can count on this complete and innovative program, a 450-hour academic experience where our students can update on the latest and most effective palliative intervention techniques. Indeed, our students will have access to the latest catalog of recommendations from the North American Nursing Diagnosis Association (NANDA), as well as the latest advances in reference criteria for ethical practice based on current legislation. 
In this way, and over the course of this 100% online academic experience, they will update their knowledge wherever and whenever they want, without the need to attend classes or follow fixed schedules. They will also have additional high-quality material to personalize their in-depth study of the different sections in the syllabus, which guarantees their most ambitious academic expectations will be met.  
Finally, this unparalleled course is rounded off by the inclusion of a prestigious specialist in the clinical Palliative Care, who has prepared more than an hour and a half of videos condensed into ten master classes, to impart his experience and successful strategies through a unique, dynamic experience that will make a difference in our students' careers in nursing. 
You will stand out among your peers for your ethical and empathetic treatment, thanks to the specialized and up-to-date knowledge of communication techniques that you will acquire with this Postgraduate Diploma"   
This Postgraduate Diploma in Nursing in Palliative Care Patients contains the most complete and up-to-date scientific program on the market. The most important features include:
Practical cases presented by experts in Palliative Nursing 
The graphic, schematic, and practical contents with which they are created, provide scientific and practical information on the disciplines that are essential for professional practice 
Practical exercises where the self-assessment process can be carried out to improve learning 
Its special emphasis on innovative methodologies  
Theoretical lessons, questions to the expert, debate forums on controversial topics, and individual reflection assignments 
Content that is accessible from any fixed or portable device with an Internet connection 
Nursing is fundamental in Intensive Care. For that reason, courses like this one contribute to offering a clinical service of the highest level for these patients"   
The program's teaching staff includes professionals from the sector who contribute their work experience to this training program, as well as renowned specialists from leading societies and prestigious universities.  
The multimedia content, developed with the latest educational technology, will provide the professional with situated and contextual learning, i.e., a simulated environment that will provide immersive education programmed to learn in real situations.  
This program is designed around Problem-Based Learning, whereby the professional must try to solve the different professional practice situations that arise throughout the program. For this purpose, the student will be assisted by an innovative interactive video system created by renowned and experienced experts.
The guest director on this program has recorded ten master classes to provide, through his experience, the latest and most effective concepts in the practice of Intensive Care"
You will update on the main diagnostic techniques and their interventions as recommended by the North American Nursing Diagnosis Association"
This program in Nursing in Palliative Care Patients is imparted following the specifications of the Relearning methodology, which mainly consists of reiterating the most important concepts throughout the syllabus. In this way, our students will not have to devote long and tedious hours to rote memorization, rather, they will update their knowledge in a natural and progressive manner. Furthermore, this pedagogical strategy is complemented by solving both real and simulated situations, which guarantees our students will hone their skills through practical exercises.  
This Postgraduate Diploma in Nursing in Palliative Care Patients contains the most complete and up-to-date scientific program on of its type"
Module 1. Introduction to Palliative Care 
1.1. History of Palliative Care 
1.2. Overview of Palliative Medicine 
1.3. A Current Overview of Palliative Care at International Level 
1.4. A Current Overview of Palliative Care at National Level 
1.5. Chronic Non-Communicable Disease 
1.6. The Concept of Advanced and Terminal Illness 
1.7. Palliative Care Models of Care 
1.8. Structure and Organization of Palliative Care in the Different Levels of Health Care 
1.9. Palliative Care Team Members and Roles 
1.10. Palliative Care Referral Criteria 
Module 2. Palliative Care Nursing  
2.1. The Role of Palliative Care Nursing  
2.2. Developing Palliative Care Plans in Nursing  
2.3. In-hospital Palliative Nursing Care Management (Emergency Room, Intensive Care and Hospitalization)  
2.4. General Outpatient Care: Mobilization, Toileting, Feeding and Hydration, and Excreta Management  
2.5. Physiotherapy and Mobilization, Energy Saving Techniques, Caregiver Postural Health  
2.6. Specific Outpatient Care: Oxygen and Inhalation Therapy  
2.7. Education and Assessment of Symptoms and Quality of Life in Palliative Care Patients from a Nursing Perspective  
2.8. Wounds and Ostomies  
2.9. Teratological Nursing Support to Patients/Families  
2.10. Nursing Care and Handling Bodies after Death
Do not hesitate to bet on a top-level course that will teach you to offer nursing services based on diagnostic and therapeutic innovations in Palliative Care in only six months"