Critically Ill Pediatric Patient for Nursing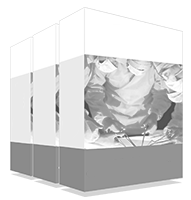 The Critically Ill Pediatric Patient for Nursing requires specialized care to successfully control and stabilize hemodynamic activity and other systems that may be compromised in an emergency situation. This requires specific training of professionals to ensure the success and survival of the child. This Postgraduate Diploma is designed to update the nursing professional in a practical way.
The world's largest faculty of nursing"
It is necessary to train nursing professionals so that they acquire the knowledge, skills and attitudes that will enable them to approach and manage children in critical situations in all their dimensions"
This program is designed so that the professional can review and approach the different techniques that allow the identification of patients in a critical situation, apply the techniques learned, as well as perform a substitution of the respiratory and circulatory functions in the case that the patient is unable to perform them by themselves, or apply cardiopulmonary resuscitation techniques if necessary.
It also includes the most relevant aspects about the organization of a pediatric emergency department, the triage process of patients according to their severity, their transport, the need for CPR maneuvers, airway management, as well as all the necessary techniques (assisted ventilation, drug administration... etc.) for the stabilization of the patient, considering their transfer to the pediatric intensive care unit if necessary.
The Postgraduate Diploma in Critically Ill Pediatric Patient for Nursing is designed to enable nursing professionals to incorporate the advances that are taking place in the discipline, in addition to reviewing the most important aspects of emergency care for critically ill pediatric patients for nursing and their care.
Maintaining and improving pediatric critical patient care for nurses is essential to improve prognosis and reduce sequelae and complications"
With a duration of 6 months, this Postgraduate Diploma is designed by a teaching staff with extensive experience and recognized prestige in pediatrics and the area of emergencies and emergencies in children, whose highlights are:
Clinical cases presented by experts. The graphic, schematic, and eminently practical contents with which they are created provide scientific and practical information on the disciplines that are essential for professional practice
New diagnostic and therapeutic developments in caring for children. Includes the most prevalent pathologies in pediatric intensive care
Specific sections in each module on nursing techniques and procedures according to the age of the child: peripheral and central venous access, drug administration routes, intraosseous puncture, capnography and pulse oximetry, rapid intubation sequence, as well as basic airway management, analgesia and sedation in children
Video lessons on different pathologies and how to approach them
Algorithm-based interactive learning system for decision-making in the presented clinical situations
Theoretical lessons, questions to the expert, debate forums on controversial topics, and individual reflection assignments
Content that is accessible from any fixed or portable device with an Internet connection
This Postgraduate Diploma may be the best investment you can make in the selection of an updated program for two reasons: in addition to updating your knowledge in care for Critically Ill Pediatric Patient for Nursing, you will obtain a Postgraduate Diploma by TECH"
It includes in its teaching staff expert nurses and pediatricians of reference, who pour into this training the experience of their work, in addition to other professionals specializing in different areas of care for children and their families.
The multimedia content developed with the latest educational technology will provide the professional with situated and contextual learning, i.e., a simulated environment that will provide immersive training program to train in real situations.
The design of the program is based on Problem-Based Learning, by means of which the nursing professional must try to solve the different professional practice situations that arise throughout the program. For this reason, you will be assisted by an innovative, interactive video system created by renowned and experienced experts in Critically Ill Pediatric Patient Care for Nursing with extensive teaching experience.
It includes clinical cases to bring the program as close as possible to the reality of care in Nursing"
Don't miss the opportunity to update your knowledge in critically ill pediatric patient care to increase the quality of your care"
The structure of the contents has been designed by a team of professionals knowledgeable about the implications of pediatric nursing education, aware of the relevance of current knowledge in order to provide quality care to pediatric patients and committed to teaching through new educational technologies.
The Postgraduate Diploma in Critically Ill Pediatric Patient for Nursing contains the most complete and updated scientific program on the market"
Module 1. Health Care Organization for Pediatric Emergencies
1.1. Equipment in the Pediatric Emergency Department (PED)
1.1.1. Differential Characteristics of PED
1.1.2. Infrastructure, Staffing
1.1.3. Material
1.2. Triage Therapy in Pediatrics
1.2.1. Definition
1.2.2. Classification Systems
1.3. Transport of Critical Pediatric Patient
1.3.1. Intrahospital Transfer
1.3.2. Neonatal and Pediatric Transportation
Module 2. Advanced Pediatric and Neonatal Cardiovascular Support
2.1. Apparent Lethal Syndromes
2.1.1. Sudden Infant Death
2.1.2. Treatment
2.1.3. Home Monitoring
2.2. Recognition and Management of Critically Ill Children
2.2.1. Epidemiology, Etiology and Prevention of CRP in Childhood
2.2.2. Pediatric Assessment Triangle (PAT) and its Utility
2.2.3. Pediatric ABCDE Evaluation
2.3. Basic Pediatric Cardiopulmonary Resuscitation
2.4. Advanced Pediatric Cardiopulmonary Resuscitation. Advanced Airway Management
2.5. Basic Concepts of Mechanical Ventilation
2.6. Infusion Routes and Drugs
2.7. Pediatric VAS Algorithms and Arrhythmia Treatment
2.8. Neonatal Resuscitation
2.9. Post-resuscitation Stabilization and Neonatal Transport
Module 3. Invasive Techniques in the Critically Ill Pediatric Patient
3.1. Peripheral and Central Vein Access
3.1.1. Peripheral Route
3.1.2. Central Route
3.2. Intraosseous Puncture
3.3. Capnography. Pulse Oximetry
3.4. Oxygen Therapy
3.5. Rapid Intubation Sequence
3.6. Analgesia and Sedation
3.6.1. Pain Management
3.6.2. Procedure
3.6.3. Reference Drugs in Analgesia and Sedation
3.7. Protocol for Child Death
Module 4. Nursing Care of the Critically Ill Pediatric Patient
4.1. Communication with the Pediatric Intensive Care Patient
4.2. Most Common Alterations
4.3. Assessment of Critical Pediatric Patient
4.3.1. Needs Assessment
4.3.2. Most Common Pediatric Rating Scales
4.4. Pediatric Assessment Triangle
4.5. Critical Pediatric Patient care
4.5.1. Airway and Ventilatory Management for Critically Ill Pediatric Patients
4.5.2. Nursing Techniques in the Critically Ill Pediatric Patient: Monitoring, Venous Access, and Safety and Comfort
4.5.3. Administrating Medication for Paediatric Patients
4.5.4. Interhospital Transport for Critically Ill Pediatric Patients
4.6. Pharmacological Administration
4.6.1. Peripheral Venous Vessels
4.6.2. Intraosseous Route
4.6.3. Intratracheal Route
4.6.4. Central Routes
4.6.5. Most Commonly Used Drugs and Fluids
A unique, key, and decisive training experience to boost your professional development"