Update on Critical Patient Transport and Pharmacotherapy Used in the ICU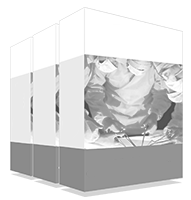 Advances in technology have helped to streamline the transfer critical patients from Intensive Care Units to other sites, and have also led to improvements in new pharmacological therapies, resulting in the need for continuous professional development on the part of nursing professional in order to provide excellent patient care. This program allows professionals to update their knowledge in a practical way, which is tailored to their needs.
The world's largest faculty of nursing"
The quality of care for critically ill patients is dependent on nursing professionals having up-to-date knowledge. Get up to speed on nursing protocols for Pharmacotherapy and Critical Patient Transport"
Nursing professionals may be required to work in any hospital and out-of-hospital environment, and therefore, up-to-date knowledge of critical patient transport is considered essential for future employment in hospital wards, particularly in the ICU.
Critically ill patients require specialized and specific care from nursing professional based on the best scientific evidence. Knowledge of the Critical Patient Transport process is essential to avoid any possible complications during transfers. This Postgraduate Certificate is designed as an update on Critical Patient Transport in the Intensive Care Unit, so that nursing professionals acquire the necessary skills for the proper performance of this process and also become familiar the most commonly used medication and routes of administration.
With the appropriate professional development, nurses will be able to provide the best quality care to critical patients during transport, avoiding the possible complications that may arise.
With this Postgraduate Certificate, nursing professionals will be able to effectively care for critically ill patients in the emergency department of the hospital.
Update your knowledge with the Postgraduate Certificate in Update on Critical Patient Transport and Pharmacotherapy Used in the ICU"
This Postgraduate Certificate in Update on Critical Patient Transport and Pharmacotherapy Used in the ICU contains the most complete and up-to-date scientific program on the market. The most important features include:
Clinical cases presented by experts
Graphic, schematic, and practical contents which provide scientific knowledge on those medical disciplines that are essential to professional practice
New developments in patient transfer and interhospital transport protocols
An update on pharmacotherapy for use with critically ill patients.
An algorithm-based interactive learning system for decision-making in the clinical situations presented throughout the course
Theoretical lectures, questions to the expert, discussion forums on controversial issues and individual reflection assignments
Content that is accessible from any fixed or portable device with an Internet connection
This Postgraduate Certificate is the best investment you can make when choosing a refresher program, for two reasons: in addition to updating your knowledge in Critical Patient Transport and Pharmacotherapy Used in the ICU, you will obtain a Postgraduate Certificate endorsed by TECH Technological University"
The teaching staff includes leading professionals in nursing, who contribute their professional experience to this refresher program, in addition to other professionals specializing in intensive care.
Multimedia content developed with the latest educational technology, will provide professionals with situated and contextual learning, that is to say, a simulated environment that will provide immersive learning designed to prepare them for real situations.
The design of the program is based on Problem-Based Learning, by means of which nursing professionals must try to solve the different professional practice situations that arise throughout the course. All this is supported by an innovative interactive video system developed by renowned experts in Intensive Care nursing with extensive teaching experience.
Increase your decision-making confidence by updating your knowledge with this Postgraduate Certificate"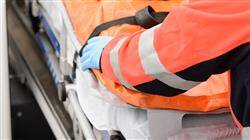 Take this opportunity to learn about the latest advances in Critical Patient Transport and Pharmacotherapy Used in the ICU, and improve patient care"
The syllabus has been designed by a team of professionals who are aware of the importance of professional development in order to provide expertise leading to excellent patient care in the Emergency Care unit and committed to teaching using new educational technologies.
This Postgraduate Certificate in Update on Critical Patient Transport and Pharmacology Used in the ICU contains the most complete and up-to-date scientific program on the market"
Module 1. Pharmacology in Intensive Care 
1.1. Basic Concepts in Pharmacology 
1.2. Drug Administration Safety 
1.3. Most Frequently Used Drugs: Analgesia, Sedation and Muscle Relaxants 
1.4. Most Frequently Used Drugs: Antiarrhythmics, Vasodilators and Inotropes 
1.5. Most Frequently Used Drugs: Respiratory System and Antibiotics 
1.6. Drug Administration Precautions: Oral and Enteral, Parenteral, and Transfusion 
1.7. Drug Administration Precautions: Cytostatics, Epidural, PCA and Insulin Pumps 
1.8. Formulae and Dose Calculation 
1.9. Enteral and Parenteral Nutrition 
1.10. Pediatric Pharmacology 
Module 2. Hospital Transport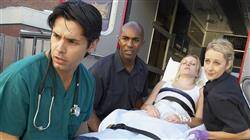 A unique, key, and decisive educational experience to boost your professional development"