Depilation Applied to Dermo-aesthetic Nursing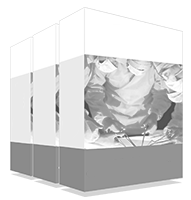 Hair removal is one of the most widespread aesthetic techniques worldwide. Millions of people of different origins and ages regularly depilate for aesthetic, hygienic or social reasons. However, a trend has emerged whereby more and more people are looking for specialists to perform this service efficiently and with all the health guarantees. Thus, this area can represent a great professional opportunity for disciplines such as nursing, which is the target of this degree, which will turn students who complete it into true experts in hair removal and dermo-aesthetics.
The world's largest faculty of nursing"
Millions of people around the world are looking for qualified specialists to undergo hair removal: don't wait any longer and become an expert thanks to this Postgraduate Certificate"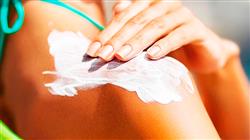 There are numerous cosmetic procedures and techniques that are widespread throughout the world. One of them is hair removal. Hair removal crosses borders, social groups and ages. And people undergo it for different reasons: for aesthetics, wishing to see parts of their body without hair, for hygiene, considering that depilated skin is cleaner, or for social issues that dictate that it is better or worse to have or not to have hair. 
However, many of these people want to enjoy professional hair removal that takes into account the characteristics of their skin and certain health and hygiene precautions. For that reason, nursing professionals have become highly valued when it comes to performing hair removal techniques. 
Thus, this area can provide great career opportunities for nurses seeking a growing field of specialization. And, for that reason, this Postgraduate Certificate in Hair Removal Applied to Dermo-aesthetic Nursing is a great option, because it enables to practice this technique in different circumstances and according to the particularities of each user.
Specialize in hair removal and be the professional your patients trust"
This Postgraduate Certificate in Depilation Applied to Dermo-aesthetic Nursing contains the most complete and up-to-date educational program on the market. The most important features include:
The development of case studies presented by experts in dermo-aesthetic nursing and depilation 
The graphic, schematic, and eminently practical contents with which they are created, provide scientific and practical information on the disciplines that are essential for professional practice
Practical exercises where self-assessment can be used to improve learning
Its special emphasis on innovative methodologies  
Theoretical lessons, questions to the expert, debate forums on controversial topics, and individual reflection assignments 
kContent that is accessible from any fixed or portable device with an Internet connection 
Learn how to perform laser hair removal with great efficiency thanks to this Postgraduate Certificate" 
The program's teaching staff includes professionals from the sector who contribute their work experience to this training program, as well as renowned specialists from leading societies and prestigious universities.  
Its multimedia content, developed with the latest educational technology, will allow the professional a situated and contextual learning, that is, a simulated environment that will provide an immersive training programmed to train in real situations.
This program is designed around Problem Based Learning, whereby the professional must try to solve the different professional practice situations that arise during the academic year. For this purpose, the student will be assisted by an innovative interactive video system created by renowned and experienced experts.
The best hair removal techniques are in this degree"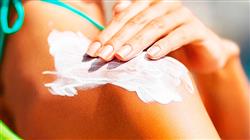 People will always turn to you. This program will improve all your skills"
The contents of this Postgraduate Certificate in Depilation Applied to Dermo-aesthetic Nursing have been designed so that your knowledge can be put into practice in the professional field directly, without intermediate steps. The syllabus covers techniques such as photoepilation with pulsed light or cleaning, shaving and disinfection as preparation methods for hair removal, as well as knowledge about the precautions to be taken before and after this procedure.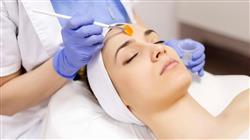 Learn all about laser hair removal with this Postgraduate Certificate"
Module 1. Nursing IA in Hair Removal
1.1. Laser Classification According to Power   
1.1.1. Factors That Influence Laser Hair Removal   
1.2. Photoepilation With Pulsed Light   
1.2.1. Factors That Influence Pulsed Light Hair Removal   
1.3. Objectives of Laser Hair Removal   
1.4. Procedures That Influence Laser Hair Removal   
1.5. First Visit   
1.5.1. Client Information   
1.5.2. Technical and Follow-Up Data   
1.5.3. Informed Consent   
1.6. Informed Consent   
1.7. Technique Procedure   
1.7.1. Cleansing, Shaving and Disinfection   
1.7.2. Delimitation of the Area   
1.7.3. Protection   
1.7.4. Application of Cooling Gel   
1.7.5. Using Equipment   
1.7.6. Removal of Gel and Application of Decongestant Product   
1.8. Risks and Side Effects   
1.9. Precautions, Post-Laser Hair Removal Care and After-Sessions  
1.10. Protection Measures for Professionals and Clients   
1.10.1. Clothing   
1.10.2. Recommended Postural Hygiene at Work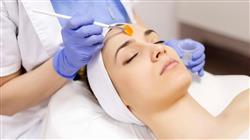 Don't wait any longer: this is the program you need to achieve all your goals"