Nursing in Cardiac Emergencies in Primary Care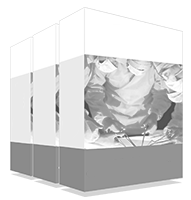 Cardiac etiology emergencies are the most frequently treated pathologies by emergency nursing professionals in primary care, where swift and accurate action can reduce mortality and complications. This program offers medical professionals the opportunity to obtain a practical update on the information and monitoring protocols required to treat emergencies. It is a 100% online program that compiles up-to-date information and audiovisual material to nurture the professional's mind for the challenges ahead.
completion date
05/02/2023
The world's largest faculty of nursing"
This program in cardiac emergencies contains the most complete syllabus in the sector, where you will find a complete compendium of information" 
Primary care represents the gateway to the health system, sometimes receiving patients with potentially serious conditions that require immediate and complex action, generally with limited resources, which makes the role played by nursing a crucial one. 
This Postgraduate Certificate in Nursing in Cardiac Emergencies in Primary Care is a complete program that includes comprehensive systematized action plans for cardiac emergencies that nursing professionals must face in their daily clinical practice, helping them to make prompt and accurate decisions in these situations with the support to the latest scientific evidence and the experience of renowned professionals in primary care.
This Postgraduate Certificate is designed for nursing professionals to acquire the update they need  to undertake quality care in cardiovascular and respiratory emergencies in the context of primary health care. 
It is a 100% online program that includes audiovisual material, self-knowledge exercises and complementary readings. A very complete informative program that will take the professional's mind to the limit so they acquire new concepts that will allow them to delve into the world of cardiac emergencies.
Update your knowledge with the Postgraduate Certificate in Nursing in Cardiac Emergencies in Primary Care in a practical way that is adapted to your needs"
This Postgraduate Certificate in Nursing in Cardiac Emergencies in Primary Care contains the most complete and up-to-date scientific program on the market. The most important features include:
Practical cases presented by experts in emergencies in primary care
The graphic, schematic, and practical contents with which they are created provide scientific and practical information on the disciplines that are essential for professional practice
The latest in emergencies in primary care
Practical exercises where self-assessment can be used to improve learning
Emphasis on innovative methodologies in emergencies in primary care
Theoretical lessons, questions to the expert, debate forums on controversial topics, and individual reflection assignments
Content that is accessible from any fixed or portable device with an Internet connection
This Postgraduate Certificate is the best investment you can make when selecting a refresher program for two reasons: in addition to updating your knowledge of cardiac emergencies in primary care, you will obtain a qualification from TECH Technological University"
The teaching staff includes professionals from the field of nursing, who bring their experience to this training program, as well as renowned specialists from leading communities and prestigious universities.
The multimedia content, developed with the latest educational technology, will provide the professional with situated and contextual learning, i.e., a simulated environment that will provide an immersive education experience designed to prepare students for real-life situations.
This program is designed around Problem-Based Learning, whereby students must try to solve the different professional practice situations that arise throughout the program. To that end, they will be assisted by an innovative, interactive video system created by renowned and extensively experienced experts in emergencies in primary care.
This course allows education in simulated environments, which provide immersive learning programmed to prepare for real situations"
It includes clinical cases to bring the program's degree as close as possible to the reality of care in Nursing"
The content has been designed and structured by a team of professionals who understand the implications of education in daily nursing practice for cardiac emergencies in primary care, who are aware of the relevance of up-to-date education to treat infectious or oncologic patients, and who are committed to quality teaching using new educational technologies.
This Postgraduate Certificate in Nursing in Cardiac Emergencies in Primary Care is the most complete and up-to-date scientific program on the market"
Module 1. Cardiac Emergencies
1.1. Workshop: Reading and Interpreting an Electrocardiogram 
1.2. Syncope 
1.3. Acute Chest Pain 
1.4. Acute Coronary Syndrome
1.4.1. Non-ST-Elevation Acute Coronary Syndrome (NSTEACS) 
1.4.2. ST-Elevation Acute Coronary Syndrome (STEACS) 
1.4.3. The Heart Attack Code 
1.5. Atrial Fibrillation 
1.6. Hypertensive Crisis 
1.7. Pericarditis 
1.8. Heart Failure 
1.9. Acute Pulmonary Edema 
1.10. Shock 
1.11. Positive Ventilation Workshop: Boussignac CPAP 
A unique, key, and decisive educational experience to boost your professional development"