Maxillofacial Surgery for Nurses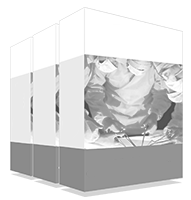 Continuous training is nowadays required to achieve professional development and to be fully qualified to face the daily challenges of a constantly changing field such as healthcare. The surgical area is an environment whose characteristics differentiate it from the rest of the services where the majority of nursing professionals habitually develop competencies in their care, management, teaching and research functions. The evolution of techniques and technological advances make it essential for nursing professionals to update their knowledge in order to provide excellent surgical care.
completion date
04/30/2023
The world's largest faculty of nursing"
This Postgraduate Certificate in Maxillofacial Surgery for Nurses contains the most complete and up-to-date scientific program on the market"
Each of the wide variety of surgical interventions that are performed requires a specific procedure, a specific technique and the exclusive surgical material for that intervention. One thing they all have in common is a series of steps and rules that all team members should know in detail. They must also know the general functioning of the surgical department in order to prevent and avoid common risks while carrying out professional work. Healthcare institutions are well aware of this and demand academic profiles with an training that adapts to the requirements of the job and professionals who are qualified and endorsed to carry out the work. 
This knowledge will facilitate the provision of quality care throughout the surgical process to ensure the safety of the patient and the professional at all times.
This Postgraduate Certificate in Maxillofacial Surgery for Nurses contains the most complete and up-to-date scientific program on the market. The most important features of the Postgraduate Certificate are:
Clinical cases presented by experts in the different fields of multidisciplinary knowledge. The graphic, schematic, and eminently practical contents with which they are created provide scientific and practical information on the disciplines that are essential for professional practice. 
Novelties on Maxillofacial Surgery for Nurses
Algorithm-based interactive learning system for decision-making in the presented clinical situations. 
With special emphasis on evidence-based and surgical nursing research methodologies. 
All this will be complemented by theoretical lessons, questions to the expert, debate forums on controversial topics, and individual reflection assignments. 
Content that is accessible from any fixed or portable device with an Internet connection. 
This Postgraduate Certificate may be the best investment you can make in the selection of a refresher program for two reasons: in addition to updating your knowledge in Maxillofacial Surgery for Nurses you will obtain a certificate issued by TECH Technological University"
Forming part of the teaching staff is a group of professionals in the world of surgical nursing who bring to this training their work experience, as well as a group of renowned specialists, recognised by esteemed scientific communities. 
The multimedia content developed with the latest educational technology will provide the professional with situated and contextual learning, i.e., a simulated environment that will provide immersive training program to train in real situations. 
The design of the program is based on Problem-Based Learning, by means of which the nursing professional must try to solve the different professional practice situations that arise throughout the course. For this reason, you will be assisted by an innovative, interactive video system created by renowned and experienced experts in the field of nephrology with extensive teaching experience. 
Increase your decision-making confidence by updating your knowledge with this Postgraduate Certificate in Maxillofacial Surgery for Nurses"
Don't miss the opportunity to update your knowledge in Maxillofacial Surgery for Nurses to improve patient care"
The structure of the contents has been designed by a team of professionals who recognise the implications of training in the daily praxis of the nurse, aware of the relevance of current training to treat surgical patients and are committed to quality teaching using new educational technologies.
This Postgraduate Certificate in Maxillofacial Surgery for Nurses contains the most complete and up-to-date scientific program on the market"
Module 1. Maxillofacial
1.1. Characteristics of Maxillofacial Surgery 
1.1.1. Specific Aspects to Consider in Each Surgery 
1.1.1.1. Anatomical Review in the Different Intervention Areas 
1.1.1.2. Apparatus, Expendable Material and Instruments 
1.1.1.3. Anesthesia of Choice 
1.1.1.4. Patient positioning 
1.1.1.5. Surgical Care of the Patient 
1.1.1.6. Specific Nursing Training in Maxillofacial Surgery 
1.1.2. Jaw 
1.1.2.1. Orthognathic Surgery. 
1.1.2.2. Arthroscopy of the Temporomandibular Joint. 
1.2. Reduction and Osteosynthesis of Fractures 
1.2.1. Orbit fracture 
1.2.2. Fracture of the Middle Third of the Face 
1.2.3. Maxillary or Malar Fracture 
1.2.4. Mandibular Fracture.  
1.3. Facial 
1.3.1. Parotidectomy 
1.3.2. Rhinoplasty 
1.3.3. Excision of Cutaneous Facial Lesions With or Without Local Flap 
1.3.4. Repair of Facial Defects (Coleman Technique, Platelet Rich Plasma Technique) 
1.4. Oral 
1.4.1. Laser Removal of Lingual Tumor. 
1.4.2. Tooth Extraction. 
1.5. Drainage of Abscesses (Odontogenic, Submaxillary...) 
1.6. Tracheostomy.
A unique, key, and decisive Training experience to boost your professional development"