Legislation and Research in Nursing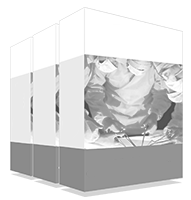 When conducting research, it is necessary to have the appropriate regulatory framework to respond to new scientific challenges, while protecting the rights of those who may be affected. This program provides you with all the necessary knowledge to be up to date in everything related to this relevant area of study.
completion date
05/02/2023
The world's largest faculty of nursing"
All the legal aspects nursing professionals should be aware of in a research environment"
Biomedical Research in Health Sciences is a key instrument to improve and raise the quality of life, life expectancy and well-being of citizens.
However, the interests of the participants must take precedence over any other interest, an aspect included in the November 12 41/2022 Law, which regulate patient autonomy and the rights and obligations regarding clinical information and documentation.
Informed consent becomes an essential element when the preclinical phases of research have been completed and the subject voluntarily expresses their intention to participate in research, after having understood the information provided about the research.
The Independent Clinical Research Support Office is the point of contact at the Spanish Agency of Medicines and Medical Products (AEMPS) for investigators and sponsors of non-commercial studies to receive advice on different aspects: technical, regulatory or administrative, when necessary.
The AEMPS, as a state agency attached to the Ministry of Health, is responsible for guaranteeing, from a public service perspective, the quality, safety, efficacy and reliable information about medications and medical devices, from their research to their use, in the interest of protecting and promoting social health.
An essential Postgraduate Certificate for nursing professionals working in the research environment"
This Postgraduate Certificate in Legislation and Research in Nursing offers the characteristics of a high-level scientific, teaching, and technological program.  These are some of its most notable features: 
The latest technology in online teaching software 
A highly visual teaching system, supported by graphic and schematic contents that are easy to assimilate and understand
Practical cases presented by practising experts
State-of-the-art interactive video systems
Teaching supported by telepractice 
Continuous updating and recycling systems
Autonomous learning: full compatibility with other occupations
Practical exercises for self-evaluation and learning verification
Support groups and educational synergies: questions to the expert, debate and knowledge forums.
Communication with the teacher and individual reflection work
Content that is accessible from any fixed or portable device with an Internet connection.
Supplementary documentation databases are permanently available, even after the program
A unique opportunity to gain access to the most interesting databases and the most powerful educational community in the online teaching market"
The teaching staff includes professionals from the field of nursing, who bring their experience to this training program, as well as renowned specialists from leading communities and prestigious universities.
The multimedia content, developed with the latest educational technology, will provide the professional with situated and contextual learning, i.e., a simulated environment that will provide an immersive training experience designed to train for real-life situations.
This program is designed around Problem-Based Learning, where the nurse must try to solve the different professional practice situations that arise during the course. For this purpose, students will be assisted by an innovative interactive video system created by renowned and experienced experts in Clinical Nutrition Pediatrics with extensive experience.   
Increase your decision-making confidence by updating your knowledge through this Postgraduate Certificate"
Add to your CV the ability to participate in the area of research and position yourself as a competitive and interesting professional for any company"
The Postgraduate Certificate contents have been developed by the different experts on the course, with a clear purpose: to ensure our students acquire each and every one of the necessary skills to become true experts in this field.   
A complete and well-structured program that will take you to the highest standards of quality and success.   
A spectacular syllabus that will take you through the most exciting educational process, boosting your professional and personal growth in the most stimulating way"
Module 1. Legislation and Research 
1.1.    Introduction to Healthcare Legislation Basic Principles. Developments in Health Sciences Applications in Nursing 
1.2.    Patient Autonomy Law 41- 2002
1.3.    Placebo Use in Clinical Trials Introduction: What Is a Placebo? Placebo Classification
1.4.    Research Health Center Responsibilities: Sponsors, Researchers and the State Drug Agency
1.5.    Biomedical Research Law 2007
1.6.    Informed Consent: Introduction, Oral and Written Consent, Sufficient Informed Consent
1.7.    Patient Information: Introduction, Oral and Written Information. Minimum Legal Criteria
1.8.    European Data Protection Regulation
1.9.    European Clinical Trials Regulation
1.10.    Spanish Medication Agency
A unique, key, and decisive training experience to boost your professional development"