Invasive Mechanical Ventilation in Nursing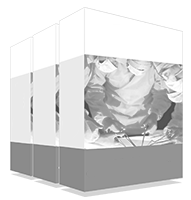 The objective of this program on Invasive Mechanical Ventilation in Nursing was born from the need to bring nurses up to date in respiratory therapies that are currently being used, in order to offer the best care and practices to patients. Once on the program, students will acquire new skills and abilities Invasive that will serve to improve their nursing skills.
The world's largest faculty of nursing"
You will have access to the latest scientific postulates in blood products, brachytherapy, cardiac surgery and cardiac diagnostic tests, with a focus on advanced practice nursing" 
In advanced practice nursing, it is essential to be up to date on critical care, as it is one of the areas where most advances are made. New technologies in pacemakers and Holter, as well as recent research in skin disorders, mucositis and analgesic pharmacotherapy require nurses to be extremely up-to-date.
TECH has brought together a team of nurses with extensive experience in the care and treatment of critical care pathologies, focusing especially on the areas of oncohematology and cardiopathy. Thanks to that, the didactic material provided acquires a practical nature as it combines the latest scientific evidence with the most successful nursing approach today.
Therefore, throughout the program, nursing professionals will expand and update on APN management in clinical, financial, Primary Care Center (PCC) and hospital settings, as well as in the role of nursing in hemodynamics, advanced drug management in cardiology, oncological emergencies and advanced palliative care.
All this compiled in a course that is offered in a completely online format, allowing students to balance it with the most demanding professional and personal activities. The didactic contents are available for download from any device with an Internet connection, allowing you to study them at your own conviencience. 
Choose the best possible academic option to update your knowledge of critical care in APN with the support of expert professionals in the field" 
This Postgraduate Certificate in Invasive Mechanical Ventilation in Nursing contains the most complete and up-to-date educational program on the market. Its most notable features are:
Practical cases presented by experts in advanced practice nursing
The graphic, schematic, and practical contents with which they are created, provide scientific and practical information on the disciplines that are essential for professional practice
Practical exercises where self-assessment can be used to improve learning
Its special emphasis on innovative methodologies in Advanced Practice Nursing
Theoretical lessons, questions to the expert, debate forums on controversial topics, and individual reflection assignments
Content that is accessible from any fixed or portable device with an Internet connection 
Apply the most refined APN clinical management in your daily practice with a contemporary vision of the role of Advanced Practice Nursing in Spanish-speaking countries"
The program's teaching staff includes professionals from sector who contribute their work experience to this training program, as well as renowned specialists from leading societies and prestigious universities.
The multimedia content, developed with the latest educational technology, will provide the professional with situated and contextual learning, i.e., a simulated environment that will provide immersive training programmed to train in real situations.
This program is designed around Problem-Based Learning, whereby the professional must try to solve the different professional practice situations that arise throughout the program. For this purpose, the student will be assisted by an innovative interactive video system created by renowned and experienced experts. 
Get up to date with the current role of nursing in cardiology and cardiac patient rehabilitation, including the most prolific advances in care continuity"
Join a flexible program, where you will be the one to set the schedule and pace of study you need at any given time"
The syllabus has been designed by a team of professionals who recognize the implications of specialization in nursing daily practice and are aware of the relevance of current training to treat the pediatric patients with learning difficulties or mental disorders, and are committed to quality teaching using new educational technologies.
The Postgraduate Certificate in Invasive Mechanical Ventilation in Nursing contains the most complete and up-to-date scientific program on the market"
Module 1. Invasive Mechanical Ventilation
1.1.  Basics of Invasive Mechanical Ventilation (IMV)
1.1.1.  Definition and objectives
1.1.2.  Indications and Contraindications
1.1.3.  Complications
1.2.  IMV Devices
1.2.1.  Types of Ventilators
1.2.2.  IMV Modalities
1.2.3.  Phases of the Respiratory Cycle
1.2.4.  Common Parameters
1.2.5.  Total Breathing Substitution
1.2.6.  Partial Breathing Substitution
1.3.  Endotracheal Intubation
1.3.1.  Orotracheal Intubation Technique
1.3.2.  Care and Maintenance of Intubated Patients
1.4.  Suspension of Mechanical Ventilation
1.4.1.  Pulmonary Function Study to Determine Discontinuation
1.4.2.  Spontaneous Breathing Test
1.4.3.  Extubation
1.4.4.  Tracheostomy in Cases of Extubation Failure
1.5.  Nursing Care Plan in IMV Therapy
1.5.1.  Specific IMV Nursing Care
1.5.2.  NANDA Diagnosis
1.5.3.  Nursing Outcomes and Interventions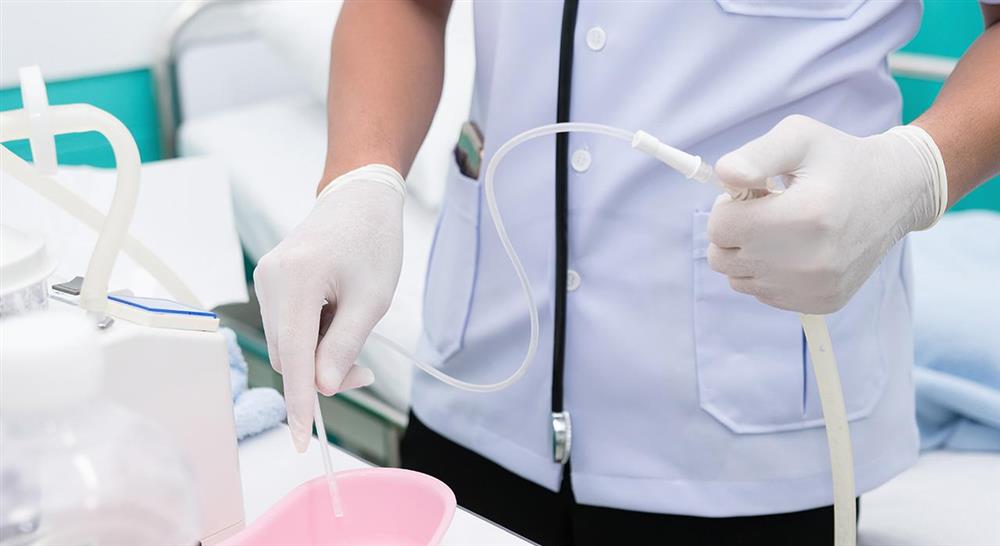 You will be able to continue perfecting your advanced practice nursing techniques in critical care thanks to the completeness and thoroughness of all the contents taught"