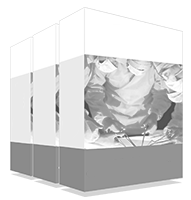 The decline in cognitive functions is mainly due to aging. However, verbal ability, vocabulary, comprehension and driving skills can also be impaired at other ages. Cognitive impairment has several levels, the most serious being memory loss or dementia, which has irreversible consequences for both the patient and their environment. To try to reduce the effects of these diseases, the application of effective therapies and therapeutic strategies is essential. For this reason, TECH offers a program to update the clinical knowledge of nursing graduates. It is a multidisciplinary program that, in a 100% online way, will delve into the main cognitive deficits, syndromes and pathologies from any device with an Internet connection.
The world's largest faculty of nursing"
Update your knowledge thanks to the latest evidence in studies of diseases causing Cognitive Deficits, to be able to apply it in your health work"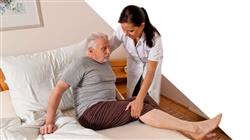 Currently, multiple studies are being carried out on Cognitive Deficits pathologies, since there is still no known treatment that can completely reverse the effects of the disease on patients. What can favor the state of health of those who suffer from them are the therapies offered by healthcare professionals on a daily basis. In this way, nurses can reduce the suffering of patients, but also of their family environment.
Given the need for a new, more humanized approach to healthcare, TECH offers a program that promotes the training of specialists in this field, since early detection is an asset in favor of its stabilization. In this sense, the Postgraduate Certificate in Cognitive Deficits gathers the most up-to-date information related to this field. This is a program that delves, in a multidisciplinary way, into the different pathologies of attention and memory, their characteristics and symptomatology, and the assessment and diagnostic techniques that are obtaining the best results.
To achieve this, students will have 150 hours of the best theoretical, practical and additional content to dynamically pursue a comprehensive and transversal program. The contents used for the transmission of knowledge are presented in various formats (detailed videos, research articles, case studies, complementary readings and interactive images), all of which allow specialists to delve into the study in a personalized way. Students will be able to adapt the pace of work to their personal and work needs, thanks to its 100% online modality.
A program designed under a 100% online modality that gives you all the possibilities to adapt the study pace to your professional and personal needs" 
This Postgraduate Certificate in Cognitive Deficits contains the most complete and up-to-date scientific program on the market. The most important features include: 
The development of practical cases presented by experts in Nursing and Neurology
The graphic, schematic, and practical contents with which they are created, provide scientific and practical information on the disciplines that are essential for professional practice
Practical exercises where self-assessment can be used to improve learning
Its special emphasis on innovative methodologies
Theoretical lessons, questions to the expert, debate forums on controversial topics, and individual reflection assignments
Content that is accessible from any fixed or portable device with an Internet connection
A program designed for graduates in Nursing with which you will be able to work with the most up-to-date information related to the different types of apraxias and agnosias" 
The program's teaching staff includes professionals from the sector who contribute their work experience to this educational program, as well as renowned specialists from leading societies and prestigious universities. 
Its multimedia content, developed with the latest educational technology, will allow professionals to learn in a contextual and situated learning environment, i.e., a simulated environment that will provide immersive education programmed to prepare in real situations. 
The design of this program focuses on Problem-Based Learning, by means of which professionals must try to solve the different professional practice situations that are presented to them throughout the academic year. For this purpose, the student will be assisted by an innovative interactive video system created by renowned and experienced experts.  
Delve into the emerging pathologies of attention and memory, knowing in depth the main characteristics and their symptomatology"
Delve into the intricacies of the dysexecutive syndrome thanks to this program with which you will develop specialized knowledge in a guaranteed way"
For the correct distribution of the contents of this program, TECH has integrated the latest teaching technology. Its 100% online mode and the prestigious Relearning pedagogical methodology make the Postgraduate Certificate a unique and enriching experience for students. Nursing graduates will receive up-to-date information on Cognitive Deficits, their diagnosis and clinical management. In addition, they will have downloadable audiovisual content and additional support material that, together with the tutoring of teachers, guarantee optimal teaching and adaptable to their needs.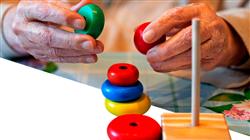 A program designed to put your skills into practice, focusing on real clinical cases of patients with Cognitive Deficits" 
Module 1. Cognitive Deficiencies
1.1. Attention Pathology
1.1.1. Main Attention Pathologies
1.1.2. Characteristics and Symptomology
1.1.3. Assessment and Diagnosis
1.2. Memory Pathology
1.2.1. Main Memory Pathologies
1.2.2. Characteristics and Symptomology
1.2.3. Assessment and Diagnosis
1.3. Dysexecutive Syndrome
1.3.1. What is Dysexecutive Syndrome?
1.3.2. Characteristics and Symptomology
1.3.3. Assessment and Diagnosis
1.4. Apraxias I
1.4.1. Concept of Apraxia
1.4.2. Main Modalities
1.4.2.1. Ideomotor Apraxia
1.4.2.2. Ideational Apraxia
1.4.2.3. Constructional Apraxia
1.4.2.4. Clothing Apraxia
1.5. Apraxias II
1.5.1. Gait Apraxia
1.5.2. Apraxia of Speech or Phonation
1.5.3. Optical Apraxia
1.5.4. Callosal Apraxia
1.5.5. Examination of the Apraxias:
1.5.5.1. Neuropsychological Assessment
1.5.5.2. Cognitive Rehabilitation
1.6. Agnosias I
1.6.1. Concept of Agnosias
1.6.2. Visual Agnosias
1.6.2.1. Agnosia for Objects
1.6.2.2. Simultanagnosia
1.6.2.3. Prospagnosia
1.6.2.4. Chromatic Agnosia
1.6.2.5. Others
1.6.3. Auditory Agnosias
1.6.3.1. Amusia
1.6.3.2. Agnosia for Sounds
1.6.3.3. Verbal Agnosia
1.6.4. Somatosensory Agnosias
1.6.4.1. Asteroganosia
1.6.4.2. Tactile Agnosia
1.7. Agnosias II
1.7.1. Olfactory Agnosias
1.7.2. Agnosia in Diseases
1.7.2.1. Anosognosia
1.7.2.2. Asomatognosia
1.7.3. Assessment of Agnosias
1.7.4. Cognitive Rehabilitation
1.8. Social Cognition Deficit
1.8.1. Introduction to Social Cognition
1.8.2. Characteristics and Symptomology
1.8.3. Assessment and Diagnosis
1.9. Autism Spectrum Disorders
1.9.1. Introduction
1.9.2. ASD Diagnosis
1.9.3. Cognitive and Neuropsychological Profile As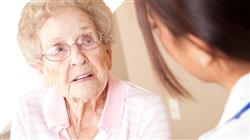 A unique, key and decisive training experience to boost your professional development" 
Postgraduate Certificate in Cognitive Deficits
The study of alterations in cognitive functioning, its causes and consequences are an essential aspect in the health field. For this reason, TECH developed a Postgraduate Certificate in Cognitive Deficits, through which you will learn to identify, assess and treat various cognitive disorders, such as memory, attention, perception and language. In addition, you will address the different approaches and therapeutic techniques that are applied to treat these deficits, achieving improved mental health and cognitive well-being of people who suffer from them. Enroll now for this postgraduate certificate and refresh your knowledge at the world's largest online university.