Professional Master's Degree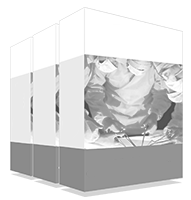 The labor market is highly competitive. Most job offers include among their requirements a higher level of English, but when you have no previous studies in this Language or the bases are not good, it is practically impossible to access these positions. Therefore, this TECH program aims to provide students with the necessary communication skills to successfully overcome all types of job interviews and, more importantly, to be fluent in English in a professional environment. A learning process that will open the doors to the international job market.
The world's largest school of languages"
Thanks to this program, you will be able to understand and use everyday expressions in a work environment, both orally and in writing"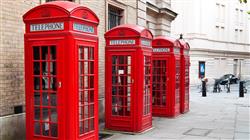 Nowadays, knowing English is one of the most valued characteristics by employers, who have understood the importance of moving in globalized environments. Speaking English is no longer only necessary for those who wish to work in the tourism sector or in international companies; it is now essential for practically any job. For this reason, many people are looking to learn the language in a simple but, above all, effective way.
Thinking about the current need of many professionals, who are looking for a job and see their opportunities diminished by the lack of knowledge of English, or even those who, even having a secure position, see how to achieve a promotion or a job improvement is almost impossible for the same reason. TECH has decided to create this Professional Master's Degree in Business English. Thanks to this program, the student will enter fully into the study of English in the workplace, to acquire a broad but simple vocabulary that will allow them to successfully pass interviews in that Language, to participate and intervene in meetings and conferences in English in which simple language adapted to the day to day of the position is used, or even acquire knowledge of Legal English, thanks to which they will be able to know the regulations adapted to their work.
Unlike most of the English programs that can be found online, one of the main advantages of this Professional Master's Degree is that it will be taught by a team of native teachers, with virtual lessons and top-quality teaching materials. In this way, students will be able to acquire knowledge and develop their communication skills, preparing themselves for a working world without communication barriers, being able to express themselves in an assertive, direct and clear way, with a standard and varied approach and Language.
Specifically, this program starts from an A2 level of English of the Common European Framework of Reference for Languages (CEFR), but, at the end of the academic year and after successfully passing all assessments, the student will have acquired the appropriate knowledge and skills of a B1/B1+ level. Undoubtedly, a unique opportunity to develop the communicative competences in English, necessary to manage in a professional environment. And, all this, with a Professional Master's Degree 100% online, that the student can study, comfortably, from anywhere in the World. 
If your job requires you to learn to express yourself and speak more fluently in English, don't think twice. This is the program for you"
This Professional Master's Degree in English for Business, has the most complete and up-to-date Education program. Its most notable features are:
Practical case studies presented by English teachers
The graphic, schematic, and practical contents with which they are created provide scientific and practical information on the disciplines that are essential for professional practice
Practical exercises where the self-assessment process can be carried out to improve learning
Special emphasis on innovative methodologies for teaching languages
Theoretical lessons, questions to the expert, debate forums on controversial topics, and individual reflection assignments
Content that is accessible from any fixed or portable device , with an Internet connection
This program perfectly combines the best didactic resources of the moment, so that you can acquire those communicative competences in English that will lead you to professional success"
It includes, in its teaching staff, native English teachers, who pour into this program the experience of their work, in addition to recognized specialists from reference societies and prestigious Universities.
Its multimedia content, developed with the latest educational technology, will provide the professional with situated and contextual learning, i.e., a simulated environment that will deliver an immersive learning experience, programmed to train in real situations.
This program is designed around Problem-Based Learning, whereby the professional must try to solve the different professional practice situations that arise throughout the program. For this purpose, the student will be assisted by an innovative interactive video system created by renowned and experienced experts.
Learn from a team of native teachers, and develop the Language skills necessary to speak English with fluency"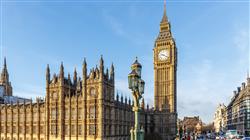 Learn English easily, from home, completely online"
The structure of this Professional Master's Degree in English for Business of TECH, has been designed thinking about the academic needs of many people who, because of their profession, have to move in international work environments, but do not have a basic training in this Language that allows them to do it with fluency. Thus, the syllabus covers the main aspects that the student must know and know how to use.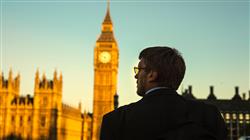 A program of great interest for those who wish to consolidate the basics of English and use this Language in the workplace"
Module 1. Introducing Yourself and Your Skills
1.1. General Personal Introduction
1.2. Personal Strengths
1.3. Weaknesses and Area for Improvement
1.4. Free Time and Hobbies
1.5. Likes and Dislikes
1.6. Personal Routines
1.7. Work Routines
1.8. Useful Skills for the Position
1.9. Introduction to Describing Future Projects
1.10. Formality When Starting a Conversation
Module 2. Job Interviews, Educational Background and Work Experience
2.1. Your Resume in English and Cover Letter Preparation
2.2. Secondary and Higher Education 
2.3. Interview Formality 
2.4. General Conversation with the Interviewer
2.5. Introduction to Job Descriptions 
2.6. Tasks and Vocabulary Related to the Position
2.7. Job-Related Skills 
2.8. Academic and Work Preferences 
2.9. Speaking Simply About Work Experiences 
2.10. Speaking Simply About Personal Experiences 
Module 3. Legal English
3.1. General information about hiring and the Human Resources department 
3.2. General information on Corporate Law 
3.3. Simple legal terminology in the sale of goods and services 
3.4. Simple Intellectual Property terminology 
3.5. Generalities about competition 
3.6. Introduction to Transnational Commercial Laws 
3.7. General information on agreements, standards, and lawsuits  
3.8. Non-Compliance with Regulations and Laws. Fines 
3.9. General Corporate Terminology 
3.10. Simple application for licenses and authorizations 
Module 4. Job description and work environment  
4.1. Starting in a New Job: Cross-Cultural Onboarding  
4.2. Formal Greetings and Farewells 
4.3. Simple Tasks in a New Position 
4.4. Probation Period and Training 
4.5. Simple Descriptions of Job Duties and Obligations 
4.6. Physical Description of the Workstation 
4.7. How to Paraphrase Simple Ideas?
4.8. Introduction to the Work Environment and Social-Environmental Factors 
4.9. General Notions on Collaboration and Teamwork  
4.10. Error Management and Frustration Tolerance 
Module 5. Writing Techniques in Formal Language  
5.1. Simple Formal Mails 
5.2. Generalities on request for quotations 
5.3. Drafting Simple Quotations 
5.4. Make, Change and cancel Appointments by Mail or by Phone 
5.5. Drafting Simple Descriptions of a Product or Service 
5.6. Sending Product or Service Information 
5.7. Written Delivery or Return Paperwork 
5.8. Simple Drafting of Letters of Complaint and Formal Complaints 
5.9. Responses to Formal Complaints 
5.10. General information on the preparation of reports 
Module 6. Formality and forms of expression in person, on the phone and online
6.1. Differences in Register in a Simple Direct Interaction 
6.2. Differences in Register in a Telephone Interaction 
6.3. Simple Telephone Vocabulary 
6.4. Phrasal Verbs on the Telephone 
6.5. Differences in Register in a Simple Online Interaction 
6.6. Vocabulary in a Simple Online Interaction 
6.7. Phrasal verbs online 
6.8. Answering Straightforward Complaints in a Direct Interaction 
6.9. Answering Straightforward Complaints in a Telephone Interaction 
6.10. Answering Straightforward Complaints in an Online Interaction 
Module 7. Business Presentation Techniques  
7.1. Resources for simple business presentations 
7.2. Phrasal Verbs for simple business presentations 
7.3. Simple vocabulary in business presentations 
7.4. Numbers in business presentations 
7.5. Analysis and description of simple graphics 
7.6. Analysis and description of simple reports 
7.7. Analysis and description of simple goods and services 
7.8. The empresarial commitment 
7.9. Simple communication strategies with the public 
7.10. Introduction to non-verbal communication
Module 8. Business English
8.1. General Notions on Work Methods 
8.2. Manufacturing and Types of Services 
8.3. Overview of Business Success 
8.4. General Information on Motivation and Business Values 
8.5. The Importance of Job Satisfaction 
8.6. General Information on Corporate Culture on Social Networks 
8.7. Production, Distribution and Marketing 
8.8. Crowdfunding  
8.9. Boss vs. Leader 
8.10. Leadership in the 21st Century
Module 9. Networking, Social Networks, and intercultural communication  
9.1. Companionship and Out-of-Hours Contact 
9.2. Working in Multicultural Teams 
9.3. General Information on Communicative Differences according to Linguistic Regions   
9.4. Corporate Advertising Campaigns in Social Networks 
9.5. Analysis of Simple Business Posts on Social Networking Sites 
9.6. Intercultural Language Barriers   
9.7. Using Social Networking Sites to Promote Goods and Services 
9.8. A Good Work Atmosphere 
9.9. Simple Problems in the Work Environment 
9.10. General and Simple Business Rules in Relation to Interpersonal Aspects
Module 10. Incident Resolution and Interdepartmental Communication  
10.1. General information about the departments and positions in a company  
10.2. Simple responsibilities and duties of departments and positions  
10.3. Hierarchies in the Workplace  
10.4. Types of incidents and simple complaints  
10.5. Facing and resolving simple incidents and complaints  
10.6. Unilateral communication in the business environment 
10.7. Bilateral communication in the Business Environment 
10.8. Voluntary Resignations and Vacation Requests 
10.9. Medical and Maternity/Paternity Leave 
10.10. Warning and Dismissal Procedures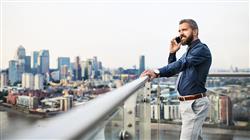 This program is the most complete on the market for the preparation of the best professionals in a highly qualified field, where English will not be a barrier"