Professional Master's Degree
MBA in Financial Management (Chief Financial Officer)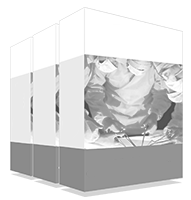 The Chief Financial Officer, or CFO, is a key figure in the organization and management of any company. As the person responsible for the economic and financial planning of the company, they must ensure that investment and financing is carried out properly at the highest level. It is, therefore, a job that must be carried out with the utmost precision, since a small error can lead to irrecoverable losses. Executives must, therefore, master issues such as strategic management, financial risk and international development, while keeping abreast of economic developments and innovations. This TECH program reinforces and broadens all this knowledge, offering executives a straightforward option to direct their careers towards a CFO position. All this, in addition to having a 100% online syllabus and a teaching staff that are experts in the subject.
completion date
22/01/2024
The world's largest school of business"
Assume the position of CFO with complete assurance, perfecting your expertise on financial markets, management skills and international finance''
Why study at TECH?
TECH is the world's largest 100% online business school. It is an elite business school, with a model based on the highest academic standards. A world-class centre for intensive managerial skills training.   
TECH is a university at the forefront of technology, and puts all its resources at the student's disposal to help them achieve entrepreneurial success"     
At TECH Technological University
| | |
| --- | --- |
| | Innovation |
The university offers an online learning model that combines the latest educational technology with the most rigorous teaching methods. A unique method with the highest international recognition that will provide students with the keys to develop in a rapidly-evolving world, where innovation must be every entrepreneur's focus. 
"Microsoft Europe Success Story", for integrating the innovative, interactive multi-video system.  
| | |
| --- | --- |
| | The Highest Standards |
Admissions criteria at TECH are not economic. Students don't need to make a large investment to study at this university. However, in order to obtain a qualification from TECH, the student's intelligence and ability will be tested to their limits. The institution's academic standards are exceptionally high... 
95% of TECH students successfully complete their studies.
| | |
| --- | --- |
| | Networking |
Professionals from countries all over the world attend TECH, allowing students to establish a large network of contacts that may prove useful to them in the future.
100,000+ executives trained each year, 200+ different nationalities.
| | |
| --- | --- |
| | Empowerment |
Students will grow hand in hand with the best companies and highly regarded and influential professionals. TECH has developed strategic partnerships and a valuable network of contacts with major economic players in 7 continents.    
500+ collaborative agreements with leading companies.
| | |
| --- | --- |
| | Talent |
This program is a unique initiative to allow students to showcase their talent in the business world. An opportunity that will allow them to voice their concerns and share their business vision. 
After completing this program, TECH helps students show the world their talent. 
Show the world your talent after completing this program. 
| | |
| --- | --- |
| | Multicultural Context |
While studying at TECH, students will enjoy a unique experience. Study in a multicultural context. In a program with a global vision, through which students can learn about the operating methods in different parts of the world, and gather the latest information that best adapts to their business idea. 
TECH students represent more than 200 different nationalities.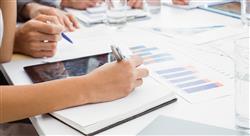 | | |
| --- | --- |
| | Learn with the best |
In the classroom, TECH's teaching staff discuss how they have achieved success in their companies, working in a real, lively, and dynamic context. Teachers who are fully committed to offering a quality specialization that will allow students to advance in their career and stand out in the business world. 
Teachers representing 20 different nationalities. 
TECH strives for excellence and, to this end, boasts a series of characteristics that make this university unique: 
| | |
| --- | --- |
| | Analysis  |
TECH explores the student's critical side, their ability to question things, their problem-solving skills, as well as their interpersonal skills.    
| | |
| --- | --- |
| | Academic Excellence |
TECH offers students the best online learning methodology. The university combines the Relearning methodology (the most internationally recognized postgraduate learning methodology) with Harvard Business School case studies. A complex balance of traditional and state-of-the-art methods, within the most demanding academic framework.      
| | |
| --- | --- |
| | Economy of Scale |
TECH is the world's largest online university. It currently boasts a portfolio of more than 10,000 university postgraduate programs. And in today's new economy, volume + technology = a ground-breaking price. This way, TECH ensures that studying is not as expensive for students as it would be at another university.   
At TECH you will have access to Harvard Business School case studies" 
The Financial Management MBA Degree is a tailor-made program that is taught 100% on-line so that you can choose the time and place that best suits your availability, schedule, and interests. 
A program that takes place over 12 months and is intended to be a unique and stimulating experience that lays the foundation for your success as a financial manager. 
A high quality curriculum to support your learning and the development of your financial management skills" 
Syllabus
The MBA in Financial Management (Chief Financial Officer) of TECH is an intensive program that prepares you to face the challenges presented by the banking sector and the financial markets of the digital era, both nationally and internationally. Its content is designed to promote the development of professional skills that allow you to make decisions with greater rigor in uncertain environments. 
Throughout 1,500 hours of study, students will analyze a multitude of practical cases through individual work, achieving contextual learning that will allow them to perfectly understand possible situations they will face in their daily practice. It is, therefore, an authentic immersion in real business situations. 
This Professional Master's Degree deals in depth with all financial areas of the company and is designed to specialize managers who understand financial management from a strategic, international and innovative perspective. 
A plan designed for you, focused on your professional improvement and that prepares you to achieve excellence in the field of leadership and business management. A program that understands your needs and those of your company through innovative content based on the latest trends, and supported by the best educational methodology and an exceptional faculty, which will give you the skills to solve critical situations creatively and efficiently.  
This program is developed over 12 months and is divided into three main blocks: 
Block 1. General Management
Module 1. Strategic direction and management
Module 2. Management Skills and Leadership
Module 3. Marketing management and operations
Block 2. Financial Specialization
Module 4. Financial Accounting
Module 5. Management accounting
Module 6. Strategic planning and management control Banking and financial markets
Module 7. Financial Risk and Corporate Finance
Module 9. Feasibility of Investment Projects
Block 3. International Development and Entrepreneurship
Module 10. Tax-legal-ethical
Module 11. International Finance
Module 12. Creation and Financing of Startups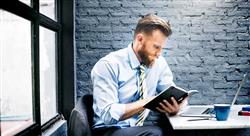 Where, when, and how it is taught?
TECH offers you the possibility of taking this program completely online. During the 12 months of training, you will be able to access all the contents of this program at any time, allowing you to self-manage your study time. 
Block 1: General Management
Module 1. Strategic and Executive Management
1.1. Organizational design
1.1.1. Organizational Culture
1.1.2. Designing organizational structure
1.1.3. Competitive Advantage within organizations
1.2. Cross-cultural management
1.2.1. Cultural dimension and international management
1.2.2. Globalisation in business management
1.2.2. Inter-cultural leadership
1.3. General Management
1.3.1. Integrating Functional Strategies into the Global Business Strategies
1.3.2. Management Policy and Processes
1.3.3. Society and Enterprise
1.4. Strategic Management
1.4.1. Establishing the Strategic Position: Mission, Vision, and Values
1.4.2. Developing New Businesses
1.4.3. Growing and Consolidating Companies
1.5. Competitive Strategy
1.5.1. Market Analysis
1.5.2. Sustainable Competitive Advantage
1.5.3. Return on Investment
1.6. Corporate Strategy
1.6.1. Driving Corporate Strategy
1.6.2. Pacing Corporate Strategy
1.6.3. Framing Corporate Strategy
1.7. Planning and Strategy 
1.7.1. The Relevance of Strategic Direction in the Management Control Process
1.7.2. Analysis of the Environment and the Organization
1.7.3. Lean Management
1.8. Strategy implementation
1.8.1. Indicator Systems and process focus
1.8.2. Strategic Map
1.8.3. Differentiation and alignment
Module 2. Management and Leadership skills
2.1. People within organizations 
2.1.1. Quality of working life and psychological well-being
2.1.2. Work Teams and Meetings Management
2.1.3. Coaching and Team Management
2.1.4. Managing Equality and Diversity
2.2. Talent Management
2.2.1. Managing Human Capital
2.2.2. Environment, Strategy, and Metrics
2.2.3. Innovation in People Management
2.3. Management and Leadership Development 
2.3.1. Leadership and Leadership Styles
2.3.2. Motivation
2.3.3. Emotional Intelligence
2.3.4. Skills and Leadership Abilities 2.0
2.3.5. Efficient Meetings
2.4. Change Management 
2.4.1. Performance Analysis
2.4.2. Leading Change. Resistance to Change
2.4.3. Managing Change Processes
2.4.4. Managing Multicultural Teams
2.5. Strategic communication 
2.5.1. Interpersonal communication
2.5.2. Communication Skills and Influence
2.5.3. Internal communication and integral communication plan 
2.5.4. Barriers to Business Communication
2.6. Negotiation and Conflict Management
2.6.1. Effective Negotiation Techniques
2.6.2. Interpersonal conflicts
2.6.3. Intercultural negotiation
Module 3. Marketing Management and Operations
3.1. Marketing Management 
3.1.1. The Customer Relationship Cycle
3.1.2. Individualisation vs standardisation
3.1.3. CRM applications and data mining
3.2. Marketing Plan and Strategy 
3.2.1. Market Research
3.2.2. Digital Marketing and Integrated Communications
3.2.3. Mobile Marketing
3.3. Customer Relationship Management 
3.3.1. Objective market selection and product placement
3.3.2. Creating an On-line Marketing Plan
3.3.3. Design and management of a distribution chain
3.4. Internationalisation and global marketing strategies 
3.4.1. The Customer Relationship Cycle
3.4.2. Individualisation vs standardisation
3.4.3. CRM applications and data mining
3.5. Commercial and Sales Management
3.5.1. Sales Campaign Planning
3.5.2. Commercial and Sales Team Organization
3.5.3. Salesperson Recruitment and Training Policies
3.6. Supply Chain Management
3.6.1. Costs and Efficiency of the Operations Chain
3.6.2. Change in Demand Patterns
3.6.3. Change in Operations Strategy
3.6.4. Logistical Processes
3.7. Competing through Operations 
3.7.1. Innovation in Operations as a Competitive Advantage in the Company
3.7.2. Emerging Technologies and Sciences 
3.7.3. Information Systems in Operations
3.8. Business information systems
3.8.1. Project Management
3.8.2. Social media management and digital business
3.8.3. Business Intelligence
Block 2: Financial Specialization
Module 4. Financial Accountancy
4.1. Formulation and elements of annual accounts
4.1.1. Balance sheets, profit and loss statements and memory
4.1.2. Status changes in net assets
4.1.3. Cash-flow
4.1.4. Formulation Rules for annual accounts
4.1.5. Financial statement models
4.2. Assessment Criteria
4.2.1. Historic costs
4.2.2. Reasonable value
4.2.3. Achievable net value
4.2.4. Value in use
4.2.5. Appraised value
4.2.6. Creative accounting
4.3. Tangible fixed assets
4.3.1. Acquisition forms and regulation
4.3.2. Redemptions
4.3.3. Loss by devaluation or disposal
4.3.4. Property investment
4.4. Financial instruments
4.4.1. Financial assets
4.4.2. Financial liabilities
4.4.3. Risk Management., evaluation and identification
4.4.4. Sales and Negotiation Operations
4.4.5. Equity instruments accountancy
4.5. Study and evaluation of own funds
4.5.1. Net worth on a balance sheet
4.5.2. Subsidies, donations and bequests
4.5.3. Own funds and adjustments through change in value
4.6. Restructuring operations
4.6.1. Fusions
4.6.2. Divisions
4.6.3. Non-monetary contributions
4.6.4. Exchange values
4.7. Tax on profits
4.7.1. Corporate tax structure
4.7.1. Calculation and accountancy of accrued Corporation Tax expenses
4.7.1. Permanent and temporary differences
4.8. Foreign currency accounting
4.8.1. Operating currency and presentation currency
4.8.2. Evaluation of monetary and non-monetary items
4.8.3. Temporary differences in foreign currency operations
Module 5. Executive Accounting
5.1. Foundations of executive accounting
5.1.1. Objectives of executive accounting 
5.1.2. Qualitative characteristics of accountable information
5.1.3. Evolution of executive accounting
5.2. General and cost accounting 
5.2.1. Elements of cost calculation
5.2.2. Stock in general and cost accounting
5.2.3. Expenditure in general and cost accounting
5.2.4. Classification of costs
5.3. Cost-volume analysis of profit operations
5.1.1. Characteristics and hypothesis of the cost-volume-profit method
5.1.2. Break-even point
5.1.3. Safety margins
5.1.4. Uncertain situations in cost-volume-profit analysis
5.4. Information Systems and Business Intelligence 
5.4.1. Foundations and classification
5.4.2. Phases and methods cost sharing
5.4.3. Choice of cost centres and effect
5.5. Direct costing
5.5.1. Analytical results of direct costing as a management tool
5.5.2. Fixed and variable costs: classification
5.5.3. Productivity analysis using gross margin
5.5.4. Analytical balance study
5.6. Budgetary Control
5.6.1. Planning and control of budgets
5.6.2. Operational budgets
5.6.3. Methods of budgetary creation
5.6.4. Budgetary Control and deviations
5.7. Standard costs
5.7.1. Definition and types of standard costs
5.7.2. Flexible budgets and indirect charges
5.7.3. Total costs centre and complete costs model
5.7.4. Deviations in standard costs model
5.8. Decision making in executive accountancy 
5.8.1. Organization of Production and Costs in Decision Making
5.8.2. Economic and financial Analysis and its Effect on Business Decision-Making
5.8.3. Financial information for long and short term decision making
5.8.4. Uncertainty Treatment in Decision-Making
5.8.5. Planning and cost analysis for competitive advantage
Module 6. Strategic Planning and Management Control
6.1. Management control
6.1.1. Financial Policy and Growth
6.1.2. Information as a tool in management control
6.1.3. Management control as a planning and management system
6.1.4. Controller functions
6.1.5. Application of management control
6.2. Financial information and management decisions
6.2.1. Financial or legal accountancy
6.2.2. Analytical or cost accounting
6.2.3. Control accounting
6.3. Cash management 
6.3.1. Working capital accounting and necessary working capital
6.3.2. Calculation of funding requirements
6.3.3. Credit management
6.3.4. Fund management, asset management and family offices
6.4. Cash management
6.4.1. Bank Financing of working capital
6.4.2. Organization of treasury department
6.4.3. Centralised treasury management
6.5. Planning and Control of Centres of Responsibility
6.5.1. Design of management control
6.5.2. Deviations in management control
6.6. The Process of Strategic formulation Planning
6.6.1. Formulation and content of strategic planning
6.6.2. Balanced scorecard
6.6.3. Terminology and basic Concepts
6.7. Organizational Planning
6.7.1. Business units and transference prices
6.7.2. Fabrication, production, support and sales centres
6.7.3. Functions and responsibilities of Financial Management
6.8. Indicators as a control tool
6.8.1. Control Panels
6.8.2. Number and format of indicators
6.8.3. IS Strategic Planning
Module 7. Banking and Financial Markets
7.1. The economic environment and financial markets
7.1.1. Measuring financial activity
7.1.2. The principles of financial aggregates
7.1.3. Markets and control of financial flow
7.1.4. The current financial crisis
7.2. Banking management
7.2.1. Securitisation
7.2.2. Derivatives and structured products
7.2.3. Syndicated finance
7.2.4. Study of returns obtained
7.3. instruments and financial markets
7.3.1. Fixed income Price Appraisal and Setting
7.3.2. Variable income
7.3.3. Derivatives
7.3.4. Investment funds
7.4. Financial Planning and analysis
7.4.1. Balance sheet analysis
7.4.2. Results account Analysis
7.4.3. Profitability Analysis
7.5. Financial products
7.5.1. Public and varied Fixed income assets
7.5.2. Variable income assets
7.5.3. Financial products and derivatives
7.5.4. Structured Financial products
7.6. Collective investment
7.6.1. Collective investment financial products
7.6.2. International level collective investment
7.7. Portfolio management
7.7.1. Portfolio theory
7.7.2. Management styles fixed and variable income
7.7.3. Mixed portfolio management styles
7.7.4.  Asset Allocation techniques
7.8. Private banking
7.8.1. Private banking or asset management
7.8.2. Retail investment and institutional investment
7.8.3. Assets and structural differences
Module 8. Financial Risk and Corporate Finance
8.1. Financial Management and Corporate Finances 
8.1.1. Business management and value creation
8.1.2. Capital Structure and Financial Leverage
8.1.3. Average Weighted capital cost
8.1.4. Capital asset pricing model and other models
8.2. Company Valuation Methods
8.2.1. Dividend discounts
8.2.2. Cash flow discounts
8.2.3. Comparable multiples
8.3. Corporate operations
8.3.1. Fusions
8.3.2. Acquisitions
8.3.3. Mergers and acquisitions
8.3.4. Tax regime and restructuring operations
8.4. Analysis of other types of companies
8.4.1. Non-listed companies 
8.4.2. SMEs
8.4.3. Family businesses
8.4.4. Charitable foundations and institutions
8.4.5. Social economy companies
8.5. Risk strategy and control 
8.5.1. management control systems
8.5.2. Internal risk control
8.5.3. Revision and auditing of control systems
8.5.4. Financial risk management
8.6. Risk, profitability and debt
8.6.1. Economic viability and financial profitability
8.6.2. Financial profitability and indebtedness
8.6.3. Risk and profitability
8.7. Sources of financing
8.7.1. Bank Financing
8.7.2. Bond issue and asset-backed securitisation
8.7.3. Private equity and venture capital
8.7.4. Subsidies and fiscal support
8.8. Company operations and insolvency
8.8.1. Declaration of bankruptcy and effects
8.8.2. Phases of convention and liquidation
8.8.3. International competition
8.8.4. Contest qualification
8.8.5. Conclusion and reopening of contest
Module 9. Viability of Investment Projects
9.1. investment in Companies
9.1.1. Concept and Classification
9.1.2. Stages in Investment Project study
9.1.3. Investment as a financial operation
9.2. Financial Valuation Methods
9.2.1. Recuperation periods
9.2.2. Total cash-flow and through committed monetary unit
9.2.3. Current net value and internal return rate tax
9.2.4. Discounted recovery periods and profitability index
9.2.5. Expected profitability of current net value
9.3. Capital cost
9.3.1. Cost of external resources
9.3.2. Cost of preferential shares
9.3.3. Calculation of the cost of own resources
9.3.4. Calculation of total cost of capital
9.4. Diagnosis, planning and control of investments
9.4.1. Financial Planning
9.4.2. Property planning
9.4.3. Tax planning
9.5. Technical analysis and fundamental analysis 
9.5.1. Definition and field of application
9.5.2. Study of graphs and trends
9.5.3. Sectoral and stock market study in fundamental analysis
9.5.4. Ratios and fundamental analysis
9.6. Analysis of investment risk
9.6.1. Adjustment of discount rate
9.6.2. Reduction of cash flow and conditions of certainty
9.6.3. Simulation of scenarios
9.7. Cash flow in investment projects
9.7.1. Financial modelling
9.7.2. Elaboration of cash flow
9.7.3. Analysis of cash flow of working capital
9.7.4. Taxes and inflation
9.8. Stock market
9.8.1. Access to company stock market
9.8.2. Workings of international markets
9.8.3. Stock market indexes
9.8.4. Taxation of financial investments in Spain
Block 3: International Development and Entrepreneurship
Module 10. Ethical-Legal-Fiscal 
10.1. Corporate practice
10.1.1. Company structural modifications
10.1.2. Dissolution, liquidation and creditor arrangements
10.1.3. General meetings and administrative organisms
10.2. Taxation practice
10.2.1. Analysis of company tax obligations
10.2.2. General legal taxation framework
10.2.3. Administrative proceedings revision reports
10.3. Industrial relations practice
10.3.1. Recruitment policy and remuneration policy
10.3.2. Restructuring and company succession
10.3.3. Dismissal and compensation
10.3.4. Company-work breaches
10.3.5. Collective negotiation
10.4. Company tax
10.4.1. Applicable regulations
10.4.2. Discrepancies between accounting and tax regulation
10.4.3. Special regimes
10.5. Value added tax
10.5.1. Applicable regulations
10.5.2. Place of taxable transactions, accrual and taxable base
10.5.3. Tax rates
10.5.4. Special regimes
10.6. Responsible financing and investments
10.6.1. Financial Inclusion
10.6.2. Sustainability and responsibility of the financial Director
10.6.3. Information transparency
10.6.4. Responsible Financing and investments
10.6.5. Social economy, cooperatives, and social corporate responsibility
10.7. Business ethics
10.7.1. Ethical Behaviour in Companies
10.7.2. Professional and ethical codes
10.7.3. Frauds and conflicts of interest
10.8. legal environment and corporate governance 
10.8.1. International regulations in importation and exportation
10.8.2. Intellectual and industrial property 
10.8.3. International Workers rights
Module 11. International Finance
11.1. Business & international strategy 
11.1.1. Internationalisation
11.1.2. Globalisation
11.1.3. Growth & development in emerging markets
11.1.4. International Monetary System
11.2. Exchange Market
11.2.1. Exchange Operations 
11.2.2. Anticipated Exchange Market
11.2.3. Derivative instruments for risk coverage of exchange and interest rates
11.2.4. Currency appreciation and depreciation
11.3. International payment and charging methods
11.3.1. Notes, personal cheque and bankers cheque
11.3.2. Transfer, payment order and remittance
11.3.3. Documentary clauses and credit
11.3.4. Factoring, international swaps amd other methods
11.4. Operations Financing in International Markets
11.4.1. Incoterms
11.4.2. Derivative instruments to cover possible fluctuations in the price of prime materials
11.4.3. Export credits with official support
11.4.4. Swap contract cover
11.4.5. OECD agreement
11.5. International financial institutions
11.5.1. Business internationalisation fund
11.5.2. World Banking Group
11.5.3. Interamerican Development Bank 
11.5.4. Caribbean Development Bank 
11.6. Exchange Rate Training
11.6.1. Interest Rate Parity Theory 
11.6.2. Exchange Rate expectations Theory
11.6.3. Theory of Purchasing Power Parity (PPP)
11.6.4. Capitals Market Balancing
11.7. Debt Conversion Programs
11.7.1. Legal Framework
11.7.2. Function
11.7.3. Debt conversion in public investments
11.7.4. Debt conversion in Private investments
11.8. International Stock market
11.8.1. Wall Street Market
11.8.2. Gold market
11.8.3. World external debt
11.8.4. Paris Club
11.8.5. Securities market ADR and GDR
Module 12. Creating and Financing Start-Ups
12.1. Start-up creation
12.1.1. From the idea to the business model
12.1.2. Partners
12.1.3. Legal considerations
12.1.4. Organization and Culture
12.1.5. Capital Risk and Entrepreneurial Management
12.2. Financial Management and Administration of Start-ups
12.2.1. Introduction to Financial Management in Start-up Companies
12.2.2. Financial Metrics for Start-ups
12.2.3. Financial Planning: Projection Models and their Interpretation
12.2.4. Evaluation Methods
12.2.5. Legal Aspects
12.3. The Business Plan
12.3.1. Contents
12.3.2. Introduction
12.3.3. SWOT
12.3.4. The CANVAS Model
12.4. Growth Phases in Startup Companies
12.4.1. Seed Phase
12.4.2. Startup Phase
12.4.3. Growth Phase
12.4.4. Consolidation Phase
12.5. Financing Startups
12.5.1. Bank Financing
12.5.2. Subsidies
12.5.3. Seed Capital and Accelerators
12.5.4. Venture Capital. IPO
12.5.5. Public to Private Partnership
12.6. National and International Venture Capital and Seed Capital Entities
12.6.1. Private Investors: Caixa Capital Risc. Bstartup
12.6.2. FOND-ICO Global
12.6.3. Accelerators: Wayra, Lanzadera y Plug & Play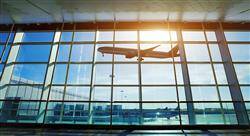 A unique, key and decisive experience to boost your professional development and make the definitive leap"