Professional Master's Degree
Technological Projects Management Advanced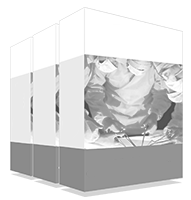 The technology sector is constantly evolving at a dizzying pace, so companies are obliged to incorporate highly skilled leaders into their workforces. These project and team managers must possess diverse qualities, among which the management and analysis of complex data, optimization of processes and resources, or the coordination of personnel in pursuit of the wellbeing of individual and team performance. This program aims to instruct students in this complex reality, providing them with all the most modern tools and methodologies to easily face the challenge of leading large-scale technological projects.
completion date
08/21/2023
The world's largest faculty of information technology"
Jeff Bezos went to space. Can you imagine where you could get to with the right skills? Enroll now in this Professional Master's Degree and start building your future as a technology leader"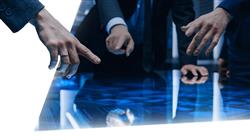 In a sector that requires highly qualified and specialized technicians, leaders must be even more competent and possess a wide range of skills with which to manage not only day-to-day work, but also potential problems or radical changes that projects may undergo due to the changing nature of technology. 
Thus, the Professional Master's Degree in Technological Projects Management Advanced focuses on methods such as Agile Project Management and how it can be applied in the field of Software Development and Business Management, using the available resources and the special importance of Data Analysis when making decisions that can greatly benefit the project. It is precisely analytics that has the greatest relevance, because throughout the training its present and future will be addressed, with its multiple applications in all areas of work. 
Students will acquire a set of essential knowledge when managing multidisciplinary teams, making their curriculum more attractive to the leading companies in the field.  By understanding everything involved in managing a technological project and its complexities, students will not only increase their knowledge but also their job prospects.  
A Professional Master's Degree that also has the particularity of being 100% online, which facilitates student study time as it eliminates the obligation to attend a physical center and the fixed schedules that this entails. All the didactic material is accessible from any device with an Internet connection, which allows for the necessary flexibility to adapt study materials to the student's own rhythms and obligations.  
Technological companies entrust their best projects only to the most capable leaders. Access the most ambitious projects by specializing in Technological Projects Management Advanced" 
This Professional Master's Degree in Technological Projects Management Advanced contains the most complete and up-to-date educational program on the market. The most important features include:  
Intensive study of all areas of management, from resource management to human capital management 
Extensive content on the latest analytical methodology on the market, teaching students how to apply it in developing projects 
Large amount of audiovisual and practical material, which makes study work lighter for students 
Updated information on how teams in the technology sector are managed today 
Special attention to the legal framework governing technology projects involving personal data  
Content that is accessible from any fixed or portable device with an Internet connection 
Nothing will catch you by surprise with the knowledge you will acquire in this Professional Master's Degree in Technological Projects Management Advanced" 
The program's teaching staff includes professionals from the sector who contribute their work experience to this training program, as well as renowned specialists from leading societies and prestigious universities.  
The multimedia content, developed with the latest educational technology, will provide the professional with situated and contextual learning, i.e., a simulated environment that will provide immersive training programmed to train in real situations.  
This program is designed around Problem-Based Learning, whereby the professional must try to solve the different professional practice situations that arise during the academic year. For this purpose, the student will be assisted by an innovative interactive video system created by renowned and experienced experts.   
Apple, Microsoft, Google... Big companies are waiting for professionals like you. Impress them with a complete resume that shows you're up to the task"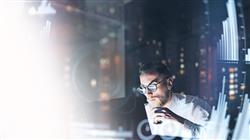 Anticipate the problems of the future through analytics and learn how to reshape a technology project to adapt it to changing market needs"
The syllabus includes all the knowledge and methodologies necessary for students to face any kind of Technological Development Project. In addition, the content is written in a clear and precise way, supported by numerous practical examples to facilitate reading and learning. It is structured in 10 modules which, in turn, are divided into 10 topics. Each of these topics is well defined and organized, helping the student to quickly consult any type of doubt.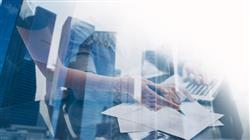 Made by the best experts that TECH has been able to gather, you will find all the keys to become a successful leader in this Professional Master's Degree in Technological Projects Management Advanced"
Module 1. Agile Technology Project Direction and Management    
1.1. Project Management 
1.1.1. Project Direction and Management 
1.1.2. Phases to a Project 
1.2. Project Management according to the Project Management Institute 
1.2.1. PMI and PMBOK 
1.2.2. Project, Program and Project Portfolio 
1.2.3. Evolution and Process Assets at Organizations That Work with Projects 
1.3. Process Management according to the Process Management Institute 
1.3.1. Process Groups and Knowledge Areas 
1.3.2. Process Matrix 
1.4. Agile Methodologies for Project Management 
1.4.1. Application Motivation 
1.4.2. Agile Values and Principles of the Agile Manifesto 
1.4.3. Application Scenarios 
1.5. Scrum for Agile Project Management: Framework Description 
1.5.1. Agile Management Framework 
1.5.2. Scrum Pillars and Values 
1.6. Scrum for Agile Project Management: Application Models 
1.6.1. Framework Application 
1.6.2. People, Roles and Responsibilities on Scrum 
1.6.3. Sprint Planning, Daily Scrum, Sprint Review, Sprint Retrospective and Sprint Refinement 
1.7. Scrum for Agile Project Management 
1.7.1. Product Backlog, Sprint Backlog and Incremental Backlog 
1.7.2. Scrum Team Agreements 
1.7.3. Performance Assessment 
1.8. Kanban for Agile Project Management 
1.8.1. The Model 
1.8.2. Kanban Method, Elements and Benefits 
1.8.3. Typical Usage Scenarios 
1.9. Kanban for Agile Project Management: Model Application 
1.9.1. Fundame 
1.9.2. Application 
1.9.3. Performance Assessment 
1.10. Project Management Model Selection 
1.10.1. Criteria for Selecting a Management Model Type 
1.10.2. Traditional Methods vs. Agile Methods 
1.10.3. Conclusions 
Module 2. Requirements Management and Process Analysis in Software Development Projects 
2.1. Systems Analysis 
2.1.1. Systems Analysis Functions 
2.1.2. Software Development Cycle: SDLC, OO Agile 
2.1.3. SDLC, OO and Agile 
2.2. Importance of System Analysis and Design 
2.2.1. Information Systems 
2.2.2. Integrating IT Technologies: HW and Software 
2.2.3. Methodology Selection 
2.3. Software Development Life Cycle 
2.3.1. Campaigns and Types 
2.3.2. Redemption and Drive 
2.3.3. Types of Strategies 
2.3.4. Digital Marketing Plans 
2.4. Systems Model and Design: Integration 
2.4.1. Dependencies with Other Operating Systems in the Organization 
2.4.2. Integration with Project Management Methodologies such as PMBOOK 
2.4.3. Integration with Agile Methodologies 
2.5. Requirements 
2.5.1. Interactive Methods: Interviews, JAD and Questionnaires 
2.5.2. Non-interactive Methods: Observation, Document Review 
2.5.3. Sampling Techniques: Sampling 
2.6. Processes Analysis: DFD 
2.6.1. Multilevel DFD Development 
2.6.2. DFD Types: Physical and Logical, Based on Events 
2.6.3. DFD Partitioning 
2.7. Processes Analysis: Data Dictionary 
2.7.1. Creating Data Dictionaries Based on Previous DAFD 
2.7.2. Data Dictionary Nomenclature 
2.7.3. XML Creation for Data Exchange with Other Systems 
2.8. Processes Analysis: Processes Specifications 
2.8.1. Structured and Semi-structured Decisions 
2.8.2. If-The-Else 
2.8.3. Decision Tables and Trees 
2.9. Importance of Design 
2.9.1. Output Design 
2.9.2. Input Design 
2.9.3. Validating Design 
2.10. Database Design 
2.10.1. Data Standardization 
2.10.2. E-R Diagrams: One-to-many and Many-to-many Relations 
2.10.3. Destandardization 
Module 3. Business Management: Resource and Customer Management Technologies 
3.1. Enterprise Information Management and Storage Systems 
3.1.1. Enterprise Resource Planning 
3.1.2. Customer Relationship Management 
3.1.3. Enterprise Resource Planning vs. Customer Relationship Management 
3.1.4. Enterprise Resource Planning and Management Customer Relationship Management in Companies 
3.2.  Enterprise Resource Planning 
3.2.1. Benefits of Enterprise Resource Planning in Companies 
3.2.2. Implementation and Management 
3.2.3. Enterprise Resource Planning Day-to-day 
3.3. Enterprise Resource Planning Management 
3.3.1. ERO Modules 
3.3.2. Enterprise Resource Planning Systems Types 
3.3.3. Market Tools 
3.4. Customer Relationship Management 
3.4.1. Implementing Customer Relationship Management in Companies 
3.4.2. Information System Design 
3.4.3. Management Customer Relationship Management for Improvement Processes 
3.5. Management Customer Relationship Management for Project Design 
3.5.1. Current Situation 
3.5.2. Sales or Loyalty 
3.5.3. Customer Loyalty Profitability 
3.6. Customer Relationship Management: Working with Information 
3.6.1. Project Marketing and Management 
3.6.2. Success Factors 
3.6.3. Strategies 
3.7. Customer Relationship Management: Communication Tools 
3.7.1. Communication 
3.7.2. Information 
3.7.3. Active Listening 
3.7.4. Investment Strategies in Information Systems 
3.8. Customer Relationship Management: Dissatisfied Customer Recovery 
3.8.1. Detecting Errors in Time 
3.8.2. Correcting and Remeding Errors 
3.8.3. Customer Recovery and Continuous Improvement Process Design 
3.9. Computer Projects 
3.9.1. Objectives 
3.9.2. Enterprise Resource Planning and Customer Relationship Management for Attracting Customers 
3.9.3. Projects Design 
3.9.4. Assessing and Recording Results 
3.10. Computer Project Development 
3.10.1. Frequent Errors 
3.10.2. Methodology 
3.10.3. Segmentation and Processes 
3.10.4. Training 
3.10.5. Actions Design Applied to Management Customer Relationship Management and Enterprise Resource Planning 
Module 4. IT Projects Management and Control Using Business Intelligence 
4.1. Business Intelligence 
4.1.1. Business Intelligence 
4.1.2. Data Management 
4.1.3. Data Life Cycle 
4.1.4. Architecture 
4.1.5. Applications 
4.2. IT Projects Management Using Analytical Techniques 
4.2.1. Business Intelligence Selection 
4.2.2. Benefits of Business Intelligence for Projects 
4.2.3. Examples and Applications 
4.3. Harvesting and Storage 
4.3.1. Business Models and Data Models 
4.3.2. Types of Storage 
4.3.3. Storing Big Data in the Cloud 
4.4. Massive Data and Information Processing 
4.4.1. Types of Database Processing 
4.4.2. Techniques to Simplify Massive Processing 
4.4.3. Cloud Processing 
4.5. Analytical Techniques 
4.5.1. Analytical Techniques 
4.5.2. Predictive Analyses 
4.5.3. Pattern Analysis and Recommendation 
4.5.4. Scalable Machine Learning 
4.6. Visualization for Decision-Making 
4.6.1. Visualization and Data Analysis 
4.6.2. Tools 
4.6.3. Data Analysis Visualization 
4.6.4. Reports Design 
4.7. Business Information Consumption 
4.7.1. Control Panel 
4.7.2. KPI Design and Extraction 
4.7.3. Geographic Information 
4.8. Security and Governance 
4.8.1. Security 
4.8.2. Governance 
4.9. Real Applications to IT Projects 
4.9.1. From Harvesting to Processing 
4.9.2. From Analysis to Visualization 
4.10. Project Management 
4.10.1. Projects 
4.10.2. Requirements and Objectives 
4.10.3. Start-up and Implementation 
Module 5. IT Project Strategic Monitoring and Control 
5.1. Data and Information in Decision-Making and Project Management
5.1.1. Business Intelligence 
5.1.2. Business Intelligence Concept Evolution 
5.1.3. Data Life Cycle 
5.2. Information Analysis Techniques 
5.2.1. Descriptive Analytics 
5.2.2. Prescriptive Analytics 
5.2.3. Predictive Analytics 
5.2.4. Pattern Analysis and Recommendation 
5.2.5. Benefits of Computer Projects Analysis 
5.3. Types of Data 
5.3.1. Structured Data 
5.3.2. Semi-Structured Data 
5.3.3. Unstructured Data 
5.4. Storage and Management 
5.4.1. Data Lake,  Data Warehouse and Data Mart 
5.4.2. Stages in Data Management: Extraction, Transformation and Loading 
5.4.3. ETL and ELT Paradigm 
5.5. Data Management for Project Implementation 
5.5.1. Data Use in Project Design 
5.5.2. Decision Making 
5.5.3. Benefits 
5.6. Business Intelligence Solutions: Power BI 
5.6.1. Ecosystem 
5.6.2. Potential Strengths and Weaknesses 
5.7. Business Intelligence Solutions: Tableau 
5.7.1. Ecosystem 
5.7.2. Strengths and Weaknesses 
5.8. Business Intelligence Solutions: Qlik 
5.8.1. Ecosystem 
5.8.2. Potential Strengths and Weaknesses 
5.9. Business Intelligence Solutions: Prometeus 
5.9.1. Ecosystem 
5.9.2. Potential Strengths and Weaknesses 
5.10. Future of Business Intelligence 
5.10.1. Cloud Applications 
5.10.2. Self-consumption Business Intelligence 
5.10.3. Integration with Data Science: Value Creation 
Module 6. Digital Analytics for Decision- Making in Technology Projects 
6.1. Digital Analytics 
6.1.1. Digital Analytics 
6.1.2. Modus Operandi 
6.2. Google Analytics: Analysis Tools 
6.2.1. Google Analytics 
6.2.2. Quantifying and Qualifying: Metrics and Dimensions 
6.2.3. Analysis Objectives 
6.3. Metrics 
6.3.1. Basic Metrics 
6.3.2. KPI (Key Performance Indicators) or Advanced Metrics 
6.3.3. The Objective: Conversion 
6.4. Dimensions 
6.4.1. Campaign/Keyword 
6.4.2. Source/Media 
6.4.3. Contents 
6.5. Google Analytics 
6.5.1. Tool Set-up and Configuration 
6.5.2. Current Versions: UA/GA4 
6.5.3. Conversion Objectives: Conversion Funnels 
6.6. Google Analytics Structure: Work Areas 
6.6.1. Accounts 
6.6.2. Properties 
6.6.3. Views 
6.7. Google Analytics Reports 
6.7.1. In Real Time 
6.7.2. Audience 
6.7.3. Acquisition 
6.7.4. Behavior 
6.7.5. Conversions 
6.8. Google Analytics Advanced Reports 
6.8.1. Personalized Reports 
6.8.2. Panels 
6.8.3. API 
6.9. Filtering 
6.9.1. Filtering and Segmentation: Usability 
6.9.2. Predefined Segments and Personalized Segments 
6.9.3. Remarketing Lists 
6.10. Digital Analytics Plan 
6.10.1. Measurement 
6.10.2. Implementation in the Technological Environment 
6.10.3. Conclusions 
Module 7. Improving IT Projects and Businesses Using Analytical Techniques 
7.1. Company Data Analytics 
7.1.1. Company Data Analytics 
7.1.2. Value 
7.1.3. Project Management According to Value 
7.2.     Digital Marketing 
7.2.1. Digital Marketing 
7.2.2. Benefits of Digital Marketing 
7.3. Digital Marketing: Preparation 
7.3.1. Campaigns 
7.3.2. Implementation and Measurement 
7.3.3. Digital Strategy Variants 
7.3.4. Plan 
7.4. Digital Marketing: Implementation 
7.4.1. Applications 
7.4.2. Integration in Web Environments 
7.5. Life Cycle 
7.5.1. Customer Journey vs. Campaigns 
7.5.2. Measurement 
7.6. Data Management 
7.6.1. Datawarehouse and Datalab 
7.6.2. Applications for the Generation of Campaign Bases 
7.6.3. Drive Options 
7.7. Campaign Exclusions 
7.7.1. Types 
7.7.2. GDPR and Robinson 
7.7.3. Data Anonymization 
7.8. Control Panels 
7.8.1. Audience 
7.8.2. Storytelling 
7.8.3.     Applications 
7.9. Value Conclusions in Data Analytics 
7.9.1. Customer Global Vision 
7.9.2. Analysis Strategy and Types 
7.9.3. Applications 
7.10. Application in Business Scenarios 
7.10.1. Wallet Clustering 
7.10.2. Predictive Risk Models 
7.10.3. Wallet Customers Characterization 
7.10.4. Image Processing 
7.10.5. Bid Proposal Forms 
Module 8. Quality in Software Project Management and Implementation 
8.1. Software Quality 
8.1.1. Methodologies and Standards 
8.1.2. Software Quality Reports: Standish Group Chaos Report 
8.1.3. Software Quality Certifications: ISO and AENOR 
8.2. Secure Codification 
8.2.1. Codification: Reasons and Types of Codes 
8.2.2. Codification Rules 
8.3. Data Quality through Input Validation
8.3.1. Efficient Data Capture 
8.3.2. Data-Entry Models: OCR, Keyboard, RFID, etc. 
8.3.3. Data Validation Tests 
8.4. Total Quality Management: Six Sigma 
8.4.1. TQM 
8.4.2. Six Sigma: Methodology and Culture 
8.4.3. Top-Down Design Systems and Modular Programming 
8.4.4. Documentation: Folklore Documentation Method
8.5. Tests, Maintenance and Audits 
8.5.1. Test Processes 
8.5.2. Using Test Data 
8.5.3. Audits and External Auditing 
8.6. Quality of Network Implemented Products 
8.6.1. Client-Server Technology 
8.6.2. Cloud Computing Technology 
8.7. User Training 
8.7.1. User Training Strategies
8.7.2. Training Guides
8.8. Conversion/Migration to New Systems Strategies 
8.8.1. Migration Strategies: Parallel, Gradual 
8.8.2. Migration/Conversion Plans 
8.8.3. Data Owners Management 
8.9. Security 
8.9.1. Physical and Logical Security: Document Destruction 
8.9.2. e-Commerce 
8.9.3. Disaster-Recovery Plans 
8.10. Evaluation 
8.10.1. Quality Assessment Techniques 
8.10.2. Evaluation in Web Environments 
Module 9. Regulatory Compliance for Information Security in Technology Projects 
9.1. Data Protection Regulation 
9.1.1. Regulatory Framework 
9.1.2. Subjects Obliged to Comply with Regulations 
9.1.2.1. Data controllers, Co-responsible Parties and Data Processors 
9.1.3. Data Protection Officer 
9.2. Treatment of Personal Data 
9.2.1. Fairness, Loyalty and Transparency 
9.2.2. Purpose Limitation 
9.2.3. Data Minimization, Accuracy and Shelf-Life Limitation 
9.2.4. Integrity and Confidentiality 
9.2.5. Proactive Responsibility 
9.3. Data Protection by Design and by Default 
9.3.1. Data Pseudonymization 
9.3.2. Data Minimization 
9.3.3. Organizational Measures in Accordance with the Purpose of Processing 
9.4. Bases of Lawfulness or Legitimacy and Authorizations for Processing: Data Communication 
9.4.1. Consent 
9.4.2. Contractual Relationship or Precontractual Measures 
9.4.3. Fulfilling Legal Obligations 
9.4.4. Vital Interests Protection for Interested Parties or Others 
9.4.5. Public Interest or Exercise of Public Powers 
9.4.6. Legitimate Interests: Interest Weighting 
9.5. Individuals Rights 
9.5.1. Transparency and Information 
9.5.2. Access 
9.5.3. Rectification and Deletion (Right to Be Forgotten), Limitation and Portability 
9.5.4. Opposition and Automated Individual Decisions 
9.5.5. Limits to Rights 
9.6. Risks Analysis and Management of Personal Data Processing 
9.6.1. Identification of Risks and Threats to the Rights and Freedoms of Individuals 
9.6.2. Risk Assessment 
9.6.3. Risk Management Plans 
9.7. Techniques to Ensure Data Protection Regulations Compliance 
9.7.1. Identification of Proactive Accountability Measures 
9.7.2. Processing Activities Register 
9.7.3. Security Breach Management 
9.7.4. Codes of Conduct and Certifications 
9.8. Data Protection Impact Assessment (DPA or DPIA) 
9.8.1. Studying the Need for DPIA 
9.8.2. Assessment Methodology 
9.8.3. Risk and Threat Identification 
9.8.4. Prior Consultation with the Control Authority 
9.9. Information Security 
9.9.1. Security Regulatory Framework 
9.9.2. ICT Security Products Assessment and Certification 
9.9.3. STIC Products and Services Catalog (CPSTIC) 
9.10. Control Authorities: Violations and Penalties 
9.10.1. Violations 
9.10.2. Fines 
9.10.3. Penalty Procedure 
9.10.4. Control Authorities and Cooperation Mechanisms 
Module 10. Team Management in IT Projects 
10.1. Group Management 
10.1.1. Management Skills 
10.1.2. Human Capital Management and Managerial Functions 
10.1.3. Classification and Types of Management Skills 
10.1.4. Group Leadership Management in Companies 
10.2. Team Building 
10.2.1. Team Management 
10.2.2. Performance Evaluation 
10.2.3. Delegation and Empowerment 
10.2.4. Commitment Management 
10.3. Work Teams 
10.3.1. Culture: Mission, Vision, Values 
10.3.2. Planning and Strategy 
10.3.3. Organization and Monitoring 
10.3.4. Feedback and Feedforward 
10.3.5. Results Assessment 
10.4. Stages in Team Training 
10.4.1. Dependence Stage 
10.4.2. Counter-Dependence Stage 
10.4.3. Independence Stage 
10.4.4. Interdependence Stage 
10.5. Computer Projects Organization 
10.5.1. Company Planning 
10.5.2. Time Planning 
10.5.3. Resource Planning 
10.5.4. Costs Planning 
10.6. Talent Management in Companies 
10.6.1. Talent 
10.6.2. Talent Management 
10.6.3. Talent Dimensions 
10.6.4. Attracting Talent 
10.7. Company Communication 
10.7.1. Communication Process in Companies 
    10.7.1.1. Internal Relationships and Communication in Companies 
    10.7.1.2. Relation between Company Organization and Communication: Centralization or Decentralization 
    10.7.1.3. Internal and External Communication Strategy 
10.7.2. Interpersonal Relationships in Companies 
    10.7.2.1. Interpersonal Communication and Conflicts 
    10.7.2.2. Communication Filters and Barriers 
    10.7.2.3. Criticism and Active Listening 
    10.7.2.4. Active Listening Techniques 
10.8. Negotiation Techniques in Companies 
10.8.1. Negotiation at the Managerial Level in Technology Companies 
    10.8.1.1. Negotiation 
    10.8.1.2. Negotiation Styles 
    10.8.1.3. Negotiation Phases 
10.8.2.    Negotiation Techniques 
    10.8.2.1. Negotiation Strategies and Tactics 
    10.8.2.2. Negotiation Types 
10.8.3. The Negotiator 
    10.8.3.1. Negotiator Characteristics 
    10.8.3.2. Types of Negotiators 
    10.8.3.3. Psychology in Negotiation 
10.9. Coaching and Business Management 
10.9.1. Business Coaching 
10.9.2. Coaching Practice 
10.9.3. Coaching in Organizations 
10.10. Mentoring and Business Management 
10.10.1. Mentoring 
10.10.2. The Four Processes of a Mentoring Program 
    10.10.2.1. Processes 
    10.10.2.2. Mentors in Companies 
    10.10.2.3. Protégés in Technological Companies 
10.10.3. Benefits of Mentoring in Companies 
    10.10.3.1. Benefits for the Organization: Mentor and Mentored 
10.10.4. Differences between Mentoring and Coaching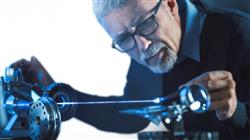 The objective of this program is to help you achieve your dream of leading great projects. Enroll and don't miss the opportunity to take a quality leap in your professional career"