Labor and Occupational Hazard Prevention Law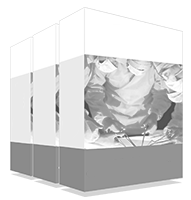 In a world where work environments are diverse and embody different types of risks that compromise the health of workers, it is vital for there to be a figure that guarantees the well-being of these people, whether physical or psychological. For this reason, TECH professionals have designed this very complete Postgraduate Certificate that aims to train professionals to understand the peculiarities of labor law and how to prevent occupational hazards as a means to preserve people's welfare. Thus, after completing this training action, the student will ensure that, in addition to being prepared to successfully enter the labor market, he/she will be fully capable of undertaking his/her own business project, being able to prevent the risks of his/her sector.
The world's largest school of business"
This course will be the ideal tool for the manager or professional, as it will allow him/her to understand the legal and juridical system that protects the worker against possible occupational hazards"
Why Study at TECH?
TECH is the world's largest 100% online business school. 
We are an elite school of business. With a model of maximum academic demand. A world-class centre for intensive managerial skills training.
Our value proposition is shaking the foundations of traditional business schools. We have the best academic resources, a teaching staff made up of the most outstanding practicing professionals and the most demanding methodology. And all at a disruptive price" 
TECH Technological University 
| | |
| --- | --- |
| | Innovation |
We offer you an online learning model that combines the latest educational technology with the most rigorous teaching methods. A unique method with the highest international recognition. 
"Microsoft Europe Success Story", for integrating the innovative, interactive multi-video system into our programs. In addition, our team received the "Entrepreneur Award" at the Expoelearning 2010 World Congress, the most important elearning event in Spanish-speaking countries.
| | |
| --- | --- |
| | The highest standards |
Our admissions criteria are not economic. You don't need 100,000 US$ to study with us. However, to become a TECH graduate, we will push your intelligence and problem-solving skills to the limit. Our academic standards are very high... 
95% of TECH students successfully complete their studies.
| | |
| --- | --- |
| | Networking |
We offer you an incomparable environment to exchange knowledge and for high quality networking. 
38.000 executives trained each year, 23 different nationalities.
| | |
| --- | --- |
| | Empowerment |
Grow hand in hand with the best, most prestigious and influential companies and professionals. We have developed strategic partnerships and a valuable network of contacts with major economic players both in Europe and America. 
+500 collaborative agreements with leading companies
| | |
| --- | --- |
| | Talent |
We offer you a space to exchange ideas, experiences and reflections among executives, professionals, entrepreneurs and opinion leaders.  
150.000 alumni, 400 E-seminares every year, 40 research 
groups
| | |
| --- | --- |
| | Multicultural Context  |
Share a unique experience with us. You will be studying in a multicultural context. In a program with a global vision. 
+ 35 nationalities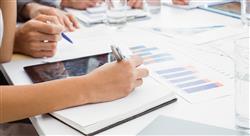 | | |
| --- | --- |
| | Learn with the best |
In the classroom, our teaching staff discuss how they have achieved success in their companies, working in a real, lively, and dynamic context. 
+3.000 professors, +20 nationalitie s, 53 % PhD holders who attended prestigious universities.
| | |
| --- | --- |
| | Analysis  |
But above all, we explore your critical side, your ability to question things, your problem-solving skills, as well as your interpersonal skills. 
| | |
| --- | --- |
| | Academic Excellence  |
We offer you the best online learning methodology. We combine the re-learning method (the most internationally recognized postgraduate learning methodology) with Harvard Business School's case studies A complex balance of traditional and state-of-the-art methods within the most demanding training framework.
| | |
| --- | --- |
| | Economy of Scale  |
We are the biggest. The TECH group has a portfolio of more than 1,500 postgraduate university courses. 
We are not the most expensive. We are the best. Because of our innovative methodology, because of our collaboration with Harvard Business School and because we have the best teaching staff" 
The Postgraduate Certificate in Labor and Occupational Hazard Prevention Law is a tailor-made program that is taught 100% online so that you can choose the time and place that best suits your availability, schedule, and interests, and with the most complete and updated contents on the educational market.  
A program that takes place over 6 weeks and is intended to be a unique and stimulating experience that lays the foundation for your professional success in the sector of hazard prevention in labor environments.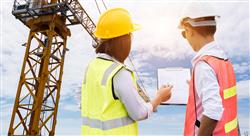 What you study is very important. The abilities and skills you acquire are fundamental. You won't find a more complete syllabus than this one. Trust TECH's endorsement"
Syllabus
The Postgraduate Certificate in Labor and Occupational Hazard Prevention Law of 
TECH Technological University is an intense program that prepares you to face challenges and business decisions both on a national and international level. 
The content of the Postgraduate Certificate in Labor and Occupational Hazard Prevention Law is designed to promote the development of managerial skills that enable more thorough decision-making in uncertain environments. 
Over the course of 150 hours, the student analyzes a plethora of practical cases through individual and team work. It is, therefore, an authentic immersion in real business situations.  
This Postgraduate Certificate in Labor and Occupational Hazard Prevention Law deals in depth with all the different departments of a company and is designed to train managers who understand strategic management from a strategic, international and innovative perspective. 
A plan designed for you, focused on improving your career and preparing you to achieve excellence in leadership and business management. A program that understands both yours and your company's needs through innovative content based on the latest trends, and supported by the best educational methodology and an exceptional faculty, which will provide you with the skills to solve critical situations, creatively and efficiently.  
This Postgraduate Certificate takes place over 6 weeks and is taught entirely online.
Módulo 1. The Right to Work and the Prevention of Occupational Hazards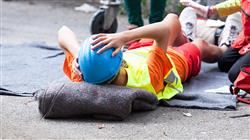 Where, when and how it is taught
This Postgraduate Certificate  takes place over 6 weeks. You can do it completely online, including attending our workshops and virtual conferences. 
Module 1. Labor and Occupational Hazard Prevention Law
1.1. Sources of Labor Law. The Identity of Labor Law  
1.1.1. Concept and List of Sources 
1.1.2. The Laws 
1.1.3. The Regulations  
1.1.4. Collective Bargaining Agreements  
1.2. Regulatory System of Labor Law 
1.2.1. Labour Laws  
1.2.2. Applying Labor Laws 
1.2.3. Enforcement Bodies    
1.3.    International and Community Laws  
1.3.1.    International Labor Laws  
1.3.2.    Principles of International Labor Law  
1.3.3.    The International Labor Organization  
1.3.4.    ILO Recommendations  
1.4.    Labor Relationships System 
1.4.1.    Basic Labor Relationships  
1.4.2.    Worker Representation in the Company  
1.4.3.    Social Security Relationships 
1.5.    The General Social Security System 

1.5.1.    Social Security Identity  
1.5.2.    The Spanish Social Security System  
1.5.3.    Duties and Responsibilities to Obtain Benefits  
1.6.    The Protective Action of Social Security  
1.6.1.    Occupational and Common Contingencies: Occupational Accident and Professional Disease  
1.6.2.    Benefits: Legal Regime  
1.6.3.    Health Care  
1.6.4.    Temporary Disability and Permanent Disability
1.7.    The Vicissitudes of the Labor Relationship  
1.7.1.    Introduction  
1.7.2.    Geographic Mobility  
1.7.3.    Functional Mobility  
1.7.4.    Leaves of Absence, Substitutions and Suspension of Employment Contracts  
1.8.    Termination of the Labor Relationship  
1.8.1.    Introduction  
1.8.2.    Ways of Terminating Labor Relationships  
1.8.3.    Effects of Terminating a Labor Relationship  
1.9.    Special Labor Relationships  
1.9.1.    Introduction  
1.9.2.    Special Working Relationships  
1.9.3.    Types of Special Working Relationships
1.10.    Labor Relations in Conflict  
1.10.1.    Introduction  
1.10.2.    Labor Disputes  
1.10.3.    Out-of-Court Dispute Resolution Procedures  
1.10.4.    Judicial Dispute Resolution Procedures 
The program is supplemented by
Business Development Project 
Leadership, teamwork and negotiation workshops  
Networking events  
Activities aimed at professional development and personal branding 
Practical seminars  
Conferences given by high-level companies  
Career coaching services  
Participation in work and research groups  
Entrepreneur Club of TECH Technological University 

A unique, key, and decisive training experience to boost your professional development and make the definitive leap"