Corporate Finance and M&A in Business Consulting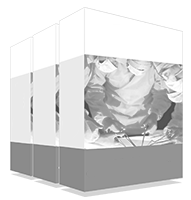 Corporate finance is one of the economic fields that has undergone the greatest transformation in recent years. The pandemic situation, the irruption of numerous technology companies, and other processes such as digitalization and changes in consumer habits have hindered operations such as corporate mergers. Thus, companies need specialists oriented towards these areas, which is why this program is a great opportunity for all those who wish to deepen their knowledge in this type of finance. In this way, and through a 100% online teaching methodology, students will increase their options to progress in this exciting professional field.
The world's largest school of business"
Training that will elevate your skills to the highest professional level, with up-to-date information on the latest business techniques and approaches"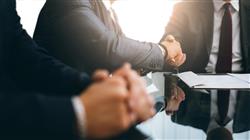 Why study at TECH?
TECH is the world's largest 100% online business school. It is an elite business school, with a model based on the highest academic standards. A world-class centre for intensive managerial skills training.   
TECH is a university at the forefront of technology, and puts all its resources at the student's disposal to help them achieve entrepreneurial success"     
At TECH Technological University
| | |
| --- | --- |
| | Innovation |
The university offers an online learning model that combines the latest educational technology with the most rigorous teaching methods. A unique method with the highest international recognition that will provide students with the keys to develop in a rapidly-evolving world, where innovation must be every entrepreneur's focus. 
"Microsoft Europe Success Story", for integrating the innovative, interactive multi-video system.  
| | |
| --- | --- |
| | The Highest Standards |
Admissions criteria at TECH are not economic. Students don't need to make a large investment to study at this university. However, in order to obtain a qualification from TECH, the student's intelligence and ability will be tested to their limits. The institution's academic standards are exceptionally high... 
95% of TECH students successfully complete their studies.
| | |
| --- | --- |
| | Networking |
Professionals from countries all over the world attend TECH, allowing students to establish a large network of contacts that may prove useful to them in the future.
100,000+ executives trained each year, 200+ different nationalities.
| | |
| --- | --- |
| | Empowerment |
Students will grow hand in hand with the best companies and highly regarded and influential professionals. TECH has developed strategic partnerships and a valuable network of contacts with major economic players in 7 continents.    
500+ collaborative agreements with leading companies.
| | |
| --- | --- |
| | Talent |
This program is a unique initiative to allow students to showcase their talent in the business world. An opportunity that will allow them to voice their concerns and share their business vision. 
After completing this program, TECH helps students show the world their talent. 
Show the world your talent after completing this program. 
| | |
| --- | --- |
| | Multicultural Context |
While studying at TECH, students will enjoy a unique experience. Study in a multicultural context. In a program with a global vision, through which students can learn about the operating methods in different parts of the world, and gather the latest information that best adapts to their business idea. 
TECH students represent more than 200 different nationalities.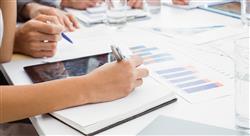 | | |
| --- | --- |
| | Learn with the best |
In the classroom, TECH's teaching staff discuss how they have achieved success in their companies, working in a real, lively, and dynamic context. Teachers who are fully committed to offering a quality specialization that will allow students to advance in their career and stand out in the business world. 
Teachers representing 20 different nationalities. 
TECH strives for excellence and, to this end, boasts a series of characteristics that make this university unique: 
| | |
| --- | --- |
| | Analysis  |
TECH explores the student's critical side, their ability to question things, their problem-solving skills, as well as their interpersonal skills.    
| | |
| --- | --- |
| | Academic Excellence |
TECH offers students the best online learning methodology. The university combines the Re-learning methodology (the most internationally recognized postgraduate learning methodology) with Harvard Business School case studies. A complex balance of traditional and state-of-the-art methods, within the most demanding academic framework.      
| | |
| --- | --- |
| | Economy of Scale |
TECH is the world's largest online university. It currently boasts a portfolio of more than 10,000 university postgraduate programs. And in today's new economy, volume + technology = a ground-breaking price. This way, TECH ensures that studying is not as expensive for students as it would be at another university.   
At TECH you will have access to Harvard Business School case studies" 
This Postgraduate Certificate in Corporate Finance and M&A in Business Consulting is structured in 1 specialized module, subdivided by 10 topics with which the student will delve into issues such as company valuation, financing decisions, debt refinancing, capital markets or Venture Capital. All this, based on an online teaching methodology that will be adapted to the personal circumstances of the professional. 
This content will make you a great specialist in corporate mergers and acquisitions"  
Syllabus
Mergers and acquisitions are the order of the day. Some companies grow and see the opportunity to acquire organizations, either rival corporations or those in complementary sectors. Other companies are attempting mergers to avoid compromising their structure. Thus, it was a time of economic upheaval. 
For this reason, one of the most sought-after professionals is the business consultant specialized in corporate finance and M&A. This professional profile provides solutions to the problems arising in these complex processes. However, the current situation makes it necessary to keep up to date in many areas: applicable regulations, business valuation and obtaining financing. 
This Postgraduate Certificate brings students closer to the latest developments in these processes, since it will allow them to delve into issues such as financial analysis, investment projects, asset valuation methods or equity markets. 
Thus, this program provides a complete overview of this type of finance and will turn the student into a true specialist in this type of operations. 
This Postgraduate Certificate takes place over 6 weeks and consists of 1 module: 
Module 1. Corporate Finance y M&A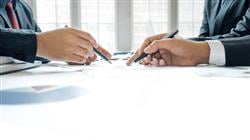 Where, When and How is it Taught?
TECH offers the possibility of developing this Professional Certificate in Corporate Finance y M&A in Business Consulting fully online. During the 6 weeks of the specialization, the student will be able to access all the contents of this program at any time, which will allow the student to self-manage his or her study time. 
Module 1. Corporate Finance y M&A
1.1. Corporate Finance
1.1.1. Financial Analysis. NOF, WC, Operating, financial and profitability ratios
1.1.2. Sustainable growth or without extra funding
1.1.3. Du-pont or ROE analysis
1.2. The value of money over time
1.2.1. The value of money over time
1.2.2. Types of Cash flow
1.2.3. Discount rates and profitability
1.2.4. Discounted cash flows
1.3. Valuation of companies and investment projects
1.3.1. Company valuation
1.3.2. Investment project analysis and valuation tools: NPV, IRR and Payback
1.3.3. Equity valuation methods
1.3.4. Valuation by multipliers
1.3.5. Valuation by DCF
1.3.6. Advanced aspects and singularities in the valuation
1.4. Financing decisions
1.4.1. Cost and effects of the Debt
1.4.2. How much debt to ask for
1.4.3. Type of debt
1.4.4. Bank financing instruments
1.5. Alternatives to bank financing
1.5.1. The importance of diversification
1.5.2. MARF
1.5.3. Direct Lending
1.5.4. Participative financing
1.5.5. IPO and BME Growth
1.6. Debt refinancing
1.6.1. Refinancing process
1.6.2. IBR
1.6.3. Refinancing agreement
1.6.4. Judicial approval
1.7. Capital markets
1.7.1. Equity markets
1.7.2. Syndicated loan market
1.7.3. Bond markets
1.7.4. Hybrid capital markets
1.7.5. Foreign Exchange Markets
1.7.6. Derivative products
1.7.7. Project Finance
1.8. Mergers and acquisitions (M&A)
1.8.1. Main reasons for mergers and acquisitions
1.8.2. What is an M&A process like?
1.8.3. Financing structures in the M&A process
1.9. Financial Due Diligence
1.9.1. Fundamentals of Financial DD
1.9.2. P&L Review
1.9.3. Balance Sheet Review
1.9.4. Cash Flows Review
1.9.5. Relevant aspects in the process
1.10. Private Equity y Venture Capital
1.10.1. PE investment typologies
1.10.2. Instrumentation and financing of PE operations
1.10.3. Compensation mechanisms for the management team and Equity structuring
A unique, key, and decisive educational experience to boost your professional development and make the definitive leap"