Direct and Reverse Consecutive Interpreting (Spanish-English)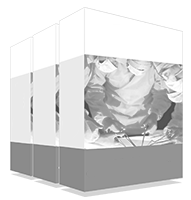 Active listening, analysis and reproduction, in addition to passive language comprehension, are the skills required of a direct and inverse consecutive interpreter. The interpreter does not listen in order to respond or participate in the conversation, but to be able to remember and accurately and faithfully reproduce in another language what the speaker has said. Thus, this 100% online course has been designed for professional interpreters to acquire the theoretical and practical foundations of consecutive interpreting as a modality, achieving the necessary public speaking skills and mastering the techniques in Spanish and English. All of this will be achieved by having access to a rich and updated content, which you can refer to at your own discretion.
completion date
11/13/2022
The world's largest faculty of philosophy"
Interpret formal conversations between two or three interlocutors in different contexts and with different varieties of Spanish and English, while maintaining quality standards"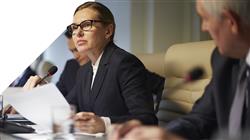 Being an interpreter is not just about speaking more than one language, it is much more than that. Professionals require a different set of skills, such as the ability to access short-term memory, to understand one's own notes and to communicate in an engaging way. All of this, while being able to manage stress and taking good care of one's voice. This course seeks to perfect and apply the skills necessary perform well in the two main phases involved in the interpreting process: active listening and expression. 
To this end, this program analyzes the professional environment of consecutive interpreting, including the respective needs and demands in today's job market. Namely, the program compiles techniques for analysis, comprehension, synthesis of meaning, memory and concentration, management of emotions and body language, as well as expression in the target language. This is followed by practical pre-interpreting exercises for consecutive interpreting and interpreting practice with and without note-taking. 
It is, therefore, a Postgraduate Certificate that is fully compatible with other occupations, personal or academic, as it has the advantage of being 100% online.  Thus, graduates will be able to decide from where to study and at what time to do so, flexibly self-directing their study time. 
TECH presents a complete and practical Postgraduate Certificate that will allow you to learn everything you need to efficiently perform you work in a real and direct way" 
This Postgraduate Certificate in Direct and Reverse Consecutive Interpreting (Spanish-English) contains the most complete and up-to-date academic program on the market. Its most notable features are:  
Practical cases presented by experts in translation and interpreting 
The graphic, schematic, and eminently practical contents with which they are created, provide exhaustive and practical information on the disciplines that are essential for professional practice 
Practical exercises where self-assessment can be used to improve learning 
Its special emphasis on innovative methodologies  
Theoretical lessons, questions to the expert, debate forums on controversial topics, and individual reflection assignments 
Content that is accessible from any fixed or portable device with an Internet connection 
As you develop your skills in distance interpreting as applied to consecutive interpreting, you will be able to interpret in videoconferences or telephone calls"
The program's teaching staff includes professionals from the sector who contribute their work experience to this training program, as well as renowned specialists from leading societies and prestigious universities.
The multimedia content, developed with the latest educational technology, will provide the professional with situated and contextual learning, i.e., a simulated environment that will provide immersive training programmed to train in real situations.
This program is designed around Problem Based Learning, whereby the professional must try to solve the different professional practice situations that arise during the academic year. For this purpose, the student will be assisted by an innovative interactive video system created by renowned and experienced experts.
Gain a deep understanding of the relevance of short- and long-term memory by performing specific tasks"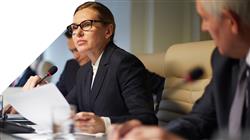 Study your own way, organizing your time and effort as you see fit and with the support of the best quality teaching systems and programs on the market"
This program gathers the best content regarding the analysis of general and specialized speeches in Direct and Inverse Consecutive Interpretation. Graduates will go through the techniques for this specialty, focusing on analysis, compression, synthesis of meaning, memory and concentration. All this while taking into account emotions and body language management to express oneself in the target language. Practical pre-interpretation exercises for consecutive interpreting are also covered, with notetaking, rephrasing and long-term memory reinforcement.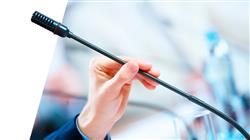 Acquire knowledge of the analysis of general and specialized speeches, observing form, substance and terminology" 
Module 1. Language B Consecutive Interpreting (English)  
1.1.    Speech Analysis: General and Specialized 
1.1.1.    Form 
1.1.2.    Background  
1.1.3.    Terminology 
1.2.    Consecutive Interpreting: Labor Market  
1.2.1.    Consecutive Interpreting: Professional Environment 
1.2.2.    Requirements and Demands in Today's Labor Market 
1.2.3.    Consecutive Interpreting: Skills 
1.3.    Consecutive Interpretation: Techniques 
1.3.1.    Analysis, Comprehension and Meaning Synthesis Techniques 
1.3.2.    Memory and Concentration Techniques 
1.3.3.    Emotions Management and Body Language Techniques 
1.3.4.    Target Language Expression Techniques 
1.4.    Memory 
1.4.1.    General Relevance  
1.4.2.    Short-Term Memory 
1.4.3.    Long-Term Memory 
1.4.4.    Specific Tasks 
1.5.    Note-Taking in Consecutive Interpreting     
1.5.1.    Initial and General Guidelines 
1.5.2.    Features and Function 
1.5.3.    Specific Tasks 
1.6.    Documentation 
1.6.1.    Relevance  
1.6.2.    Description of the Process  
1.6.3.    Specific Tasks 
1.7.    Consecutive Interpreting: Distance Interpreting 
1.7.1.    Introduction 
1.7.2.    Video Conferences 
1.7.3.    Telephone Interpreting 
1.8.    Consecutive Interpretation: Practical Pre-Interpreting Exercises 
1.8.1.    Note-Taking 
1.8.2.    Reformulation  
1.8.3.    Long-Term Memory Reinforcement 
1.9.    Virtual Practices in Interpreting  
1.9.1.    General Guidelines 
1.9.2.    Specific Tasks 
1.9.3.    Final Reflections 
1.10.    Interpreting with / without Notetaking 
1.10.1.    Preparation  
1.10.2.    Interpreting without Notetaking 
1.10.3.    Interpreting with Notetaking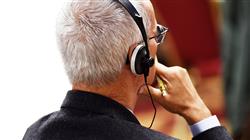 This course seeks to perfect and apply the skills necessary to perform well in the two main phases involved in the interpreting process: Active listening and expression"