Energy Auditing and Certification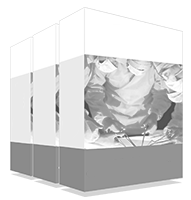 It is impossible to improve what is not known, so conducting an energy audit is the first step to achieve energy savings in building construction and improve towards a clear goal of sustainability. And it is even more relevant when the use of the building is intensive, such as in tertiary buildings. This program aims to allow students to perform their work as auditors with quality and rigor.
completion date
05/21/2023
The world's largest faculty of engineering"
Energy audits allow citizens and companies to achieve economic benefits by saving costs" 
The Postgraduate Certificate in Energy Auditing and Certification addresses the complete range of issues involved in this field, both in the residential and tertiary sectors. Its study has a clear advantage over other programs that focus on specific blocks, which prevents the student from knowing the interrelationship with other areas included in the multidisciplinary field of energy efficiency and sustainability in the construction of buildings.
This program will delve into the distinction between energy diagnosis and energy audit for the provision of a contract through an Energy Service Company (ESCO). The competences of the energy auditors will be defined, as well as their attributes, knowledge and skills, informing the different types of accreditations that exist, and the elaboration of an energy audit for buildings according to the EN 16247-2 Standard will be discussed, working on all the phases established by the same. Additionally, the characteristics of the most common measuring instruments used in the performance of an energy audit will be analyzed.
Within the provision of energy services, we will detail the structure it should have in accordance with EN 15900, breaking down the five types of services such as: energy management, maintenance, total guarantee, improvement and renovation of facilities, and investments and renewable energies, which can be offered individually or in combination.
The student, after passing the assessments of this program, will be able to recognize the type of work to be developed according to the objectives set by the client, perform an energy audit in the building according to EN 16247-2, analyze the provision of energy services and perform the energy certification of the building.
Additionally, as this is a 100% online Postgraduate Certificate, the students are not constrained by fixed timetables or the need to move to another physical location, but can access the contents at any time of the day, balancing their professional or personal life with their academic life.
Do not miss the opportunity to take with us this Postgraduate Certificate in Energy Auditing and Certification. It's the perfect opportunity to advance your career" 
This Postgraduate Certificate in Energy Auditing and Certification contains the most complete and up-to-date educational program in the market. The most important features include: 
The development of practical cases presented by experts in Energy Auditing and Certification
The graphic, schematic, and practical contents with which they are created provide scientific and practical information on the disciplines that are essential for professional development
Practical exercises where the self-assessment process can be carried out to improve learning 
Special emphasis on innovative methodologies in Energy Auditing and Certification
Theoretical lessons, questions to the expert, debate forums on controversial topics, and individual reflection work
Content that is accessible from any fixed or portable device with an Internet connection 
This Postgraduate Certificate is the best investment you can make when selecting a refresher program to update your knowledge in Energy Auditing and Certification" 
Its teaching staff includes professionals belonging to the field of construction, who bring to this program the experience of their work, as well as recognized specialists from leading companies and prestigious universities. 
The multimedia content, developed with the latest educational technology, will provide the professional with situated and contextual learning, i.e., a simulated environment that will provide immersive training programmed to train in real situations. 
This program is designed around Problem-Based Learning, whereby the professional must try to solve the different professional practice situations that arise throughout the program. For this purpose, the professional will be assisted by an innovative interactive video system created by renowned and experienced experts in Energy Auditing and Certification.
This program comes with the best educational material, providing you with a contextual approach that will facilitate your learning"
This 100% online Postgraduate Certificate will allow you to balance your studies with your professional work while increasing your knowledge in this field"
The structure of the contents has been designed by the best professionals in the field of sustainability and energy-saving in building construction, with extensive experience and recognized prestige in the profession.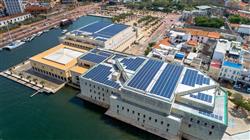 We have the most complete and up-to-date program on the market. We strive for excellence and for you to achieve it too"
Module 1. Energy Audits and Certification 
1.1. Energy Audits 
1.1.1. Energy Diagnostics 
1.1.2. Energy Audits 
1.1.3. ESE Energy Audits 
1.2. Competencies of an Energy Auditor 
1.2.1. Personal Attributes 
1.2.2. Knowledge and Skills 
1.2.3. Skill Acquisition, Maintenance and Improvement 
1.2.4. Certifications 
1.2.5. List of Energy Service Providers 
1.3. Energy Audits in Building Construction: UNE-EN 16247-2 
1.3.1. Preliminary Contact 
1.3.2. Field Work 
1.3.3. Analysis 
1.3.4. Report 
1.3.5. Final Presentation 
1.4. Auditing Measurement Tools 
1.4.1. Network Analyzer and Clamp Ammeters 
1.4.2. Luxmeter 
1.4.3. Thermohygrometer 
1.4.4. Anemometer 
1.4.5. Combustion Analyser 
1.4.6. Thermographic Camera 
1.4.7. Transmittance Meter 
1.5. Investment Analysis 
1.5.1. Preliminary Considerations 
1.5.2. Noise Assessment Criteria 
1.5.3. Cost Study 
1.5.4. Grants and Subsidies 
1.5.5. Recovery Period 
1.5.6. Optimal Profitability Level 
1.6. Managing Contracts with Energy Services Companies 
1.6.1. Energy Efficiency Services: UNE-EN 15900 
1.6.2. First Service: Energy Management 
1.6.3. Second Service: Maintenance 
1.6.4. Third Service: Total Guarantee 
1.6.5. Fourth Service: Facility Improvement and Renovation 
1.6.6. Fifth Service: Savings and Renewable Energy Investments 
1.7. Certification Programs: HULC 
1.7.1. HULC Program 
1.7.2. Data Prior to Calculation 
1.7.3. Practical Case Example: Residential Case 
1.7.4. Practical Case Example: Small Tertiary Case 
1.7.5. Practical Case Example: Large Tertiary 
1.8. Certification Programs: CE3X, 
1.8.1. CE3X Program 
1.8.2. Data Prior to Calculation 
1.8.3. Practical Case Example: Residential Case 
1.8.4. Practical Case Example: Small Tertiary Case 
1.8.5. Practical Case Example: Large Tertiary 
1.9. Certification Programs: CERMA 
1.9.1. CERMA Program 
1.9.2. Data Prior to Calculation 
1.9.3. Practical Case Example: New Construction 
1.9.4. Practical Case Example: Existing Buildings
1.10. Certification Programs: Others 
1.10.1. Variety in Energy Calculation Programs Use 
1.10.2. Other Certification Programs 
This program will allow you to advance in your career comfortably"