Electric Power Transmission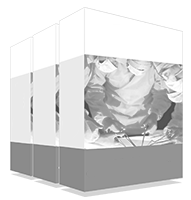 This Postgraduate Certificate will cover in depth the Electric Power Transmission and the infrastructure used for it, namely High Voltage Lines. There will be a practical training, which will allow you to better acquire this knowledge, but without forgetting an interesting technical-economic aspect closely related to the business of the electricity market. It is a specialization that will enable the professional to carry out their daily work with rigor.  
completion date
05/21/2023
The world's largest faculty of engineering"
Engineering professionals must continue their training during their career to adapt to new developments in the field" 
In this course we will cover in depth the Electric Power Transmission and the infrastructure used for it, namely High Voltage Lines.  
The first step is to introduce the student to legislative framework that affects High Voltage Lines, focusing rigorously on the Easements and Safety Distances to private properties or other types of infrastructures. In some Autonomous Communities, special attention is paid to the Protection of Avifauna, so it is necessary to define the necessary material and install it without failing to comply with these requirements. This is of vital importance, as it , may cause the corresponding local authorities to stop the work or not to authorize its Start-up.  
Likewise, it is important for professionals to know the composition of a High Voltage Lines, the characteristics and performance that the associated wiring must have; the location and dimensions of the supports and the corresponding foundations; the protections that it must have for potential ground deviations, and lightning protections for potential atmospheric discharges.
We will deal with the existing technologies in the assembly of High Voltage Lines in all its aspects: conduits, transmission towers, splices, connections, lightning conductors and the different variants in the grounding systems.  
We will learn everything related to supporting calculations, both electrical and mechanical, and their correct processing from the data collection phase.  
We will break down the construction phase of High Voltage Lines in its overhead and subterranean forms. The coordination of the Civil Works, the Reinforcement, the Wiring, the Lifting of the Transmission Towers... as well as the Tests and Practical exmans that are associated with all of them.  
Due to the large amount of machinery and workers that are necessary in the construction of High Voltage Lines, an in-depth study of the associated Occupational Risks will be carried out.  
Finally, we will learn how to interpret and select the characteristics of overhead lines according to specific needs together with the interpretation of the conductor and wiring tables. This will allow us to analyze projects and preliminary projects in order to be able to accurately break down and undertake the bidding process for the construction of High Voltage Lines.  
Do not miss the opportunity to complete with us this Postgraduate Certificate in Electrical Power Transmission It's the perfect opportunity to advance your career"  
This  Postgraduate Certificate in Electric Power Transmission contains the most complete and up-to-date educational program on the market. The most important features of the program include:  
The development of case studies presented by experts in Computing Engineering  
The graphic, schematic, and eminently practical contents with which they are created, provide scientific and practical information on the disciplines that are essential for professional practice. 
Practical exercises where the self-assessment process can be carried out to improve learning 
Special emphasis on innovative methodologies in Electric Power Transmission 
Theoretical lessons, questions to the expert, debate forums on controversial topics, and individual reflection assignments 
Access to content from any fixed or portable device with an Internet connection. 
This course is the best investment you can make in selecting a refresher program to bring your knowledge of Electric Power Transmission up to date"
The teaching staff includes professionals from the engineering sector, who bring their experience to this training program, as well as renowned specialists from leading societies and prestigious universities.  
The multimedia content, developed with the latest educational technology, will provide the professional with situated and contextual learning, i.e., a simulated environment that will provide immersive training programmed to train in real situations.  
This program is designed around Problem Based Learning, whereby the professional must try to solve the different professional practice situations that arise during the academic year. For this purpose, the professional will be assisted by an innovative Interactive Video System, developed by well-known experts in High Voltage Electric Infrastructures and Substations   
This training comes with the best didactic material, providing you with a contextual approach that will facilitate your learning"
This 100% online course will allow you to combine your studies with your professional work while expanding your knowledge in this field"
The structure of the contents has been designed by the best professionals in the electrical infrastructure sector, with extensive experience and recognized prestige in the profession 
We have the most complete and up-to-date academic program in the market. We strive for excellence and for you to achieve it too"  
Module 1. Electric Power Transmission.
1.1. High Voltage Lines
1.1.1. Applicable Legislation
1.1.2. Easements and Safety Distances
1.1.3. Bird and Fauna Protection
1.2. Composition of High Voltage Lines
1.2.1. Wiring and Conductors
1.2.2. Supports and Foundations
1.2.3. Grounding & Lightning Protection
1.3. Technology in High Voltage Lines
1.3.1. Pipelines and Transmission Towers
1.3.2. Accessories: Splices, Terminals and Lightning Arresters
1.3.3. Grounding Systems
1.4. Design and Electrical Calculations
1.4.1. Data Collection for Design
1.4.2. Electrical Calculations
1.5. Design and Mechanical Calculations
1.5.1. Data Collection for Design
1.5.2. Mechanical Calculations
1.6. Aerial Line Construction
1.6.1. Civil Works
1.6.2. Reinforcing and Hoisting of Towers
1.6.3. Laying and Stapling
1.7. Construction of Underground Lines
1.7.1. Civil Works
1.7.2. Laying
1.7.3. Tests and Trials
1.8. Occupational Risks in Aerial Line Construction
1.8.1. Safety in Relation to the Services Affected
1.8.2. Risk Analysis and Their Prevention
1.8.3. Preventative Organization
1.8.4. Document Requirements
1.9. High Voltage Overhead Line Study
1.9.1. Needs Assessment
1.9.2. Interpretation of Wiring and Conductor Tables
1.9.3. Data Processing
1.10. High Voltage Underground Line Study
1.10.1. Needs Assessment
1.10.2. Interpretation of Wiring and Conductor Tables
1.10.3. Data Processing 
This training will allow you to advance in your career comfortably"