Finances for Veterinary Center Management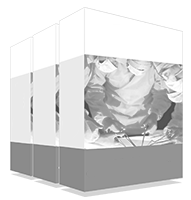 The management of finances is an essential task to be carried out by the manager or director of the veterinary centers, since a mistake in this task can jeopardize the success of the company. In this program, TECH gives professionals the opportunity to learn in depth how financial plans should be carried out in order to achieve professional success.
The world's largest faculty of veterinary medicine"
We offer you the most comprehensive training on the market to bring the business management side of your veterinary center to the same level as the clinical and sanitary practice, offering your clients the highest quality in both services"
In any veterinary center, however small it may be, there are movements of financial figures, and also of other kinds, such as number of patients, visits, clients, etc. It is essential to manage and control all these aspects at all times, since the quality and timing of business decisions depend on it. In other words, the success and survival of the business depends on it.
The manager or director of the veterinary center has to correctly interpret the numerical data, trends and results. To this end, this program will work with a tool known as the financial scorecard.
Thus, specialized knowledge is developed in the use of this tool in its version adapted to veterinary centers. This tool provides valuable information about the company's productivity, in such a way that each of the indicators provides information about a specific situation related to the business activity. The director or manager of the veterinary company will be able to interpret them as a whole in order to make the best decision at all times.
The data provided by these indicators are called Key Performance Indicators or KPIs. One of the most creative and perhaps most complex tasks of the manager is to select those KPIs that will best help them to interpret the current situation of their company.
In addition, the most important financial concepts for a veterinary center, whether it is a small practice or a large hospital, are developed in this course, reinforced with practical examples for their understanding. In this way, a systematic work methodology will be developed to be implemented in the real business activity, in such a way that the manager will be able to make the most suitable business decisions at any given moment.
At present, one of the main problems affecting continuing postgraduate specialization is its compatibility with work and personal life. Current professional demands make it difficult to achieve quality, specialized training in person, so the online format will allow students to combine this specialized training with their daily professional practice, without losing their connection to their training and specialization.
The managers of veterinary centers must have extensive skills in the financial management of the company"
This Postgraduate Certificate in Finances for Veterinary Center Management contains the most complete and up to date educational program on the market. The most important features include:
The development of case studies presented by experts in veterinary centers
The graphic, schematic, and practical contents with which they are created, provide scientific and practical information on the disciplines that are essential for professional development
Latest innovations in financial management in veterinary centers
Practical exercises where the self-assessment process can be carried out to improve learning
Special emphasis on innovative methodologies for financial management in veterinary centers
Theoretical lessons, questions to the expert, debate forums on controversial topics, and individual reflection work.
Content that is accessible from any fixed or portable device with an Internet connection.
Immerse yourself in this high quality educational training, which will enable you to face the future challenges within the management of veterinary centers"
Its teaching staff includes professionals belonging to the field of management and adminnistration of veterinary centers, who bring to this training the experience of their work, as well as renowned specialists from reference societies and prestigious universities.
Its multimedia content, developed with the latest educational technology, will enable the professional to contextual and situated learning, i.e. a simulated environment that will provide immersive learning immersive learning programmed to train in real situations.
This program is designed around Problem-Based Learning, whereby the professional must try to solve the different professional practice situations that arise throughout the program. For this purpose, the professional will be assisted by an innovative system of interactive videos made by renowned and experienced experts in Finances for Veterinary Center Management.
This program has the best didactic material, which will enable a contextual study that will facilitate your learning"
This 100% online Postgraduate Certificate will allow you to combine your studies with your professional work while increasing your knowledge in this field"
The structure of the contents has been designed by the best professionals in the Veterinary Center Management and Administration sector, with extensive experience and recognized prestige in the profession, backed by the volume of cases reviewed and studied, and with a broad command of new technologies.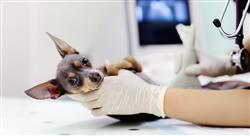 We have the most complete and up-to-date academic program in the market. We strive for excellence and for you to achieve it too" 
Module 1. Finance Applied to Veterinary Centers
1.1. Expenses and Income at a Veterinary Center
1.1.1. Fixed Costs
1.1.2. Variable Costs
1.1.3. Direct Costs
1.1.4. Indirect Costs
1.1.5. Income from Services
1.1.6. Revenues from Product Sales
1.1.7. Gross Margins
1.1.8. Net Profit Margin
1.1.9. Purchase Margin
1.1.10. Margin on Sales
1.2. The Income Statement of a Veterinary Center
1.2.1. EBITDA
1.2.2. EBIT or BAII
1.2.3. Profitability
1.2.4. Productivity
1.2.5. Net Income
1.3. Warehouse Stock Management in a Veterinary Center
1.3.1. Cost of Sales
1.3.2. Characteristics of a Stock Management System
1.3.3. Procurement and Stock Control
1.3.4. Stock Alert Point
1.3.5. Safety Stock
1.3.6. Ordering Point
1.3.7. Stock Rotation
1.4. Sales Ratios in a Veterinary Center. The Break-Even Point
1.4.1. Main Practical Key Figures in a Veterinary Center
1.4.1.1. Transaction Frequency
1.4.1.2. Average Transaction Amount
1.4.1.3. Average Spending per Customer
1.4.1.4. Number of Daily Transactions
1.4.1.5. Number of Transactions per Year
1.4.2. Break-even Point Concept
1.4.3. Prospective Break-even Calculation
1.4.4. Retrospective Break-even Calculation
1.5. Analysis of the Cost of Services in a Veterinary Center. Technological Investments
1.5.1. Fundamentals of Cost Analysis in Veterinary Centers
1.5.1.1. Veterinary Practice Cost Analysis
1.5.1.2. Cost Analysis of other Professional Services
1.5.2. Calculating the Profitability of a Technology Investment
1.6. Treasury Control and Budget Management in Veterinary Centers
1.6.1. Basics of Treasury Control
1.6.2. Treasury Control Tools
1.6.3. Fundamentals of Budget Management
1.6.4. Budget Management Tools
1.7. Economic Valuation of a Veterinary Center
1.7.1. Fundamentals for the Economic Valuation of a Veterinary Center
1.7.2. Methodology for the Valuation of a Veterinary Center
1.7.3. The Goodwill
1.8. Key Management Indicators in Veterinary Centers
1.8.1. Concepts
1.8.2. Basic Information
1.8.3. Most Frequent Indicators in Veterinary Centers
1.8.4. Basic Human Resources Indicators
1.8.5. Basic Indicators of Customer Service Quality
1.8.6. Selection of Key Management Indicators
1.9. The Financial Scorecard Applied to Veterinary Centers
1.9.1. Financial Scorecard Fundamentals
1.9.2. Trend Analysis and Comparisons between Periods
1.9.3. Control Panel Operation
1.9.4. Interpretation of Scorecard Results
1.10. The Balance Sheet of a Veterinary Center
1.10.1. Concept
1.10.2. Structure of a Balance Sheet
1.10.3. Structure of the Balance Sheet
1.10.4. Asset Valuation
1.10.5. Balance Sheet and Income Statement Diagnosis
1.10.6. Balance Sheet Analysis
1.10.7. Study of the Most Interesting Ratios of a Balance Sheet
1.10.8. Dynamic Equity Analysis
1.10.9. Income Statement Analysis
1.10.10. Income Statement Indicators
This program will allow you to advance in your career in a seamless way"