Professional Master's Degree
Sports Injury Prevention and Readaptation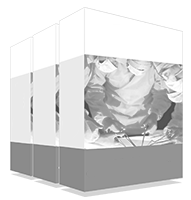 The figure of the personal trainer is part of a booming profession, which is growing due to the large number of people who have integrated sport into their daily lives, elite athletes who need qualified professionals to advise them in their training, and sedentary people who need the help of personal trainers to improve their physique and, above all, their health. In this program we give you the keys to learn how to guide each person in their training, regardless of their circumstances, but with special emphasis on sports rehabilitation, functional recovery and injury prevention.
Endorsed by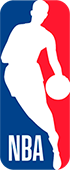 completion date
03/19/2024
The world's largest faculty of sports science"
Each person has different physical characteristics, which means that specific training is needed to recover from injuries. Learn the best way to treat each injury with this comprehensive program"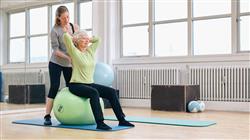 More and more people decide to hire a personal trainer to improve their physical condition, increase their sports performance or heal from certain injuries caused by regular physical exercise. All this makes it necessary to have trained professionals who are up to date with the latest technological developments that can apply these in their rehabilitation techniques and exercises. In this context arises this Professional Master's Degree in Sports Injury Prevention and Readaptation
This program is unique among those that exist in the field, as it is the first that integrates readaptation, rehabilitation, recovery and prevention, both for sports injuries and at a functional level. All this in a single Professional Master's Degree of the highest quality and created by professionals with great impact in this field.  
Likewise, this training program has a series of qualities that will give a boost in knowledge to future students. Thus, students will learn about nutritional aspects, such as the importance of the intake of phytochemicals and foods rich in them in the improvement of health, as well as in biological recovery and, above all, the importance of water and hydration as a fundamental part during the entire recovery process.  
On the other hand, the introduction of the pilates method with its different variants, both in readaptation and rehabilitation, is a novelty in terms of academic courses of this type. It also emphasizes preventive work and the essential role of the personal trainer in promoting and prescribing this type of treatment. Training in coaching and business strategies is also very important in order to guarantee the success of the professional business.  
The teaching team of this Professional Master's Degree in Sports Injury Prevention and Readaptation has carefully selected each of the topics of this program to offer the student a study opportunity as complete as possible and always linked to current events.
Thus, at TECH we have set out to create contents of the highest teaching and educational quality that will turn our students into successful professionals, following the highest quality standards in teaching at an international level. Therefore, we offer you this Professional Master's Degree with extensive content that will help you reach the elite of personal training. In addition, as it is an online Professional Master's Degree, the student is not bound by fixed schedules or the need to move to another physical location, rather, they can access the content at any time of the day, balancing their professional or personal life with their academic life. 
Immerse yourself in the study of this high-level Professional Master's Degree and improve your skills as a personal trainer"
This Professional Master's Degree in Sports Injury Prevention and Readaptation contains the most complete and up-to-date scientific program on the market. The most important features include:
The development of numerous case studies presented by specialists in personal training
The graphic, schematic and practical contents of the course are designed to provide all the essential information required for professional practice
It contains exercises where the self-assessment process can be carried out to improve learning
Algorithm-based interactive learning system for decision-making
Special emphasis on innovative methodologies in personal training
Theoretical lessons, questions to the expert, debate forums on controversial topics, and individual reflection assignments
Content that is accessible from any fixed or portable device with an Internet connection
This Professional Master's Degree is the best investment you can make when selecting a refresher program, for two reasons: in addition to updating your knowledge as a personal trainer, you will obtain a degree from TECH Technological University"
The teaching staff includes professionals from the field of sports science, who bring their experience to this training program, as well as renowned specialists from leading societies and prestigious universities.
The multimedia content, developed with the latest educational technology, will provide the professional with situated and contextual learning, i.e., a simulated environment that will provide immersive training that is programmed to train students in real situations.
This program is designed around Problem-Based Learning, whereby the physician must try to solve the different professional practice situations that arise throughout the program. For this purpose, the professional will be assisted by an innovative interactive video system developed by renowned and experienced experts in the prevention and rehabilitation of sports injuries.  
This Professional Master's Degree offers training in simulated environments, which provides an immersive learning experience designed to train for real-life situations"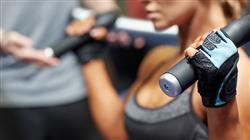 This 100% online Professional Master's Degree will allow you to combine your studies with your professional work while increasing your knowledge in this field.
The structure of the content has been designed by a team of professionals who understand about the implications of specialization in daily practice, are aware of the current relevance of quality specialization in the field of personal training, and who are committed to quality teaching through new educational technologies.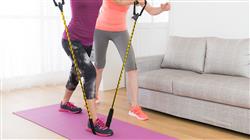 We have the most complete and up-to-date scientific program in the market. We want to provide you with the best specialization" 
Module 1. Personal Training
1.1. Personal Training
1.2. Flexibility Training
1.3. Endurance and Cardiorespiratory Training
1.4. Core Training
1.4.1. Core Musculature
1.4.2.  The Training of Stabilization Systems
1.4.3.  Core Science and Training
1.4.4.  Core Training Guidelines
1.4.5.  Core Training Program Design
1.5. Balance Training
1.6. Plyometric Training
1.6.1. Principles of Plyometric Training
1.6.2. Designing a Plyometric Training Program
1.7. Speed and Agility Training
1.8. Strength Training
1.9. Integrated Program Design for optimal performance
1.10. Exercise Modalities
Module 2. Preventive Work for Sports Practice
2.1.  Risk Factors in Sports
2.2. Working with Mat Exercises
2.3.  Reformer and Cadillac
2.4.  Wunda Chair
2.5. Active Global Stretching and Global Postural Re-education
2.6.  Fitball
2.7.  TRX
2.8.  Body Pump
2.9. Medicine Ball y Kettlebells
2.10.  Thera Band
2.10.1. Advantages and Properties
2.10.2. Individual Exercises
2.10.3. Exercises in Pairs
2.10.4. Respiratory Muscles
Module 3. Structure of the Locomotor System
3.1. Anatomical Position, Axes and Planes
3.2. Bone
3.3. Joints
3.3.1.  Etiology
3.3.2.  Synarthrosis
3.3.3.  Amphiarthrosis
3.3.4.  Diarthrosis
3.4. Cartilage
3.5. Tendons and Ligaments
3.6. Skeletal Muscle
3.7. Development of the Musculoskeletal System
3.8. Components of the Musculoskeletal System
3.9. Nervous Control of Skeletal Muscles
3.10.  Muscle Contraction
3.10.1. Functioning of Muscle Contraction
3.10.2.  Type of Muscle Contraction
3.10.3. Muscle Bioenergetics
Module 4. Fitness, Functional and Biomechanical Assessment
4.1. Anatomy and Kinesiology
4.2. Human Movement Science
4.3. Applied Biomechanics
4.4. Initial Customer Inquiry
4.5. Physical Fitness Testing Protocols and Standards
4.6. Functional Movement Assessment
4.6.1.  Motion Detection, Testing and Evaluation
4.6.2.  Functional Movement Screen (FMS)
4.6.3.  Selective Assessment of Functional Movement
4.6.4.  Specific Functional Performance Tests
4.7. Nutritional Assessment, Genetic Evaluation, Biochemistry and Quality of Life.
4.8. Biomechanics
4.8.1.  Biomechanical Fundamentals
4.8.2.  Biomechanics of Human Movement
4.8.3.  Muscular Control of Movement
4.8.4.  Biomechanics of Resistance Exercise
4.9. Evaluation of Physical Fitness
4.10.  Risk Detection and Stratification
Module 5. Frequent Injuries in Athletes
5.1. Shoulder Injuries in Sports
5.1.1.  Relevant Aspects of the Shoulder
5.1.2.  Injuries and Disorders Related to Acute and Chronic Shoulder Instability
5.1.3.  Clavicular Injuries
5.1.4. Nerve Injuries in the Shoulder Region
5.1.5.  Brachial Plexus Injuries
5.2. Upper Arm Injuries
5.3. Elbow Injuries in Sports
5.4. Forearm, Wrist and Hand Injuries in Sports
5.5. Head and Facial Injuries in Sports
5.6. Throat, Chest and Abdominal Injuries in Sports
5.7. Back/Spine Injuries in Sport
5.7.1.  Aspects Relevant to the Back and Spine
5.7.2. Diagnosis of Back Pain
5.7.3. Neck and cervical Injuries
5.7.4.  Injuries of the Thoracic and Lumbar Area
5.8. Hip Joint, Pelvic and Groin Injuries in Sports
5.9. Thigh, Knee and Leg Injuries in Sport
5.10. Ankle and Foot Injuries in Sport
Module 6. Exercise for the Readaptation of Sports Injuries
6.1. Physical Activity and Physical Exercise for Health Improvement
6.2. Classification and Selection Criteria for Exercises and Movements
6.3. Principles of Sports Training
6.3.1.  Biological Principles
6.3.1.1. Functional Unit
6.3.1.2. Multilaterality
6.3.1.3. Specificity
6.3.1.4. Overload
6.3.1.5. Supercompensation
6.3.1.6. Individualization
6.3.1.7. Continuity
6.3.1.8. Progression
6.3.2.  Pedagogical Principles
6.3.2.1. Transfer
6.3.2.2. Efficacy
6.3.2.3. Voluntary Stimulation
6.3.2.4. Accessibility
6.3.2.5. Periodization
6.4. Techniques Applied to the Treatment of Sports Injuries
6.5. Specific Action Protocols
6.6. Phases of the Process of Organic Recovery and Functional Recovery
6.7. Design of Preventive Exercises
6.8. Specific Physical Exercises by Muscle Groups
6.9. Proprioceptive Re-education
6.9.1. Bases of Proprioceptive and Kinesthetic Training
6.9.2.  Proprioceptive Consequences of Injury
6.9.3.  Development of Sport Proprioception
6.9.4.  Materials for Proprioception Work
6.9.5.  Phases of Proprioceptive Re-education
6.10.  Sports Practice and Activity During the Recovery Process
Module 7. Frequent Pathologies of the Locomotor System
7.1. Cervical Pain, Dorsalgia and Lumbalgia
7.2. Scoliosis
7.3. Herniated Disc
7.4. Shoulder Tendinitis
7.5. Epicondylitis
7.5.1. Epidemiology
7.5.2. Pathologic Anatomy/Pathogenesis
7.5.3. Clinical Symptoms
7.5.4. Diagnosis
7.5.5. Treatment
7.6. Hip Osteoarthritis
7.7. Gonarthrosis
7.8. Plantar Fascitis
7.8.1. Conceptualization
7.8.2. Risk Factors
7.8.3. Symptoms
7.8.4. Treatments
7.9. Hallux Valgus and Flat Feet
7.10.  Sprained Ankle
Module 8. Exercise for Functional Recovery
8.1. Functional Training and Advanced Rehabilitation
8.1.1.  Function and Functional Rehabilitation
8.1.2.  Proprioception, Receptors and Neuromuscular Control
8.1.3.  Central Nervous System: Integration of Motor Control
8.1.4.  Principles for the Prescription of Therapeutic Exercise
8.1.5. Restoration of Proprioception and Neuromuscular Control
8.1.6.  The 3-Phase Rehabilitation Model
8.2. The Science of Pilates for Rehabilitation
8.3. Principles of Pilates
8.4. Integration of Pilates in Rehabilitation
8.5. Methodology and Equipment Necessary for Effective Practice
8.6. Cervical and Thoracic Spine
8.7. The Lumbar Spine
8.8. Shoulder and Hip
8.9. Knee
8.10.  Foot and Ankle
Module 9. Nutrition for Functional Recovery and Rehabilitation
9.1.  Integral Nutrition as a Key Element in Injury Prevention and Recovery
9.2.  Carbohydrates
9.3.  Proteins
9.4.  Fats
9.4.1.  Saturation
9.4.2.  Unsaturated
9.4.2.1. Monounsaturated
9.4.2.2. Polyunsaturated
9.5.  Vitamins.
9.5.1.  Water Soluble
9.5.2.  Fat soluble
9.6.  Minerals
9.6.9.  Macrominerals.
9.6.2.  Microminerals.
9.7.  Fibre
9.8.  Water:
9.9.  Phytochemicals
9.9.1.  Phenols
9.9.2.  Tioles
9.9.3.  Terpenes
9.10.  Food Supplements for Prevention and Functional Recovery
Module 10. Coaching and Personal Trainer Business
10.1. The Beginning of the Personal Trainer
10.2. Coaching for the Personal Trainer
10.3. The Personal Trainer as an Exercise Promoter and the Effects on Health and Performance
10.3.1.  Basic Fundamentals of Physical Exercise
10.3.2.  Acute Exercise Responses
10.3.3.  Health Effects of Exercise
10.3.3.1. Resistance
10.3.3.2. Strength and Power
10.3.3.3. Balance
10.3.4.  Health Effects of Exercise
10.3.4.1. Physical Health
10.3.4.2. Mental Health
10.4. Need for Behavioral Changes
10.5. The Personal Trainer and the Relationship with the Client
10.6. Motivational Tools
10.6.1.  Appreciative Exploration
10.6.2.  Motivational Interview
10.6.3.  Building Positive Experiences
10.7. Psychology for the Personal Trainer
10.8. Personal Trainer's Career Path
10.9. Design and Maintenance and Material Installations
10.10.  Legal Aspects of Personal Training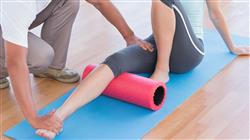 A unique, key, and decisive training experience to boost your professional development"