Neuroeducation, Motor Tasks and Brain Development in Sport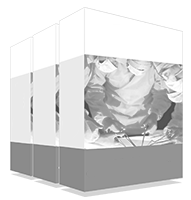 Physical Education acquires a dimension of extraordinary importance which transcends the also important motor skill development to access the use of movement as a tool for the development and improvement of cognitive functions.
Endorsed by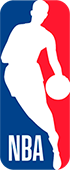 completion date
09/21/2023
The world's largest faculty of sports science"
Motor tasks as brain development promoters, from the advanced perspective of neurosciences as applied to teaching, all in a Postgraduate Diploma of high academic value"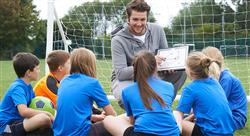 Science has advanced the study of the brain as a learning organ in order to help students develop their cognitive, intellectual and emotional potential to the fullest. Although current education aims to provide comprehensive education, it is still focused on cognitive aspects, with little development in terms of emotional ones; little to no management of one's own and others' emotions, insufficient self-motivation, self-control, and communication skills.
The present Postgraduate Diploma has the purpose of expanding the benefits that can be offered in the subject of physical education to students, from the perspective of sports performance, academic performance, and also in relation to personal development based on physical and emotional well-being. This is based on new knowledge of brain science to focus, in a practical way, on how to implement it in the environment of educational centers.
The prestigious professors of this program have drawn on their specialized and advanced knowledge based on experience and rigorous scientific criteria in the development of this highly scientifically and academically rigorous training.
All modules are accompanied by abundant iconography, with photos and videos by the authors, which are intended to illustrate, in a very practical, rigorous and useful way, advanced knowledge in neuroeducation and physical education for physical therapists. 
With this Postgraduate Diploma you will be able to train in the most specific areas of brain development linked to motor tasks, from the comfort of your own computer"
This Postgraduate Diploma in Neuroeducation, Motor Tasks and Brain Development in Sport contains the most complete and up-to-date educational program on the market. The most important features of the program include:  
Development of case studies presented by experts in Neuroeducation and Physical Education
Its graphic, schematic and eminently practical contents provide scientific and practical information on those disciplines that are essential for professional practice
It contains practical exercises where the self-evaluation process can be carried out to improve learning
With special emphasis on innovative methodologies in Neuroeducation and Physical Education
All of this will be complemented by theoretical lessons, questions to the expert, debate forums on controversial topics, and individual reflection assignments
Content that is accessible from any fixed or portable device with an Internet connection
Complementary content available in multimedia format
The syllabus has been chosen and developed by specialists belonging to leading societies and universities of proven prestige. With the highest quality in the education market"
It includes in its teaching staff professionals belonging to the field of Neuroeducation and Physical Education, who pour into this training the experience of their work, in addition to recognized specialists belonging to reference societies and prestigious universities.
Thanks to its multimedia content developed with the latest educational technology, it will allow the professional a situated and contextual learning, that is to say, a simulated environment that will provide an immersive learning programmed to train in real situations.
The design of this program is based on Problem-Based Learning, by means of which the educator must try to solve the different professional La practice situations that arise throughout the Posrgraduate Diploma. For this, the educator will be assisted by an innovative interactive video system, developed by recognized experts in the field of Neuroeducation and Physical Education with extensive teaching experience.   
Neurosciences at the service of quality education. Take the next step toward your professional future"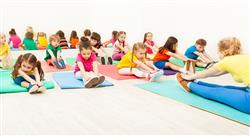 Specialized training that will give a fresh boost to your CV, putting you at the forefront of the profession"
The content structure has been created so that students can acquire all the necessary knowledge in the area of neurosciences as applied to Physical Education. Through a complete syllabus, the different areas of interest that the professional will need to master in the exercise of his profession will be developed.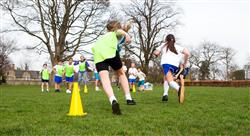 The world's largest Online University, with the most developed teaching software on the market today, at your fingertips"
Module 1. Basis of Neurosciences 
1.1. The Nervous System and Neurons
1.2. Basic Anatomy of Learning-Related Structures
1.3. Psychological Processes Related to Learning
1.4. The Main Brain Structures Related to Motor Skills
1.5. The Plastic Brain and Neuroplasticity
1.6. Epigenetics
1.7. Effects of the Environment on Brain Development
1.8. Changes in the Infant's Brain
1.9. Evolution of the Adolescent Brain
1.10. Adult Brain
Module 2. Physical Neuroeducation and Learning 
2.1. Body-Brain Language and Embodied Cognition
2.2. Mental Health and Exercise
2.3. Development of Cognitive Functions through Physical Exercise
2.4. Executive Attention and Exercise
2.5. Working Memory in Motor Action
2.6. Improvement of Cognitive Performance Derived from Motor Action
2.7. Academic Results and Their Relationship to Physical Exercise
2.8. Positive Influence of Motor Skills on Students with Learning Difficulties
2.9. Pleasure, a Fundamental Element in Physical Neuroeducation
2.10. General Recommendations for the Implementation of Didactic Proposals
Module 3. Motor Tasks that Have an Impact on Brain Development 
3.1. Body Wisdom
3.2. Aerobic Exercise
3.3. Anaerobic Exercise
3.4. Play
3.5. Muscular Strength
3.6. Coordination Activities
3.7. Relaxation and Meditation Activities
3.8. Expressive and Artistic Activities and Brain Development from a Social-economic Perspective
3.9. Natural Environment Activities and Brain Development
3.10. Global Proposals for Physical Neuroeducation
Module 4. Invisible Training in Brain Development 
4.1. Invisible Training Concept
4.2. The Role of Main Myokines in Relation to Exercise and Health
4.3. Nutrition
4.4. Relevance of Sleep in Learning
4.5. Active Breaks
4.6. Active Breaks
4.7. Preventing Harmful Habits
4.8. Body Posture from a Neuroscientific Perspective
4.9. Preventing Illness and Improving Quality of Life in Cardiovascular Risk Diseases (Obesity, Diabetes or  Metebolic Syndrome
4.10. Preventing Illness and Improving Quality of Life  from Physical Exercise at a Mental Level (Alzheimer's, Parkinson's, etc.)
4.11. Prevention and Amelioration of Carcinogenic Processes due to Motor Action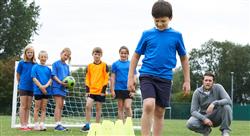 A unique, key and decisive training experience to boost your professional development"