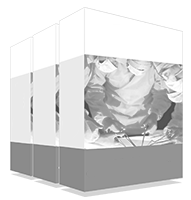 The business world is very competitive due to the high level of competition. Companies seek the best staff and today, in addition to a high level of specialization and experience in the sector, that implies having professionals with good English skills that enable them to communicate with all those involved in the company clearly and with no barriers. This TECH program will be a unique opportunity for students to improve their knowledge in Business English, achieving a level of the language sufficient for correctly handling business environments.
The world's largest school of languages"
With this program you will begin to use a wide range of business-related English vocabulary and you will strengthen the bases of your knowledge of the language"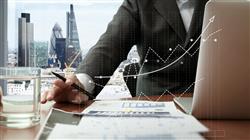 Speaking English opens many doors in a globalized work environment. An increasing number of companies have subsidiaries in different countries or, due to the sector in which they operate, a large number of foreign customers. To aid communication, employees must be proficient in English and be able to demonstrate this on a day-to-day basis in the workplace. This TECH Postgraduate Certificate meets the academic demand of business professionals who are seeking a higher qualification that allows them to hold conversations in English, both written and oral, with the confidence that they are using the appropriate concepts.
Additionally, the syllabus includes vocabulary specific to business English, covering fundamental issues on manufacturing, motivation and business values, marketing, job satisfaction and leadership. Undoubtedly, these issues may be essential in companies within different industries, and they will mark a before and after in the way of communicating at work.
What's more, this Postgraduate Certificate has the advantage of being offered in a 100% online format, thanks to which students will be able to access a virtual campus where they will find a multitude of didactic resources that will facilitate their learning. And, most importantly, you will be free to study at the time and place that suits you best, and be able to balance your study time with the rest of your daily responsibilities.
Business moves in a globalized environment, so learning English will help you to grow within the company"
This Postgraduate Certificate in Business English contains the most complete and up-to-date educational program. Its most notable features are:
Practical case studies presented by English teachers
The graphic, schematic, and practical contents with which they are created provide scientific and practical information on the disciplines that are essential for professional practice
Practical exercises where the self-assessment process can be carried out to improve learning
Special emphasis on innovative methodologies for teaching languages
Theoretical lessons, questions to the expert, debate forums on controversial topics, and individual reflection assignments
Access to content from any fixed or portable device with an Internet connection
TECH is the leading online university in Spanish and is committed to digital teaching as the main learning method"
Its teaching staff includes native English teachers, who bring to this program the experience of their work, as well as recognized specialists from leading societies and prestigious universities.
Its multimedia content, developed with the latest educational technology, will provide professionals with situated and contextualized learning, that is, a simulated environment that will provide immersive study set up to train them in real-life situations.
This program is designed around Problem-Based Learning, whereby the professional must try to solve the different professional practice situations that arise throughout the program. For this purpose, the student will be assisted by an innovative interactive video system created by renowned and experienced experts.
A program with multiple online and interactive resources to familiarize you with Business English"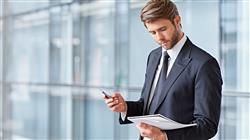 Knowing English will improve your employability in the business sector"
The syllabus of this TECH Postgraduate Certificate offers the most comprehensive information for students to improve their language skills with Business English, and has been structured to facilitate their learning. A curriculum that will enable them to handle the specific concepts of Business English, which will be useful in their daily work in international companies. Undoubtedly, an investment in the future for professionals seeking excellence.
A high-quality program to improve your English level"
Module 1. Business English
1.1. General Notions on Work Methods
1.2. Manufacturing and Types of Services
1.3. Overview of Business Success
1.4. General Information on Motivation and Business Values
1.5. The Importance of Job Satisfaction
1.6. General Information on Corporate Culture on Social Networks
1.7. Production, Distribution and Marketing
1.8. Crowdfunding
1.9. Boss vs. Leader
1.10. Leadership in the 21st Century
Learn English for the business world and communicate fluently in your company"