Professional Master's Degree
Family Therapy and Stress for Psychologists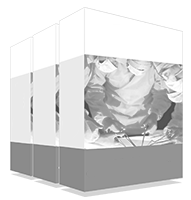 Family plays a decisive role in the socialization process of an individual and in the transmission of values, knowledge and beliefs. The modern family is still a living and essential entity which is in the center of our individual, professional and social concerns. It is an extremely important element in the development and maturation of each person. In this sense, the protective effect of family relationships has traditionally been highlighted in certain problematic situations as diverse as work problems, economic difficulties or the loss of loved ones.
The world's largest faculty of psychology"
This Professional Master's Degree is unique as it addresses those aspects that have received the most attention in the research carried out on the subject. To this end, we develop some questions regarding the relationship between external stress factors, family interaction and psychological problems in children and adolescents"
Gradually, family dynamics have been recognized to not only protect members against certain adversities or certain personal disorders, but it has also been noted that certain aspects of family functioning can help to improve inappropriate behavior (especially in children and adolescents). This not only applies in the family environment, but also in other areas and other disorders, as is the case of emotional or psychosomatic disorders. 
Researchers have hypothesized that the negative impact that certain external factors may have on the development of emotional and behavioral problems in children and adolescents is directly shaped by family structure and dynamics. In many cases, stress factors can modify the family environment to such an extent that they become dysfunctional. 
Economic status is one of the most frequently studied family pathologies. Different research has brought to light that economic stress has a negative influence on psychological well-being and family relationships. In addition, there has been an increase in the number of studies which show the influence of economic stress on children and adolescents is shaped by the type of relationship that exists between parents and children. However, the processes through which economic stress can generate emotional "distress" or negatively affect family relationships still haven't been adequately proved and clarified. One such attempt to clarify these processes is the theoretical model elaborated by Conger et al., which posits that economic stress experienced by parents exacerbates both disharmony and conflict between parents, as well as problems between parents and children over money-related issues. Specifically, they claim that economic stress among parents provokes high levels of irritability in the couple, alongside more stubborn attitudes in relation to money management which can, in turn, result in more general hostility towards their children. These hostile and coercive behavioral changes towards children can generate or increase any emotional and behavioral problems they may have.
Update your knowledge through the Professional Master's Degree program in Family Therapy and Stress for Psychologists"
This Professional Master's Degree in Family Therapy and Stress for Psychologists contains the most complete and updated program on the market. The most important features of the program include:
More than 75 clinical cases presented by psychology experts. The graphic, schematic, and eminently practical contents with which they are created provide scientific and practical information on the disciplines that are essential for professional practice
New diagnostic and therapeutic developments on evaluation, diagnosis and intervention of the biological and neurological processes which explain mental illnesses
It contains practical exercises where the self-evaluation process can be carried out to improve learning
An algorithm-based interactive learning system for decision-making in the clinical situations presented throughout the course
With special emphasis on evidence-based psychology and research methodologies in psychology
All this will be complemented by theoretical lessons, questions to the expert, debate forums on controversial topics, and individual reflection assignments
Content that is accessible from any fixed or portable device with an Internet connection
This Professional Master's Degree is the best investment you can make in the selection of an up-to-date program, for two reasons: in addition to updating your knowledge in Family Therapy and Stress for Psychologists, you will obtain a qualification with university curricular value"
The faculty includes professionals from the field of psychology, who bring their experience to this Professional Master's Degree program, as well as renowned specialists from leading scientific societies.
The multimedia content developed with the latest educational technology will provide the professional with situated and contextual learning, i.e., a simulated environment that will provide an immersive educational program to train in real situations.
This program is designed around Problem-Based Learning, whereby the psychologist must try to solve the different professional practice situations that arise during the course. For this purpose, the psychologist will be assisted by an innovative interactive video system created by, renowned and experienced experts in the field of family therapy and stress for psychologists with extensive teaching experience.
Increase your decision-making confidence by updating your knowledge through this Professional Master's Degree"
Take the opportunity to learn about the latest advances in Family Therapy and Stress for Psychologists and improve your patient care"
The structure of the contents has been designed by a team of professionals from the best hospitals and universities in the country, who are aware of the relevance of up-to-date training to be able to intervene with patients with mental illness or psychological disorders, and are committed to quality teaching through new educational technologies.
This Professional Master's Degree in Family Therapy and Stress for Psychologists contains the most complete and up to date scientific program on the market"
Module 1. Psychodiagnosis and Assessment of the Family System

1.1. Anthropological, Historical, Sociological and Psychological Perspective of the Family
1.2. The Diagnosis as a Catalyst for the Therapeutic Bond
1.3. Assessor Skills
1.3.1. Be Useful in the Process
1.3.2. Understand What is Happening
1.3.3. Be Open and Understanding
1.3.4. Become a Figure of Authority
1.4. Psychodiagnosis and Assessment of the Family System
1.4.1. Language
1.4.2. Pathological and Healthy Bonds
1.4.3. Use of Others
1.4.4. Rejection and Abandonment
1.4.5. Stress, Distress and Eustress
1.4.6. Conflicts and Tensions
1.4.7. Family Psychopathology
1.5. Place in the Fraternity and Social Desirability
1.5.1. Family Composition
1.5.2. The Right to Have Siblings
1.5.3. Twins
1.5.4. The Sick Sibling
1.5.5. Grandparents, Uncles and Aunties
1.5.6. Other Components
1.6. Psychodiagnostic Objectives
1.6.1. Evaluator and Evaluee Link
1.6.2. Discover What Truly Exists
1.6.3. Clarify the Facts
1.6.4. Explain the Scientific Facts of the State of the Subject
1.6.5. Understand the Relationship Between the Individual in the Study and the Situation They Have Experienced
1.7. MILLON Multiaxial Clinical Millon Inventory (MCMI-III)
1.7.1. Modifying Scales: Desirability and Alteration Index
1.7.2. Basic Personality Scales: Schizoid, Avoidant, Depressive, Dependent, Histrionic, Narcissistic, Antisocial, Aggressive-Sadistic, Compulsive, Passive-Aggressive, Self-Destructive
1.7.3. Severe Personality Scales: Schizotypal, Borderline and Paranoid
1.7.4. Moderate Clinical Syndromes: Anxiety, Hysteriform, Hypomania, Depressive Neurosis, Alcohol Abuse, Drug Abuse, P-Traum Stress D.
1.7.5. Severe Clinical Syndromes: Psychotic Thinking, Major Depression and Psychotic Delirium
1.8. CATELL's 16 PF-5 
1.8.1. Agreeableness, Reasonableness, Stability, Dominance, Encouragement, Attention to Standards, Boldness, Sensitivity, Vigilance, Abstraction, Privacy, Apprehension, Openness to Change, Self-sufficiency, Perfectionism and Tension. It Incorporates a "Social Desirability", an "Infrequency" and an "Acquiescence" Scale to Control for Response Bias.
1.9. BASC Behavioral Assessment System for Children and Adolescents
1.9.1. Internalized Problems: depression, anxiety, social anxiety, somatic complaints, obsession-compulsion and post-traumatic symptomatology
1.9.2. Externalized Problems: hyperactivity and impulsivity, attention problems, aggressiveness, defiant behavior, anger control problems, antisocial behavior
1.9.3. Specific problems: developmental delay, eating behavior problems, learning disabilities, schizotypy, substance abuse
1.10. Questionnaire for the evaluation of adopters, caregivers, guardians and CUIDA mediators
1.11. Personality Assessment Inventory PAI
1.11.1. 4 Scales of Assessment (Inconsistency, Infrequency, Negative Impression and Positive Impression).
1.11.2. 11 Clinical Scales (Somatic Complaints, Anxiety, Anxiety-related disorders, Depression, Mania, Paranoia, Schizophrenia, Borderline traits, Antisocial traits, Alcohol problems, and Drug problems)
1.11.3. 5 Scales of Consideration for Treatment (Aggression, Suicidal Thoughts, Stress, Lack of Social Support, and Refusal of Treatment)
1.11.4. Two Scales of Interpersonal Relationships (Dominance and Affability)
1.11.5. 30 Subscales with Provide More Detailed Information
1.12. Study of the Story's Credibility
1.12.1. CBCA System (Criteria-Based Content Analysis)
1.12.2. The Statement Validity Assessment (SVA) Udo Undeutsch.
1.12.3. SVA = Interview + CBCA + Validity Checklist
Module 2. Family Interview

2.1. Active Interview
2.1.1. Information Theory 
2.1.2. Communication Channels
2.1.3. Communication System
2.2. Interview Axioms
2.2.1. Its Impossible Not to Communicate 
2.2.2. Content and Relationship 
2.2.3. Affective Valence
2.2.4. Digital and Analog Communication
2.2.5. Symmetric and Asymmetric
2.3. Communication Assessments
2.3.1. Verbal Communication
2.3.2. Non-Verbal Communication
2.3.3. Double Link
2.3.4. Communication Pscychopathology
2.3.5. A Gesture is Worth a Thousand Words
2.4. Medical History
2.4.1. Personal.
2.4.2. The Family
2.4.3. Generational
2.5. Anamnesis
2.5.1. Psychopathological Biography
2.5.2. Medical Illnesses Biography
2.5.3. Social Problems Biography
2.6. General Structure of a Mental Health Assessment
2.6.1. Non-Verbal Communication and Emotions
2.6.2. Communication Around the Table
2.7. Semiology, Signs and Symptoms
2.7.1. Signs
2.7.2. Symptoms
2.8. Epistemology of Diagnosis
2.8.1. Descriptive Syndromic Diagnosis vs. Disease
2.8.2. Nosology Categorical Versus Dimensional Diagnosis
2.9. Multiple Diagnosis and Comorbidity
2.10. Clinical vs. Research Criteria
2.11. Expert Interview
Module 3. Family Stress

3.1. New Ways to Define Stress
3.2. Common Stressors in the Family
3.2.1. Relationship
3.2.2. Living Conditions / Environment
3.2.3. Economy
3.2.4. Emotional
3.2.5. Pathologies of Family Members
3.2.6. Abuse and Violence
3.2.7. Separation and/ or Abandonment
3.3. Interpersonal Stress
3.4. Toxicity and Family
3.4.1. With Substances
3.4.2. Without Substances
3.4.3. Dependency
3.5. The Information Retrieval Process: The Transfer of Learning
3.6. Occupational Stress
3.7. Learning and Family Events
3.8. Family Crises
Module 4. Family Bonds and Systemic Organization

4.1. Family Functions
4.2. Family Institution
4.2.1. Life Cycle of the Family 
4.2.2. Family Law
4.2.3. Legal Nature
4.2.4. Family Characteristics
4.3. Types of Family
4.3.1. Conjugal Family
4.3.2. Matriarchal Family
4.3.3. Patriarchal Family
4.3.4. Gang Family
4.3.5. Inverted Family
4.3.6. Extended Family
4.4. Family Characteristics to Promote or Hinder Learning
4.5. Family Structure Variables
4.6. Dysfunctional Family
4.7. Family Reactions to Illness
4.8. Pathological Management of Children from the Family
4.9. Consequences of Family Composition
4.10. Morphology of Family and the Implication on the Psychopathy
4.11. Family and Process of Socialization 
4.12. Psychotherapy Intervention in a Dysfunctional Family
4.13. Conflict Inheritance
4.14. Concept of Accompaniment, Containment and Escort
Module 5. Family Models and Parenting Roles
5.1. Separation, Divorce and Nulled Marriage
5.2. Disability from the Expert's Point of View
5.2.1. Impairment, Disability and Handicap
5.2.2. Civil Disability and Work Disability
5.2.3. Degrees of Permanent Disability
5.2.4. Major Disability
5.3. Gender Violence
5.3.1. Psychological Violence
5.3.2. Psychological Consequences of Violence
5.4. Abuse
5.4.1. Confirmation
5.4.2. Psychological Consequences
5.4.3. Causal Link
5.5. Secondary Victimization
5.5.1. Credibility of the Testimony
5.5.2. Difficulty of the Psychological Opinion
5.6. Psychological Support for Family Members
5.7. Juvenile Expert 
5.8. Toxicomaní Psychopedagogical Expert
5.9. Elderly Person Expert
5.10. Profile of the Basic Emotion "guilt" in Current Research
Module 6. Modes of Intervention in Family Therapy

6.1. Notion of Conflict
6.1.1. Change in Attitude towards Team Coorperations
6.1.2. Improvement in Attitude
6.1.3. Emphasis on Performance
6.2. Types of Conflict
6.2.1. Attraction-Attraction
6.2.2. Evasion- Evasion
6.2.3. Attraction-Evasion
6.3. Family Mediation
6.3.1. Mediator is Present, Does Not Influence
6.3.2. Referee Makes Decisions Listening to Both Parts
6.3.3. Neutral Evaluation  Draw Consequences from the Data Obtained
6.4. Family Coaching
6.4.1. Equalities
6.4.2. Differences
6.4.3. Contraindications
6.4.4. Intrusion
6.5. Learning in Coaching
6.5.1. Declaration of Bankruptcy
6.5.2. Take Off the Masks
6.5.3. Re-engineering Ourselves
6.5.4. Focus on the Task
6.6. Habits to Improve in Coaching
6.7. Concentrated on the Activity
6.7.1. Focus Techniques
6.7.2. Thought Control Techniques
6.8. Clear Goals
6.8.1. Definition of Where We Are
6.8.2. Definition of Where We Want to Be
6.9. Taking the Reins in Your Life Proactivity
6.10. Positive Psychology
6.11. Conflict Management with the Conscious Emotional Bonding (CEB) Model
6.11.1. Identify Emotions
6.11.2. Identify Appropriate Emotions
6.11.3. Change Certain Emotions for Others
6.12. Training to Deal with Conflicts in the Family
Module 7.  Family Problems Which Need Interventions
7.1. Behavior Modification Techniques
7.2. Cognitive-Behavioral Therapy
7.3. Treatment Oriented towards the Family
7.4. Other Focus of Systemic Family Treatment
7.5. Strategic Therapy and Constructivism
Module 8. Types of Expertise and Contexts that Surround Psychological Expertise

8.1. Definitions Regarding Appraisal
8.2. Adoption
8.3. Care and Custody
8.4. Simulation
8.5. Expert Evidence
8.6. Object of Expert Evidence
8.7. Guarantees of Expert Evidence
8.8. Basis of the Right of the Assessee and the Assessor
8.9. Personal Data Protection Regulation
8.10. Role of the Expert in the 21st Century 
8.11. Liturgy of a Court Hearing
8.12. Relationship with Other Organization
8.13. Family Diagnosis:  the Family as a System
8.14. Assessment of Feeling of Guilt in Psychopathology
8.15. Framework of the Diagnostic Process within Expert Opinion
8.16. Psychological Expert Opinion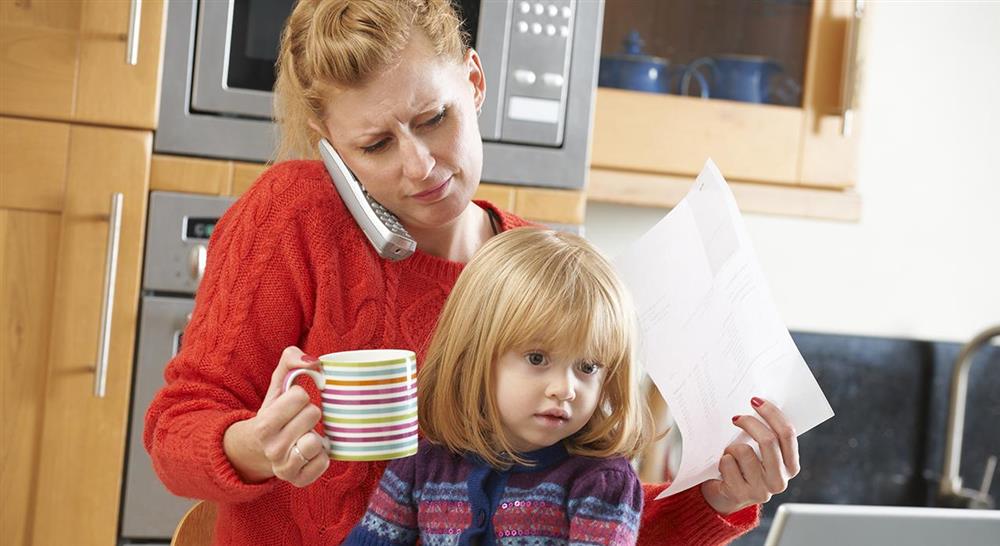 A unique, key, and decisive Training experience to boost your professional development"