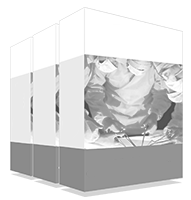 Psychology's application in the legal field, both for establishing expert reports and for psychological analysis of individuals involved in intentional crimes, is framed within the forensic field. This is a field that plays a very important role in trial proceedings, whose evidence can be enlightening when it comes to establishing the verdict of a sentence. For this reason, and so that professionals in this field can learn the latest developments in detail, TECH and its team of experts in Forensic Psychology have developed a convenient program that will guide them in updating their knowledge on developments related to psychodiagnosis and psychological assessment, clinical and expert interviewing and report writing, all in just a 6-month 100% online program.
The world's largest faculty of psychology"
If you are looking for a program that gives you everything you need to get up to date on the latest developments in psychodiagnostics in the legal field, this program is perfect for you. Are you going to let this opportunity go by?"
The role of forensic psychologists in judicial proceedings is framed as protagonists in the legal field, developing the analyses that determine the mental state of the individuals involved, whether they were in full use of their mental capacity at the time of the crime, the consequences for the victim's mental health that have resulted from the protagonism of the acts, etc. Thanks to this, judges can obtain specific answers to their questions, through an expert psychological opinion that can be used as evidence, helping to determine a fairer sentence for the parties involved.  
For this reason, and in view of the very important role played by psychology professionals in this type of process, TECH and its team of experts in the field have developed a Postgraduate Diploma that contains the most comprehensive and innovative information on the subject. This is a 100% online academic experience that allows students to delve into the intricacies of psychodiagnosis and psychological assessment in the forensic field, as well as the development of the interview through a clinical and expert framework based on the best communication strategies adapted to different contexts. In addition, you will learn, in depth, about the different types of reports and their different procedures, focusing especially on the various descriptive formats that exist for sending to insurance and/or mutual insurance companies. 
All this through 450 hours of theoretical, practical and additional resources, the latter presented in different formats: detailed videos, research articles, complementary readings, images, dynamic summaries of each unit, etc. All this content will be compacted in a comfortable and flexible state-of-the-art Virtual Campus, which can be accessed from any device with internet connection. This way, you will have the opportunity to expand your knowledge wherever and whenever you want, contributing to the advancement of Forensic Psychology in an effective and personalized way, basing your practice on the latest diagnostic and analytical strategies of the profession. 
A 100% online program where you will find all the latest developments in clinical and expert interviewing in 450 hours of theoretical, practical and additional content"   
This Postgraduate Diploma in Forensic Psychology contains the most complete and up-to-date program on the market. The most important features include:   
The development of practical cases presented by experts in Forensic Psychology
The graphic, schematic, and practical contents with which they are created, provide scientific and practical information on the disciplines that are essential for professional practice
Practical exercises where the self-assessment process can be carried out to improve learning 
Its special emphasis on innovative methodologies  
Theoretical lessons, questions to the expert, debate forums on controversial topics, and individual reflection assignments 
Content that is accessible from any fixed or portable device with an Internet connection 
There is no other academic experience on the market more innovative than this one, allowing you to develop a range of expertise in the effective preparation of expert reports"
Forming part of the teaching staff is a group of professionals in the world of Psychology, who bring to this course their work experience, as well as a group of renowned specialists, recognised by The program's teaching staff includes professionals from the sector who contribute their work experience to this educational program, as well as renowned specialists from leading societies and prestigious universities.  
The multimedia content, developed with the latest educational technology, will provide the professional with situated and contextual learning, i.e., a simulated environment that will provide immersive education programmed to learn in real situations.  
This program is designed around Problem-Based Learning, whereby the professional must try to solve the different professional practice situations that arise during the academic year. For this purpose, the student will be assisted by an innovative interactive video system created by renowned and experienced experts.   
You will delve into the nervous system in order to fully understand the latest developments regarding electrical and chemical synapses"
You will work in a specialized and in-depth way in the development of psychodiagnosis in a clinical setting through the different fields of action of legal psychologists.
The teaching team of this Postgraduate Diploma in Forensic Psychology has worked intensively in the development of the program's curriculum, carrying out a very important research work to shape the theoretical, practical and additional resources that are included, adapted to the demanding quality criteria that define and differentiate this center from the others. This way, students will be able to keep abreast of the latest developments in their profession in a dynamic way, contributing to its advancement through the use of the most effective and innovative clinical and therapeutic strategies in the current context. 
The entire content of this Postgraduate Diploma can be downloaded to any device with internet connection, so you can consult it even after you have completed the program"  
Module 1. Psychodiagnostics and Psychological Evaluation 
1.1. Substantive Considerations 
1.1.1. Psychodiagnostics 
1.1.2. Scientific Method  
1.1.3. Experimental Method  
1.1.4. Correlational Method 
1.1.5. Longitudinal Method 
1.1.6. Models 
1.1.7. Manifest Behavior Observation 
1.2. Diagnosis as a Mobilizer of the Expert-Subject Connection 
1.3. Reason for Diagnosis 
1.3.1. Phases 
1.3.2. The Interview as a First Encounter and Framing 
1.3.3. Purposes of the Interview 
1.3.4. Factors Affecting the Process  
1.4. Assessor/Permittee's Anxieties, Hopes and Needs. Causing Harm and Making Mistakes 
1.4.1. Anxieties and Fears 
1.5. Needs and Anxieties of the Evaluated Person  
1.5.1. Expectations 
1.5.2. Anxieties 
1.6. Psychodiagnostics Objectives  
1.6.1. Differences and Interactions 
1.6.2. Procedure Structure 
1.6.3. Diagnostic Process Framework  
1.6.4. Main Objectives  
1.6.5. Secondary Objectives  
1.6.6. Achieve a Singular Bond 
1.6.7. Encourage the Subject's Resources 
1.6.8. Gather Valid Information for the Process  
1.7. Psychodiagnostics Scenarios  
1.7.1. Subject's Mental Functions  
1.7.2. Biological Imbalances 
1.7.3. Interaction of the Subject in their Microcontext, Mesocontext and Macrocontext
1.8. Analysis of Suffering Through its Symptoms  
1.8.1. Suffering and the Mind 
1.9. Psychodiagnostics in a Legal Setting  
1.9.1. Expert Evidence 
1.9.2. Fields of Action of the Legal Psychologist 
Module 2. The Interview in a Psychotherapeutic Setting 
2.1. The Interview in a Clinical and Expertise Setting  
2.1.1. Information Theory 
2.1.2. Communication Channels  
2.1.3. Communication System  
2.2. Axioms of the Interview 
2.2.1. It is Impossible Not to Communicate  
2.2.2. Content and Relationship  
2.2.3. Affective Value  
2.2.4. Digital and Analog Communication 
2.2.5. Symmetry & Asymmetry 
2.3. Exploring Communication   
2.3.1. Verbal Communication  
2.3.2. Non-Verbal Communication  
2.3.3. Double Bond  
2.3.4. A Gesture is Worth a Thousand Words  
2.4. Medical History According to Which Model is Used  
2.4.1. Personal  
2.4.2. Family  
2.4.3. Generational  
2.5. Anamnesis from the Limited Time Psychotherapy 
2.5.1. Psychopathological Biography 
2.5.2. Biography of Medical Diseases  
2.5.3. Biography and Relationships Social Point of View  
2.6. General Structure of the Mental Examination  
2.6.1. Psychopathology and Normality 
2.7. Semiology: Signs and Symptoms 
2.7.1. Awareness 
2.7.2. Attention  
2.7.3. Memory  
2.7.4. Intelligence 
2.7.5. Perception 
2.7.6. Affectivity 
2.7.7. Physical Signs 
2.7.8. Motor Skills 
2.7.9. Cognitive Area 
2.8. Epistemology of Diagnosis 
2.8.1. Descriptive Syndromic Diagnosis Versus Disease  
2.8.2. Nosology Categorical Versus Dimensional Diagnosis 
2.9. Multiple Diagnoses and Comorbidity 
2.9.1. Types of Comorbidity 
2.9.2. Axis I and II Comorbidity 
2.9.3. Comorbidity of Personality Disorders and Mood Disorders 
2.10. Clinical Versus Forensic Criteria 
2.10.1. Compliance Lines of the Forensic Psychologist 
2.10.2. Code of Ethics 
2.11. Expert Interview Biases to Avoid 
2.11.1. Forced Choice Questions 
2.11.2. Open-Ended Questions 
2.11.3. Other Types of Questions
Module 3. Types of Reports and their Different Reporting Procedures 
3.1. Criteria for Writing the Psychological Report 
3.1.1. Forensic Psychological Reports  
3.1.2. Background 
3.1.3. Results 
3.1.4. Conclusions 
3.2. Insurance Report 
3.2.1. Descriptive Format of Reports to Send to Insurance or Mutual Insurance Companies 
3.3. School Report 
3.3.1. School or Psychopedagogical Report  
3.3.2. Psychopedagogical Report I 
3.3.3. Psychopedagogical Report II  
3.3.4. Reasons for the Report 
3.3.5. Psychopedagogical Report III 
3.3.6. Clinical Psychopedagogical Report 
3.3.7. Results 
3.3.8. Conclusions 
3.4. Clinical Report 
3.4.1. Intervention Clinical Report 
3.5. Report for Judicial Request for Admission 
3.5.1. Law 1/2000, of January 7, 2000, of Civil Procedure (LEC): Article 763 Non-Voluntary Internment Due to Psychiatric Disorder 
3.6. Informed Consent Request  
3.6.1. Statement of Informed Consent to Record in Psychotherapy 
3.6.2. Informed Consent for Minors  
3.6.3. General Informed Consent 
3.7. Report for Pardon 
3.7.1. Objective of this Report 
3.7.2. Methodology Used 
3.7.3. Test Results  
3.7.4. Conclusions 
3.8. Report of a Kidnapping 
3.8.1. Clinical Report 
3.8.2. Assessment Reason 
3.8.3. Personal Background 
3.8.4. Evidence 
3.8.5. Results Obtained 
3.8.6. Conclusions 
3.8.7. Treatment and Recommendations 
3.9. Structured Interview to Locate Depressive Personality Disorder (PDD)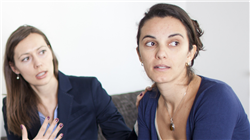 Enroll now in this Postgraduate Diploma and mark a before and after in your career as a Forensic Psychology through a practice based on the most innovative clinical, analytical and diagnostic strategies"