Psychological Intervention in Problems in Family Daily Life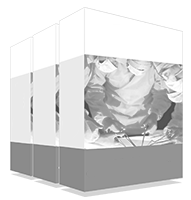 Family plays a decisive role in the socialization process of an individual and in the transmission of values, knowledge and beliefs. The modern family is still a living and essential entity which is in the center of our individual, professional and social concerns. It is an extremely important element in the development and maturation of each person. However, there are certain family problems that require specialist psychologists to be able to address and treat them.
The world's largest faculty of psychology"
One of the most commonly studied factors of familial pathology has been their economic situation. Different research has brought to light that economic stress has a negative influence on psychological well-being and the quality of family relationships"
Traditionally, the protective effect of family relationships has traditionally been highlighted in helping to deal with certain adverse situations. These situations are as diverse as work problems, economic difficulties or the loss of loved ones. But the family can also be a source of stress, and it has been pointed out in this regard that family stress has a particularly powerful capacity as a pathogenic element. This is because stress factors originating in the family tend to be, unlike others, frequent and recurrent. 
Role conflict, personal characteristics of some of its members, inadequate communication patterns or the implications of parental pathologies on children are some of the most discussed aspects. 
Gradually, it has begun to be recognized that family dynamics not only protects its members against certain adversities or certain personal disorders, but also that certain aspects of family functioning can help to improve inappropriate behaviors (especially in children and adolescents). This not only applies in the family environment, but also in other areas and other disorders, as is the case of emotional or psychosomatic disorders. 
This Postgraduate Certificate is unique in that it addresses those aspects that have received the most attention in the research carried out on the subject. To this end, we develop some questions regarding the relationship between external stress factors, family interaction and psychological problems in children and adolescents. 
Expand your knowledge through the Postgraduate Certificate in Psychological Intervention in Problems in Family Daily Life in a practical way and adapted to your needs" 
This Postgraduate Certificate in Psychological Intervention in Problems in Family Daily Life contains the most complete and up-to-date scientific program on the university landscape. The most important features of the program include: 
Practical cases presented by experts in Psychology
The graphic, schematic, and eminently practical contents with which they are created, provide scientific and practical information on the disciplines that are essential for professional practice
Latest information on Psychological Intervention in Problems in Family Daily Life
Practical exercises where self-assessment can be used to improve learning
Special emphasis on innovative methodologies in PPsychological Intervention in Problems in Family Daily Life
Theoretical lessons, questions to the expert, debate forums on controversial topics, and individual reflection assignments
Content that is accessible from any fixed or portable device with an Internet connection
This Postgraduate Certificate is the best investment you can make when choosing a refresher program, for two reasons: in addition to updating your knowledge in Psychological Intervention in Problems in Family Daily Life, you will obtain a qualification from TECH Technological University" 
The teaching staff includes professionals from the psychology sector, who bring their experience to this training program, as well as renowned specialists from leading societies and prestigious universities. 
The multimedia content, developed with the latest educational technology, will provide the professional with situated and contextual learning, i.e., a simulated environment that will provide immersive training programmed to train in real situations. 
The design of this program focuses on Problem Based Learning, by means of which the psychologist must try to solve the different professional practice situations that arise throughout the program. For this purpose, the professional will be assisted by an innovative interactive video system created by renowned , and experienced experts in Psychological Intervention in Problems in Family Daily Life with extensive experience.  
We have the best teaching methodology, the latest educational technology and plenty of interactive material developed by specialists in the subject. You won't find a more up-to-date training anywhere else"
The structure of the contents has been designed by a team of professionals who know about the implications of specialization in daily psychological practice and who are aware of the current relevance of training. They ensure that psychologists are able to act correctly in cases of patients with mental pathologies and psychological needs and are committed to quality teaching through new educational technologies.   
This Postgraduate Certificate in Psychological Intervention in Problems in Family Daily Life contains the most complete and up-to-date scientific program on the university landscape"  
Module 1.  Family Problems Which Need Interventions
1.1. Behavior Modification Techniques
1.2. Cognitive-Behavioral Therapy
1.3. Treatment Oriented Towards the Family
1.4. Other Focus of Systemic Family Treatment
1.5. Strategic Therapy and Constructivism
Module 2. Family Stress
2.1. New Ways to Define Stress
2.2. Common Stressors in the Family
2.2.1. Relationship
2.2.2. Living Conditions / Environment
2.2.3. Economic
2.2.4. Emotional
2.2.5. Pathologies of Family Members
2.2.6. Abuse and Violence
2.2.7. Separation and/ or Abandonment
2.3. Interpersonal Stress
2.4. Toxicity and Family
2.4.1. With Substances
2.4.2. Without Substances
2.4.3. Dependency
2.5. The Information Retrieval Process: The Transfer of Learning
2.6. Occupational Stress
2.7. Learning and Family Events
2.8. Family Crises
A unique, key, and decisive experience to boost your professional development"