Neurodevelopment and Learning for Psychologists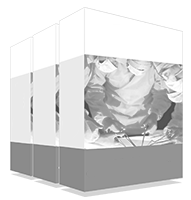 In this first part of the 21st century, we are witnessing breath-taking changes that are causing a profound cultural and social transformation. Driven by the technological revolution, which makes these changes much faster than in previous crises and revolutions. Our brains are also undergoing changes as they have to process information more quickly. This revolution is leading human beings to question the forms of relationships, values, institutions, economy... and new paradigms are emerging that will establish new ways for new times. In the field of learning, we are witnessing many of these changes.
The world's largest faculty of psychology"
The speed at which information has to be processed calls into question the model on which we have been basing our learning for years, shifting towards the idea that it makes less and less sense to know a lot, and that it makes more sense and is more useful to know how to do things"
A new paradigm is strongly emerging that suggests that the student is the protagonist of his or her learning; that the teacher becomes a "guide" in that learning, rather than a provider of knowledge; that there is more and more participation in the school and that the school goes out more into the community. 
The school must take greater responsibility when it comes to education in values, to incorporating emotional intelligence in the teacher/student relationship, to coexistence with different people (inclusive school) ... in order to offer our children and young people better development in these times of overwhelming change.
Update your knowledge through the Postgraduate Certificatein Neurodevelopment and Learning for Psychologists in a practical way and adapted to your needs"
This Postgraduate Certificate in Neurodevelopment and Learning for Psychologists contains the most complete and up-to-date scientific program on the market. The most important features of the program include:
Clinical cases presented by experts in psychology. The graphic, schematic, and eminently practical contents with which they are created provide scientific and practical information on the disciplines that are essential for professional
New diagnostic and therapeutic developments in neurodevelopmental and learning performance for psychologists
An algorithm-based interactive learning system for decision-making in the clinical situations presented throughout the course
With special emphasis on evidence-based psychology and research methodologies in psychology
Content that is accessible from any fixed or portable device with an Internet connection
This program may be the best investment you can make when choosing a refresher program for two reasons: in addition to updating your knowledge in NNeurodevelopment and Learning for Psychologists, you will achieve a Postgraduate Certificate from TECH Technological University"
Forming part of the teaching staff is a group of professionals in the world of psychology who bring to this course their work experience, as well as a group of renowned specialists, recognised by esteemed scientific communities.
The multimedia content developed with the latest educational technology will provide the professional with situated and contextual learning, i.e., a simulated environment that will provide immersive training program to train in real situations.
This program is designed around Problem Based Learning, whereby the physician must try to solve the different professional practice situations that arise during the course. For this reason, you will be assisted by an innovative, interactive video system created by renowned and experienced experts in the field of psychology with extensive teaching experience.
The program includes real clinical cases and exercises to bring the course closer to the psychologist's clinical practice"
The structure of the contents has been designed by a team of professionals who recognise the implications of training in psychology, aware of the relevance of current specialization to treat the patient with psychological disorders or needs with quality teaching using new educational technologies.
This Postgraduate Certificate in Neurodevelopment and Learning for Psychologists contains the most complete and up-to-date scientific program on the market"
Module 1. Fundamentals of Learning
1.1. Neurodevelopment and Learning (I): Prenatal Development
1.2. Neurodevelopment and Learning (II): Nervous System and Postnatal Learning
1.3. Neurodevelopment and Learning (III): Neuroanatomy of Learning
1.4. Neurodevelopment and Learning (IV): Concept of Brain Plasticity
1.5. Neurodevelopment and Learning (V): Development of Higher Cognitive Functions
1.6. Cognitive Processes and Learning (I): Attention and Cognitive Resource Selection
1.7. Cognitive Processes and Learning (II): Perception and Acquisition of Information
1.8. Cognitive Processes and Learning (III): Memory and How it Works
1.9. Cognitive Processes and Learning (IV): the Process of Coding Information
1.10. Cognitive Processes and Learning (V): The Information Retrieval Process: The Transfer of Learning
1.11. Cognitive Processes and Learning (VI): Grouping, Classifying and Forming Categories and Concepts
1.12. Affective, Motivational, and Relational Variables (I): Personal Variables
1.13. Affective, Motivational, and Relational Variables (II): The Family
1.14. Affective, Motivational, and Relational Variables (III): The School
1.15. Affective, Motivational, and Relational Variables (IV): The Community
A unique, key, and decisive experience to boost your professional development"