Professional Master's Degree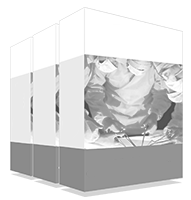 The study of healthcare institution management can bring a higher degree of quality to the organization of healthcare procedures. For this reason, more and more professionals are deciding to direct their careers towards this sector, specializing through postgraduate programs. This TECH Technological University degree is oriented to training nurses, developing their skills, techniques and methodologies that promote their leadership, activity management, and team management, all in the most efficient way and with the latest educational technology.
Scientific endorser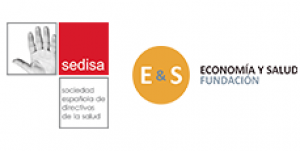 The world's largest faculty of nursing"
Develop your management role as a nursing professional through this program" 
The current socio-economic context, together with the other factors influencing people's health, is making it all the more necessary to improve the managerial skills of those responsible for healthcare procedures.  In the healthcare system structure, nursing staff play a fundamental role in the the supervision and development of health care procedures. Therefore, there is a clear need for training in this area for nursing professionals who hold, or could hold, positions of responsibility.  
The new challenges of the profession, such as research, improving nursing care and increasing resource efficiency, assuming a leadership role or gaining a position in an interdisciplinary team, are not easy challenges to overcome.  The profession is undergoing a period of change, where moving forward is a major priority and, undoubtedly, there will difficulties along each step of the way. Those who are going to work in positions of responsibility will have to be well prepared or they may be ineffective in making a change, preventing growth and delaying the evolution of the profession. 
For this reason, TECH Technological University has developed this program in Nursing Management, thanks to which the students will be able to learn the ins and outs of the profession.  A unique opportunity to develop management and leadership skills for those in positions of responsibility in these departments.  In order to achieve this, they will have access to a first-class curriculum and the most innovative teaching methodology in the current market, which will allow them to study the entire program online, from the comfort of their own home and at their own pace.  
Develop your leadership skills and learn how to successfully manage a team of nurses"
This Professional Master's Degree in Nursing Management contains the most complete and updated scientific program on the market. The most important features include: 
Practical cases developed my experts in management of nursing procedures and other disciplines
The graphic, schematic, and eminently practical contents with which they are created provide scientific and practical information on the situations that regularly occur in the hospital setting
Practical workshops on procedures and decision making
Algorithm-based interactive learning system for decision-making in the situations that are presented to the student 
Action protocols, where you can find the latest trends in healthcare management
Theoretical lessons, questions to the expert, debate forums on controversial topics, and individual reflection work
Special emphasis is put on the scientific method and research methodology in health management
Content that is accessible from any fixed or portable device with an Internet connection
You will be able to complete the Professional Master's Degree 100% online, adapting it to your needs and making it easier for you to take it while you carry out your full-time healthcare activity"
The teaching staff includes professionals from the field of nursing, who bring their experience to this training program, as well as renowned specialists from leading societies and prestigious universities. 
The multimedia content, developed with the latest educational technology, will provide the professional with situated and contextual learning, i.e., a simulated environment that will provide an immersive training experience designed to train students for real-life situations. 
This program is designed around Problem Based Learning, whereby the professional must try to solve the different professional practice situations that arise during the academic year. For this purpose, the professional will be assisted by an innovative interactive video system created by renowned and experienced experts.  
Increase the quality of your management with this training program and improve patient care"
New scenarios in accident and nursing management push us to propose new specialization programs that meet the real needs of experienced professionals, so that they can incorporate new advances into their daily practice"
The syllabus of this Professional Master's Degree in Nursing Management has been created based on the current specialization needs of professionals in this field. For this reason, the most comprehensive information has been selected to offer students first class training, from health systems and policies, to clinical, economic and human capital management. Thus, students will have a global vision of all that this work entails. 
Study at your own pace, with the convenience offered by the online modality at TECH" 
Module 1. Health Systems and Policies. Planning and Control of Health Organizations

1.1.    Health Systems
1.2.    Healthcare Financing and Provision
1.3.    Evolution and Other Aspects of Health Systems
1.4.    Alternatives to the Traditional Management Models
1.5.    The Process of Strategic Planning
1.6.    Management by Values and Objectives
1.7.    Organizational Theory Applied to Healthcare
1.8.    Management and Directing
1.9.    Management Control in the Healthcare Sector
Module 2. Clinical, Economic and People Management

2.1.    Bases of Accounting Applied to Economic Health Management
2.2.    Efficiency and Sustainability of Health Systems
2.3.    Budget and Purchasing
2.4.    Financing and Payment Models
2.5.    Cost Calculation
2.6.    Management Agreements
2.7.    Health Professionals
2.8.    Rights and Responsibilities. Retributions
2.9.    Working Day. People Management
2.10.    Employability Tools in the Private and Public Sector
Module 3. The Nursing Department in the Health System. Clinical and Nursing Care Management

3.1.    Nursing Department and Strategic Management
3.2.    Information Systems in Nursing
3.3.    Normalization of Nursing Language
3.4.    Nursing Contribution to the Evaluation of Medical Products. Nursing Managers of Material Resources
3.5.    Information and Registering Systems in Nursing
3.6.    Health Results
3.7.    Patient Classification Systems
3.8.    Tools for Care Management: Clinical and Procedures Management
3.9.    Joining the Organization: Welcome Manual
3.10.    Bioethics in Nursing Procedures and Value-Based Management
Module 4. Quality and Safety Management
4.1.    Quality in Healthcare Organizations
4.2.    Patient Security
4.3.    Nosocomial Infections
4.4.    Prevention
4.5.    Information and Record Systems
4.6.    Secondary and Tertiary Victims
4.7.    Quality Accreditation in Healthcare
4.8.    Organizations and Criteria. Accreditation Models
4.9.    Performance Evaluation. Skills Management
4.10.    Methods and Techniques
Module 5. Hospital Care Management

5.1.    Emergency Services Management
5.2.    ICU Management
5.3.    Surgical Unit Management
5.4.    Management of Hospitalization Units
5.5.    Other Units or Special Services
5.6.    Management of Central or Auxiliary Services
5.7.    Radio Diagnostic Services Management
5.8.    Laboratory Management
5.9.    Pharmacy Hospital Management
5.10.    Hospitality, Complementary and Voluntary Services Management
Module 6. Management in Care Settings
6.1.    Health and Social Coordination
6.2.    Primary Care Health
6.3.    Primary Care Clinical Management
6.4.    Chronic Patient Management. Nurse Leadership in Facing the Challenge of Chronicity
6.5.    Nursing Managers of Advanced Cases and Practice
6.6.    Active Patients and Patient school
6.7.    Outpatient Services Management
6.8.    Out-of-Hospital Emergencies Management
6.9.    Home Care: Models
6.10.    Outpatient Care Services
Module 7. Decision Making and Communication in Nursing Leadership

7.1.    Leadership and Team Leadership
7.2.    People-Related Motivation: Stress and Emotion Management
7.3.    Delegation
7.4.    Executive Coaching
7.5.    Decision Making and Time Management
7.6.    The Decision Process. Complex Care Management
7.7.    Techniques for Decision-Making
7.8.    Communication
7.9.    Meetings
7.10.    Conflict Management
Module 8. Nursing Management Services in Society. Marketing, Communication and mHealth

8.1.    Regulatory Aspects in the Management of Health Care Services
8.2.    Promotion of Health and New Technologies. mHealth. Nursing Care in the Technological Advances in Healthcare
8.3.    Healthcare Marketing
8.4.    Technological Changes that Improve Health Care. Apps and Social Media in the Field of Health
8.5.    Digital Skills in Healthcare Directors and Middle Management
8.6.    Healthcare Market
8.7.    Corporate Social Responsibility
8.8.    Nurse Visibility: Social Networks and New Technology. Future of Nursing
8.9.    The Public Profile of the Health Care Manager and Managerial Staff
8.10.    The Interview Process to Apply for a Managerial Position
Module 9. Teaching and Research

9.1.    Critical Thinking in Nursing
9.2.    Basic Principles of Research Methodology Applied in Health Sciences
9.3.    Sources of Information for Research and Sourcing Strategies
9.4.    Critical Reading of Articles
9.5.    Epidemiology and Research Study Designs and Biases
9.6.    Communication and Diffusion of Research Findings
9.7.    Opportunities and Resources for Development of Studies and Research
9.8.    Nursing Knowledge Management and Evidence-Based Nursing
9.9.    Care Training. Professional Development
9.10.    Management and Innovation in Continual Professional Development in the Field of Teaching.  Innovation in Health Care and Caregiving
Module 10. Humanization in Health Management
10.1.    Anthropology of Humanization: Health and Illness
10.2.    Organizational and Transformational Culture in Healthcare Systems
10.3.    Management of Organizations Based on Humanization
10.4.    New Trends in Healthcare: the Voice of the Patient and Caregiver, the Active Patient and the Expert Patient
10.5.    Ethical Considerations in the Healthcare Field
10.6.    The Ethics of Nursing Care
10.7.    Occupational Health and Prevention Services in the Healthcare Field
10.8.    Professional Burn-Out. Care-Associated Costs
10.9.    Patient and Family Focused Care
10.10.    A Current Approach to Treatment Support
Access a complete curriculum and improve your skills in nursing management"