Thesis and Research Work Management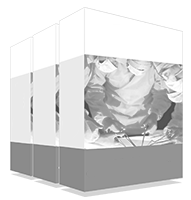 University professors are primarily responsible for motivating their students towards educational research. So, they have to possess the main tools to direct theses and research papers. To ensure this is the case, they must pursue specialized training such as the program presented here to continue learning how to direct and supervise theses and research papers.
The world's largest school of education"
Do not miss the opportunity to take this Postgraduate Certificate with us; you will notice you are better equipped to assist your students"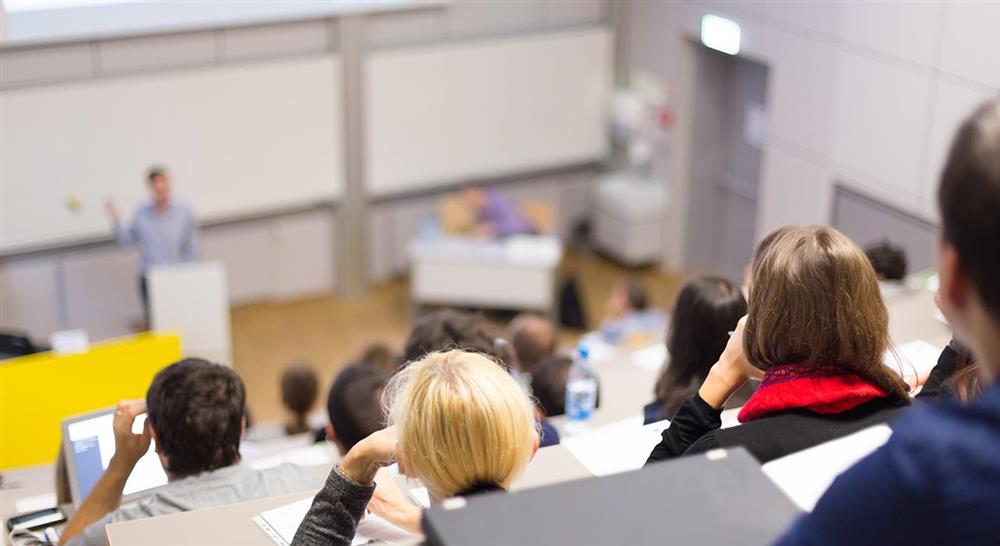 The main objectives of this Postgraduate Certificate in Thesis and Research Work Management are to promote and strengthen the competencies and capabilities of university professors by incorporating the most current teaching tools in higher education. Professors will complete the program being able to provide their students with the necessary motivation to continue their studies and develop an appeal for scientific research.   
Throughout the course, they will review the fundamental knowledge of education and teaching to learn the best way to guide and orient students on a daily basis.  
The program stands out for its order and distribution of theoretical material, guided practical examples in all its modules, and motivational and explanatory videos. This will allow our students to easily and clearly study teaching in higher education, with special emphasis on motivating further research.  
They will be explained the main methodologies used in educational research, since higher education students are the most interested in pursuing research work, regardless of the field.
All of this without neglecting the importance of the skills educators must acquire to offer a suitable education to their students, as well as to adequately supervise theses and scientific research, putting into practice the most relevant innovation tools in each case. 
Expand your knowledge with this Postgraduate Certificate in Thesis and Research Work Management. You will improve your CV and the way you deliver your lessons" 
This Postgraduate Certificate in Thesis and Research Work Management contains the most complete and up-to-date educational program on the market. The most important features include:
Case studies presented by experts in thesis direction and research papers
The graphic, schematic, and practical contents with which they are created, provide scientific and practical information on the disciplines that are essential for professional practice
The latest news on thesis direction and research papers
Practical exercises where self-assessment can be used to improve learning
A particular focus on innovative methodologies in thesis direction and research papers
Theoretical lessons, questions to the expert, debate forums on controversial topics, and individual reflection assignments
Content that is accessible from any fixed or portable device with an internet connection
This Postgraduate Certificate may be the best investment you can make when selecting a refresher program for two reasons: in addition to updating your knowledge of Thesis and Research Work Management, you will obtain a qualification endorsed by TECH Technological University"
The teaching staff includes professionals in Thesis and Research Work Management, who bring their work experience to this program, as well as renowned specialists from prestigious universities and reference societies. 
The multimedia content, developed with the latest educational technology, will provide professionals with situated and contextual learning, i.e., a simulated environment that will provide immersive education designed for learning in real situations. 
This program is designed around Problem-Based Learning, whereby the teachers must try to solve the different professional practice situations that arise throughout the program. For this purpose, the professor will be assisted by an innovative interactive video system developed by recognized experts in the field of thesis and research direction, with extensive teaching experience.  
If you want to specialize with the best teaching methodology and multimedia, this is your best option"
This Postgraduate Certificate is 100% online, which will allow you to balance your professional life with your private life, while expanding your knowledge in the field"
The content has been designed and structured by the best professionals in Thesis and Research Work Management, who have with extensive experience and recognized prestige in the profession, backed by the volume of cases studies reviewed, studied and diagnosed, and who fully command new technologies applied to teaching.    
This Postgraduate Certificate in Thesis and Research Work Management contains the most complete and up-to-date scientific program on the market"  
Module 1. Thesis Direction, Scientific Research, and Guidance in Higher Education
1.1. Motivating University Students to Participate in Research
1.1.1. Introduction to Investigative Practice
1.1.2. Gnoseology or Theory of Knowledge
1.1.3. Scientific Research and its Foundations
1.1.4. Research-Oriented Motivation
1.2. Basic Student Training for Research Activity
1.2.1. Initiation in Research Methods and Techniques
1.2.2. Elaboration of Quotes and Bibliographic References
1.2.3. The Use of New Technologies in Information Searching and Management
1.2.4. Research Reports: Structure, Characteristics and Standards of Development
1.3. Requirements for the Management of Research Projects
1.3.1. Initial Guidance for Research Practice
1.3.2. Responsibilities in the Supervision of Theses and Research Projects
1.3.3. Introduction to Scientific Literature
1.4. The Approach to the Topic and the Study of the Theoretical Framework
1.4.1. The Research Topic
1.4.2. Objectives of the Research
1.4.3. Document Sources and Research Techniques
1.4.4. Structure and Boundaries of the Theoretical Framework
1.5. Research Designs and the Hypothesis System
1.5.1. Types of Studies in Research
1.5.2. Research Designs
1.5.3. Hypothesis: Types and Characteristics
1.5.4. Variables in Research
1.6. Research Methods, Techniques and Instruments
1.6.1. Population and Sample
1.6.2. Sampling
1.6.3. Methods, Techniques and Instruments
1.7. Planning and Supervision of Student Activity
1.7.1. Research Plan Development
1.7.2. Research Activity Document
1.7.3. Schedule of Activities
1.7.4. Supervision and Monitoring of the Students
1.8. Supervising Scientific Research Projects
1.8.1. Promoting Research Activity
1.8.2. Encouragement and Creation of Opportunities for Enrichment
1.8.3. Resources and Presentation Techniques
1.9. Management of Master's Degree and Doctoral Theses
1.9.1. Management of Theses and Master's Degree Theses as Pedagogical Practice
1.9.2. Support and Career Planning
1.9.3. Characteristics and Structures of Master's Degree Theses
1.9.4. Characteristics and Structures of Doctoral Theses
1.10. Commitment to the Dissemination of Results: The True Impact of Scientific Research
1.10.1. The Use of Research as a Tool to Achieve Specific Goals
1.10.2. The Significant Impact of Research Activity
1.10.3. The By-products of Research Projects
1.10.4. Dissemination and Diffusion of Knowledge
This will be a key specialization to advance your career"