Introduction to Teaching Competencies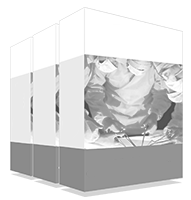 University professors are transmitters of knowledge, experiences and culture. They are among those who can most influence students and, therefore, must have specific competencies and skills to succeed in their profession. To achieve this, it is necessary for professionals to continue their training in this area. This program offers students quality and 100% online training that will contribute toward their personal and professional improvement.
The world's largest school of education"
Do not miss the opportunity to take this Postgraduate Certificate with us; you will notice you are better equipped to assist your students" 
The main objectives of this Postgraduate Certificate in Introduction to Teaching Competencies are to promote and strengthen the competencies and capabilities of university professors by incorporating the most current teaching tools used in higher education. Professors will be able to transmit to their students the motivation required to continue with their studies, always from a commitment to educational quality. 
Throughout the course, they will review the fundamental knowledge of education and teaching to learn the best way to guide and orient students on a daily basis. 
This training stands out for its order and distribution of theoretical material, guided practical examples in all its modules, and motivational and explanatory videos. The material will allow for a simple and clear study into higher education institutions, with a specific focus on teachers' competencies. 
Students will be introduced to the main teaching competencies, which they can then apply in their lessons to make their daily work more didactic, to succeed as educators, and to prepare students for their future success as well. 
Moreover, as it is an online training, our students will be able to choose where and when to take on the course load, which will allow them to balance their studies with their work and family life.
Add to your skills with this Postgraduate Certificate in Introduction to Teaching Competencies. You will improve your skills, give your CV a competitive edge and increase the quality of your lessons and delivery"
The Postgraduate Certificate in Introduction to Teaching Competencies contains the most complete and up-to-date educational program on the market. The most important features include:
Case studies presented by experts in teaching competencies 
The graphic, schematic, and practical contents with which they are created, provide scientific and practical information on the disciplines that are essential for professional practice
The latest news on teaching competencies
Practical exercises where the self-assessment process can be carried out to improve learning
A particular focus on innovative methodologies in teaching competencies
Theoretical lessons, questions to the expert, debate forums on controversial topics, and individual reflection assignments
Content that is accessible from any fixed or portable device with an internet connection
This Postgraduate Certificate is the best investment you can make when choosing a refresher program to update your knowledge of teaching competencies"
The teaching staff includes professionals in teaching competencies, who bring to this program the experience of their work, as well as recognized specialists from reference societies and prestigious universities.
The multimedia content, developed with the latest educational technology, will provide students with situated and contextual learning, i.e., a simulated environment that will provide immersive training programmed to train students in real situations.
This academic program is designed around Problem-Based Learning, whereby students must try to solve the different professional practice situations that arise throughout the course. To that end, they will be assisted by an innovative, interactive video system developed by renowned and extensively experienced experts in teaching competencies. 
If you want to train with the best teaching methodology and multimedia, this is your best option"
This Postgraduate Certificate is 100% online, which will allow you to balance your professional life with your private life, while expanding your knowledge in the field"
The content has been designed and structured by the best professionals in university teaching, who have extensive experience and recognized prestige in the profession, backed by the volume of cases reviewed, studied, and diagnosed, and who also have extensive knowledge of new technologies applied to teaching.
Learn about the latest advances in teaching competencies guided by leading experts in the field" 
Module 1. Introduction to Teaching Competencies
1.1. Key Skills in the Curriculum
1.1.1. Analysis of the Concept of Professional Skills
1.1.2. Analysis of the Concept of Teaching Skills
1.1.3. Differences between General and Transversal Skills
1.1.4. Evolution of the Concept of Teaching Skills
1.1.5. Elementary School Skills
1.1.6. Middle / High School Skills 
1.2. Assessing Teaching Skills
1.2.1. Assessment Techniques and Tools
1.2.2. Data Collection Techniques and Tools 
1.2.3. Teacher Assessment Performance Templates 
1.2.4. Purpose and Consequences of Teacher Assessment
1.2.5. Parties Involved in Teacher Assessment
1.3. Teacher Self-Assessment
1.3.1. Elements of Self-Assessment
1.3.2. Assessing Educational Practices
1.3.3. Comparison between Different Teaching Styles
1.3.4. The Professor as an Active Agent in Assessment
1.3.5. Self-Assessment and Reflecting on Improving Teaching Skills
1.4. The Development of General Teaching Skills
1.4.1. Analysis of General Teaching Skills
1.4.2. Elements of General Teaching Skills
1.4.3. Relevance of General Competencies
1.4.4. Evolution of General Teaching Skills
1.5. The Development of Transversal Teaching Skills
1.5.1. Analysis of Transversal Teaching Skills
1.5.2. Elements of Transversal Teaching Skills 
1.5.3. Relevance of Transversal Skills
1.5.4. Evolution of Transversal Teaching Skills
1.6. The role of Management in the Development of Skills
1.6.1. Management as an Agent in Development
1.6.2. Professional Skills in Academic Management 
1.6.3. Differentiation of Basic Management Styles
1.7. Future Perspectives of Teaching Skills
1.7.1. Evolution of Teaching Skills in Higher Education
1.7.2. New Teaching Skills for Professors
1.7.3. New Pedagogical Skills for Professors 
1.8. Digital Skills in Teaching 
1.8.1 Key Skills and Digital Competence 
1.8.1.1.  The Digital Competency Framework for Educators 
1.8.1.2. Definition of Digital Competency
1.8.1.3. Fields and Competencies
1.8.1.4. Portfolio of Digital Competency for Teachers 
1.8.2. Digital Resources and Learning Processes
1.8.2.1. Digital Resources for Use in the Classroom
1.8.2.2. Digital Resources in Elementary School Education
1.8.2.3. Digital Resources in Middle/High School Education 
1.8.2.4. Digital Resources in Higher Education 
1.8.2.5. Open Digital Resources 
1.8.3. Technological Tools in the Educational Field 
1.8.3.1. ICT in Education
1.8.3.2. Contribution of ICT to Education
1.8.3.3. Characteristics of ICT Tools 
1.8.3.4. Types of ICT Tools in Education
1.8.3.5. Gamification in the Classroom
1.8.4. Transversal and Curricular Resources
1.8.4.1. Digital Competency in Elementary School Education
1.8.4.2. Digital Competency in Middle/High School Education 
1.8.4.3. Curricular Integration of ICT 
1.8.4.4. Classroom Planning 
1.8.4.5. Assessing ICT Use in the Classroom
Module 2. Competency-Based Learning in Higher Education
2.1. Learning Theories
2.1.1. Concept of Learning 
2.1.2. Concepts Related to Teaching
2.1.2.1. Educating
2.1.2.2. Teaching
2.1.2.3. Instructing
2.1.3. The Relationship between Learning and Teaching
2.1.4. Evolution of Learning from Childhood to the World of University
2.1.3. Different Educational Institutions
2.2. The Sum of Learning: Learning by Competencies 
2.2.1. Learning Paths 
2.2.2. 10 Types of Learning
2.2.2.1. Implicit and Explicit Learning
2.2.2.2. Explicit Learning
2.2.2.3. Associative Learning
2.2.2.4. Rote Learning
2.2.2.5. Experience-Based / Situated Learning 
2.2.2.6. Learning by Observation 
2.2.2.7. Cooperative Learning 
2.2.2.8. Cooperative Learning
2.2.2.9. Significant Learning 
2.2.2.10. Skill-Based Learning
2.3. Competencies Related to Self-Learning
2.3.1. Basic Skills
2.3.2. Concept of Self-Learning
2.3.3. Contextualization of Learning
2.3.4. Self-regulated Learning
2.3.5. Autonomous Learning
2.4. Skill-Based Learning at Different Educational Levels
2.4.1. Kindergarten Skills
2.4.2. Elementary School Skills 
2.4.3. Middle/High School Skills 
2.4.4. Skills in Higher Education
2.5. Skill-Based Learning in Higher Education 
2.5.1. Characteristics of the University Student Body
2.5.2. Characteristics of the University Teaching Staff 
2.5.3. Skills from the Syllabus 
2.5.4. Prerequisites for Skill-Based Learning at University 
2.5.5. Skills and Different University Specialties
2.6. Transversality of Skills
2.6.1. Resources Management
2.6.2. Interpersonal Relations Management
2.6.3. Information Management
2.6.4. Evolution and Refreshing Knowledge in the Face of Change 
2.6.5. Technological Domain
2.7. Implementation of Skills from the Curriculum
2.7.1. Levels of Curricular Specification
2.7.2. Adequacy of Teaching and Curriculum Design 
2.7.3. Skills in Students with Functional Diversity
2.8. Competency Assessments
2.8.1. What and How to Assess Now?
2.8.2. Qualification Criteria
2.8.3. Assessing "Know How", "Know How to Be" and "Know How to Do"
2.8.4. Objective and Subjective Assessment
2.8.5. Interaction between Skills
2.9. Skills of a University Professor 
2.9.1. Profiles of the University Teaching Staff
2.9.2. Planning the Teaching-Learning Process 
2.9.3. Presenting Content to the Students
2.9.4. Ability to Integrate Resources Outside University
2.9.5. Suitability of the Teaching Practice to Meet the Demands of the Environment
2.10. Didactic Strategies for Skills Development at University
2.10.1. The Field of Communication and Expression
2.10.2. Relationship between Skill and Subject
2.10.3. Time Management
2.10.4. Group Work and Projects
2.10.5. Information Processing and Digital Technology in the University Environment
This program will be key to advance your career"