Curricular Materials and Educational Technology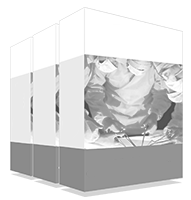 To carry out an adequate psychopedagogical intervention at school requires the support of materials that encourage, structure and give it therapeutic and educational validity. In this program, students will be able to acquire all the latest developments in this discipline.
The world's largest school of education"
The most effective and advanced curricular materials, in a highly qualified specific program" 
Psychopedagogy has reached, by its own merits, a place of recognition in the current scientific panorama. The knowledge of this discipline has become the subject of Articles, Monographs, and Publications at International level that have shaped a Panorama of great interest for the Professional. These developments have led to advances in Techniques, Disciplines, and Modes of Presence and Intervention that make constant updating an Indispensable Condition. 
This increasingly broad program leaves the educational center in order to reach all types of sectors, specifically the socio-labor field, where it becomes an invaluable asset. The new social and labor circumstances, the new educational challenges, the vertiginous evolution of cultural contexts and many other challenges, require the greatest capacity in the professionals of Psychopedagogy. 
In terms of intervention, mediation with families has also become increasingly important. The incursion of new technologies in social, school, or family life, sexual or functional diversity, or any of the new paradigms are not static, but evolve and constantly require a competent look that supports, guides, and serves as a reference and, in turn, has adequate professional support. 
A thorough overview of intense challenges that, in this comprehensive program, TECH tries to help students face. With the most complete human and technological resources that will allow us to move forward in a safe, comfortable and efficient manner. 
A comprehensive program, that will provide you with all the necessary knowledge to access this important area of work"
This Postgraduate Certificate in Curricular Materials and Educational Technology contains the most complete and up-to-date program on the market. Its most notable features are: 
Practical cases presented by Psychopedagogy Experts
Designed with graphic, schematic, and eminently practical content
Latest advancements on School Psychopedagogy
Practical exercises where the self-evaluation process can be carried out to improve learning
Algorithm-based interactive learning system for decision-making in the situations that are presented to the student
Evidence-based Methodologies in School Psychopedagogy
Theoretical lessons, questions to the expert, debate forums on controversial topics, and individual reflection assignments
Content that is accessible from any fixed or portable device with an Internet connection
Acquire new practical tools for Psychopedagogy applied to learning, in only six weeks"
The teaching staff of this Postgraduate Certificate in Curricular Materials and Educational Technology is made up of professionals in the sector, who pour all their knowledge and experience into this program to produce quality content, in addition to recognized specialists belonging to leading societies and prestigious universities. 
The Multimedia Content has been elaborated with the latest Educational Technology, which will allow the Professional a situated and contextual learning, through which the student will be able to study in a simulated environment in which they will be able to learn in real situations. 
The design of this program is based on Problem-Based Learning, so that the professional will have to try to solve the different situations of Professional Practice that arise throughout the training. For this reason, students will be assisted by an innovative, interactive video system created by renowned and experienced experts in the field of School Psychopedagogy with extensive teaching experience.
Add the qualification your résumé needs in an increasingly demanding labor market"
With the best facilities so you can combine your studies with your personal or professional life, without any problems and with total independence"
The structure of the contents has been designed by a team of professionals from leading schools and universities. Structured in specific units, it will allow you to learn in a gradual and sustained way, without losing motivation during the process.
A carefully developed, educational program to offer a highly effective updating and specialization process"
Module 1. Curricular Materials and Educational Technology
1.1. Educational Orientation in the Information Society 
1.1.1.  Educational Guidance and New Competences of the Guidance Counselor in the Framework of Information Technologies
 1.1.1.1. New Concept of Educational Guidance in the Framework of the Information Society
 1.1.1.2. New Competencies of the Guidance Counselor 
1.2. Materials and Media as Teaching-Learning Support
1.2.1. Curricular Materials, Methodological Principles for its Use and Evaluation
 1.2.1.1. Curricular Materials for the Improvement of the Teaching-Learning Process
 1.2.1.2. Characteristics and Types of Curricular Materials 
 1.2.1.3. Use and Evaluation of Different Types of Curricular Materials
 1.2.1.4. Educational Technology 
1.3. Curricular Materials for New Teaching-Learning Methodologies and Educational Innovation (I)
1.3.1. Student-Centered Learning, from Planned Curriculum to Curriculum in Action
 1.3.1.1. New Learner-Centered Educational Paradigm 
 1.3.1.2. Planned Curriculum and Curriculum in Action 
1.3.2. The Concept of Educational Innovation and New Educational Methodologies 
 1.3.2.1. Educational Innovation
 1.3.2.2. Cooperative Learning
1.4. Curricular Materials for New Teaching-Learning Methodologies and Educational Innovation (II)
1.4.1. Problem-based Learning, Thinking Culture, Project-oriented Learning, Gamification, and Flipped Classroom 
 1.4.1.1. Problem-Based Learning
 1.4.1.2. Thinking Culture
 1.4.1.3. Project-Oriented Learning
 1.4.1.4. Gamification
 1.4.1.5. Flipped Classroom
1.5. Information Society (IS): ICT in Education
1.5.1. Challenges of Education in the Information Society: Training Citizens in Media Education
 1.5.1.1. ICT
 1.5.1.2. New Reality in the Information Society
 1.5.1.3. Educational Challenges in the Information Society
 1.5.1.4. Media Education 
1.6. Curricular Integration of ICT
1.6.1. Integration of ICT as an Object of Study, Institutional Integration, and Didactic Integration
 1.6.1.1. ICT as an Object of Study
 1.6.1.2. Institutional Integration of ICT
 1.6.1.3. ICT in the School Curriculum and Didactic Integration
1.7.  Internet in Learning: School 2.0 and E-Learning Models
1.7.1. Concept and Characteristics of 2.0 Schools. E-Learning and B-Learning, Professional Development and Online Universities. MOOCs 
 1.7.1.1. School 2.0 
 1.7.1.2. E-learning and B-learning 
 1.7.1.3. Online Programs 
 1.7.1.4. MOOCs
1.7.2. Possibilities of the Internet for the Communication and Professional Development of Educators 
 1.7.2.1. Communication and Professional Development of Educators in the Internet Space
1.8. Personal Learning Environments (PLE) for Lifelong Learning
1.8.1. PLE Definition, Characteristics and Elements 
 1.8.1.1. Lifelong Learning 
 1.8.1.2. Personal Learning Environments, Definition and Characteristics 
 1.8.1.3. Fundamental Elements and Construction of a PLE
1.8.2. The PLE in the Work of the Counselor 
 1.8.2.1. Use of PLE in the Guidance Function
1.9. Audiovisual Media in Education
1.9.1.  Characteristics of Audiovisual Media in Educational Use. Sound Resources, Podcast, and the Radio in the School. Image Resources 
 1.9.1.1. Characteristics of Audiovisual Media in Educational Use 
 1.9.1.2. Audio Resources 
 1.9.1.3. Podcast and Radio in School 
 1.9.1.4. Image Resources 
 1.9.1.5. Audiovisual Material Design and Production 
1.10. Vocational and Career Guidance with ICT
1.10.1. ICT in Vocational and Professional Orientation Processes in Middle School. Orienta Program and Web Platforms 
 1.10.1.1. ICT in Vocational and Professional Orientation Processes in Middle School 
 1.10.1.2. Orienta Program for Middle School Students
 1.10.1.3. Web Platforms for Vocational and Career Guidance (MyWayPass)
1.11. Multimedia Materials Development for Tutoring and Academic Guidance 
1.11.1. The Concept of Web 2.0. Web Pages, WebQuest, Blogs, and Wikis. Multimedia Materials for Tutoring 
 1.11.1.1. Web 2.0
 1.11.1.2. WebQuest
 1.11.1.3. Blogs
 1.11.1.4. Wikis
 1.11.1.5. Multimedia Materials for Tutoring 
1.12. Curricular Materials for the Attention to Diversity
1.12.1. Materials for the Attention to Diversity and Materials for Diagnosis and Evaluation ICT in the Attention to Diversity 
 1.12.1.1. Materials for the Attention to Diversity
 1.12.1.2. Materials for Diagnosis and Evaluation
 1.12.1.3. ICT for the Attention to Diversity 
1.13. Regulatory Framework for Attention to Diversity II: Measures
1.13.1. Measures of Attention to Diversity: Organization of Center Resources and the Plan of Attention to Diversity
 1.13.1.1. Organization of Resources 
 1.13.1.2. Plan of Attention to Diversity 
1.14. Learning Skills Development
1.14.1. The Concept of Learning and Competence for Study. Emotional Intelligence and Social Competence in the School Environment 
 1.14.1.1. Learning and Study Competence 
 1.14.1.2. Emotional and Social Intelligence 
1.15. Learning Difficulties
1.15.1. Definition of Learning Difficulties. Historical Development
 1.15.1.1. DA Concept
 1.15.1.2. Historical Development 
1.16. Literacy Learning Difficulties
1.16.1. Reading Difficulties Dyslexia and Dysorthography
 1.16.1.1. DA Concept of Reading
 1.16.1.2. Dyslexia 
 1.16.1.3. Dysorthographia 
1.17. Math Learning Difficulties
1.17.1. Definition of Learning Difficulties in Mathematics Evaluation, Diagnosis and Intervention
 1.17.1.1. Concept of DA in Mathematics Learning 
 1.17.1.2. Assessment
 1.17.1.3. Diagnosis
 1.17.1.4. Intervention 
1.18. Students with Attention Deficit Hyperactivity Disorder (ADHD)
1.18.1. Attention Deficit Hyperactivity Disorder (ADHD) Profile
 1.18.2. ADHD Needs Assessment and Educational Intervention 
 1.18.2.1. Needs Assessment in ADHD
 1.18.2.2. Educational Intervention in ADHD
1.19. Students with High Intellectual Abilities
1.19.1. The Profile of High Intellectual Ability
 1.19.2. Needs Assessment in High Intellectual Abilities and Educational Intervention
 1.19.2.1. Assessment 
 1.19.2.2. Intervention 
1.20. Students with Late Incorporation to the Educational System and the Educational Compensation System
1.20.1. Concept of Late Incorporation to the Educational System and the Need for Compensatory Education. Educational Compensation Measures
 1.20.1.1. Concept of Late Incorporation into the Educational System
 1.20.1.2. Concept of Compensatory Need
 1.20.1.3. Educational Compensation Measures
1.21. Students with Behavioral Disorders
1.21.1. Profile of Autism Spectrum Disorder (ASD) within Severe Behavioral Disorders. Assessment and Intervention 
 1.21.1.1. ASD Profile
 1.21.1.2. ASD Assessment
 1.21.1.3. Intervention 
1.22. Students with Disabilities
1.22.1. Intellectual, Sensory, and Motor Disabilities
 1.22.1.1. Intellectual Disability
 1.22.1.2. Sensory Disability
 1.22.1.3. Motor Disability
This is your moment; push yourself with an intensive program that will put you at the forefront of the job market"