Thermoplastic Orthodontics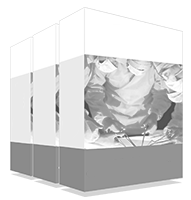 Thermoplastic Orthodontics advances along with the technology used for its design and implementation. The new materials make it possible to develop diverse functions, beyond traditional dental traction, such as dental protection or the prevention of pathologies such as bruxism. This program is designed to facilitate the updating of professionals' knowledge in a practical way and adapted to their needs.
completion date
04/21/2023
The world's largest faculty of dentistry"
Improve your knowledge through this program, where you will find the best didactic material with real clinical cases. Learn here about the latest advances in the speciality to be able to perform quality dental practice"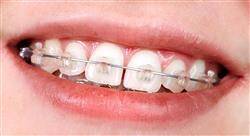 Soft devices, used for orthodontics, facilitate a number of functions in oral treatments. Their plasticity allows them to be useful both for the purpose of dental traction and for the prevention of injuries due to erosion in pathologies such as bruxism, or in the case of sports professionals or those in dangerous jobs, with the aim of protecting teeth from accidental trauma.
Although its biomechanical power is less than that of conventional orthodontic devices, due to the flexibility and texture of the materials, some effectiveness is obtained with the advantage of low invasiveness in the patient.
This program is oriented to provide the professional with an update on the main aspects of Thermoplastic Orthodontics, in a practical way, 100% online, and adapted to their needs.
Expand your knowledge through the Postgraduate Certificate in Thermoplastic Orthodontics in a practical way and adapted to your needs"
This Postgraduate Certificate in Thermoplastic Orthodontics contains the most complete and up-to-date scientific program on the market. The most important features of the program include:
Development of clinical cases presented by experts in lingual orthodontics
The graphic, schematic, and practical contents with which they are created, provide scientific and practical information on the disciplines that are essential for professional practice
Latest diagnostics and treatment in Thermoplastic Orthodontics
An algorithm-based interactive learning system for decision-making in the clinical situations presented throughout the course
With special emphasis on evidence-based medicine and research methodologies in dentistry
All of this will be complemented by theoretical lessons, questions to the expert, debate forums on controversial topics, and individual reflection assignments.
Availability of content from any fixed or portable device with internet connection
This program is the best investment you can make in choosing a specialization for two reasons: you will obtain a Postgraduate Certificate from the largest digital university in the world, TECH, and you will acquire the best and most up-to-date training in Thermoplastic Orthodontics"
Forming part of the teaching staff is a group of professionals in the world of Dentistry, who bring to this course their work experience, as well as a group of renowned specialists, recognised by esteemed scientific communities.
The multimedia content developed with the latest educational technology will provide the professional with situated and contextual learning, i.e., a simulated environment that will provide immersive training program to train in real situations.
This program is designed around Problem-Based Learning, whereby the professional must try to solve the different professional practice situations that arise throughout the program. For this reason, they will be assisted by an innovative, interactive video system created by renowned and experienced experts in the field of dentistry with extensive teaching experience.
This Postgraduate Certificate allows for training in simulated environments, which provide immersive learning programmed to train for real situations"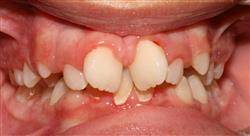 It includes clinical cases to bring the program's degree as close as possible to the reality of care in dentistry"
The structure of the contents has been designed by a team of professionals knowledgeable about the implications of specialization in daily practice, aware of the current relevance of training in Thermoplastic Orthodontics, and who are committed to quality teaching through new educational technologies.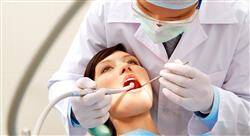 This Postgraduate Certificate in Thermoplastic Orthodontics contains the most complete and up-to-date scientific program on the market"
Module 1. Thermoplastic Orthodontics
1.1. Introduction Clear Splints or Dental Aligners
1.1.1. History of Aligners
1.1.2. Current Use of Transparent Retainers
1.2. Record Keeping
1.2.1. Prior to Aligner Registrations
1.2.2. Extraoral and Intraoral Photography
1.2.3. Lateral Skull Orthopantomography and Teleradiography
1.2.4. Taking Imprints
1.2.5. Intraoral Scanner
1.3. Attachments and Pressure Points
1.3.1. Pressure Points
1.3.2. Introduction to Attachments
1.3.2.1. Optimized Attachments
1.3.2.2. Conventional Attachments
1.3.2.3. Hierarchy of Attachment Placement According to the Movement to be Performed Per Tooth
1.3.2.4. Usual Movements, Which Prevent the Placement of Attachments
1.3.2.5. Attachment Placement
1.4. Aligner Movements
1.4.1. Introduction to Aligner Movements
1.4.2. Predictable and Unpredictable Aligner Movements
1.4.3. Comparing Different Movement Predictability
1.4.4. Predictable Malocclusions Using Aligners
1.5. Reviewing and Correcting the Virtual Video
1.5.1. What Can Be Seen through Virtual Video
1.5.2. How to Proceed upon Receiving the Virtual Video
1.5.3. Modifying the Virtual Video
1.5.4. Indirectly Modifying the Virtual Video
Module 2. Dental Aligner Correction in 3 Planes of Space
2.1. Correcting Sagittal Plane Malocclusions
2.1.1. Correcting Sagittal Plane Malocclusions: Class II
2.1.2. Correcting Sagittal Plane Malocclusions: Class III
2.2. Correcting Vertical Plane Malocclusions
2.2.1. Overbite
2.2.2. Open Bite
2.3. Correcting Transversal Plane Malocclusions
2.3.1. Single-Tooth Crossbite
2.3.2. Unilateral Posterior Crossbite
2.3.3. Bilateral Posterior Crossbite
2.3.4. Scissor Bite
2.3.5. Midline Discrepancy
Module 3. Multidisciplinary Thermoplastic Orthodontics and Case Completion
3.1. Aligners Together with Other Dental Specialties
3.2. Managing Extractions with Thermoplastic Orthodontics
3.3. Case Completion
3.4. Auxiliary Equipment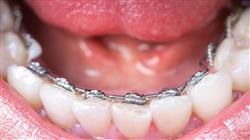 Una experiencia única, clave y decisiva para impulsar tu desarrollo profesional"