Multidisciplinary Treatments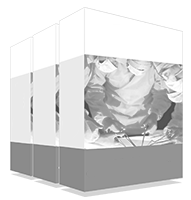 Orthodontics is becoming an increasingly popular treatment option for oral pathologies. This increased implementation has made it easier to also apply it to patients with complex dental problems accompanied by periodontal pathology, etc. This requires the specialist to be kept up to date on the role of the other professionals involved in cases of multidisciplinary orthodontic therapy.
The world's largest faculty of dentistry"
Improve your knowledge through this program, where you will find the best didactic material with real clinical cases. Learn here about the latest advances in the speciality to be able to perform quality dental practice"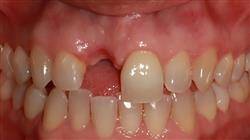 Nowadays, orthodontics is a therapeutic process demanded by many patients of all ages. One of the special features of this therapeutic process in adults is that some of them have other oral diseases in addition to dental misalignment, such as pyorrhea or missing teeth, so a conventional orthodontic treatment is not enough to solve these problems but it will be necessary to perform a series of parallel processes in order to obtain a healthy and aesthetically beautiful mouth.
Multidisciplinary orthodontics is becoming increasingly common. Nowadays, in addition to dental misalignment, there are other periodontal diseases, such as premature loss of dental instruments, which are very common situations in adult patients. On the other hand, it is important to take into account the needs of the patient when undergoing orthodontic treatment, since the vast majority demand techniques that respect dental aesthetics during the process.
This program is aimed at providing the professional with an update on the main aspects of advanced treatments in conventional orthodontics, in a practical way, 100% online, and adapted to their needs.
Expand your knowledge through the Postgraduate Certificate in Multidisciplinary Treatments in a practical way and adapted to your needs"
This Postgraduate Certificate in Multidisciplinary Treatments contains the most complete and up-to-date scientific program on the market. The most important features of the program include:
Development of clinical cases presented by experts in lingual orthodontics
The graphic, schematic, and practical contents with which they are created, provide scientific and practical information on the disciplines that are essential for professional practice
Diagnostic and therapeutic innovations in the approach to multidisciplinary dental pathology
An algorithm-based interactive learning system for decision-making in the clinical situations presented throughout the course
With special emphasis on evidence-based medicine and research methodologies in dentistry
All of this will be complemented by theoretical lessons, questions to the expert, debate forums on controversial topics, and individual reflection assignments
Availability of content from any fixed or portable device with internet connection
This Postgraduate Certificate may be the best investment you can make when selecting a refresher program, for two reasons: in addition to updating your knowledge in Multidisciplinary Treatments, you will obtain a Postgraduate Certificate from TECH Technological University"
Forming part of the teaching staff is a group of professionals in the world of Dentistry, who bring to this course their work experience, as well as a group of renowned specialists, recognised by esteemed scientific communities.
The multimedia content developed with the latest educational technology will provide the professional with situated and contextual learning, i.e., a simulated environment that will provide immersive training program to train in real situations.
The design of this program is based on Problem-Based Learning, whereby the dentist must try to solve the different professional practice situations that arise throughout the program. For this reason, you will be assisted by an innovative, interactive video system created by renowned and experienced experts in the field of radiology with extensive teaching experience.
This course allows training in simulated environments, which provide immersive learning programmed to train for real situations"
It includes clinical cases to bring the program's degree as close as possible to the reality of care in dentistry"
The structure of the contents has been designed by a team of professionals who recognize the implications that specialization has on daily medical practice, who are aware of the relevance of current training in Multidisciplinary Treatments and are committed to quality teaching using new educational technologies.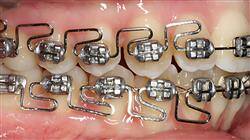 This Postgraduate Certificate in Multidisciplinary Treatments contains the most complete and up-to-date scientific program on the market"
Module 1. Multidisciplinary Treatments 
1.1. Treating Periodontal Patients
1.1.1. Specific Characteristics in Adult Patients
1.1.2. Anatomy of the Periodontium
1.1.3. Multidisciplinary or Interdisciplinary Treatments
1.1.4. Diagnosing Adult Patients and Determining Treatment Goals
1.1.5. Preparing Adult Orthodontic Patients for Orthodontic Treatment
1.1.6. Stripping Tool as an Essential Element in Adult Periodontal Patients
1.1.7. A Special Entity: Posterior Bite Collapse in Adult Patients
1.2. Treatment and Esthetics in Anterior Fronts: Orthodontics and Prosthetics
1.2.1. Fundamental Requirements for Successful Occlusal Therapy as Proposed by Dawson
1.2.2. The Six Decisions Affecting the Functional Anatomy Matrix
1.2.3. Previous Guidelines
1.2.4. Fundamental Esthetic Criteria
1.3. Orthodontics and Treating SAHS in Children
1.3.1. Anatomy of the Respiratory System
1.3.2. Lymphoid System
1.3.3. General Concepts of Sleep: Sleep and Breathing
1.3.4. Clinical Examination in Children with Suspected SAHS
1.4. Orthodontics and Treating SAHS in Adults
1.4.1. Sleep Medicine
1.4.2. Sleep Apnea-Hypopnea Syndrome (SAHS)
1.4.3. Efficacy of Mandibular Advancement Devices (MADs)
1.4.4. Therapy Management and Monitoring Protocol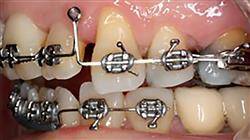 A unique, key, and decisive training experience to boost your professional development"