Early Dentofacial Orthopedics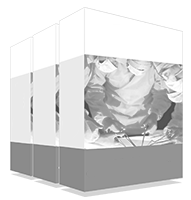 Early Dentofacial Orthopedics is one of the most effective resources to achieve a healthy development of the facial bone structure. Diagnosis at an early age allows interventions to be carried out to resolve and prevent pathological situations in the dental layout and their consequences at a functional level. This program allows professionals to update their knowledge in a practical way and adapted to their needs.
completion date
04/21/2023
The world's largest faculty of dentistry"
Improve your knowledge through this program, where you will find the best didactic material with real clinical cases. Learn here about the latest advances in the speciality to be able to perform quality dental practice"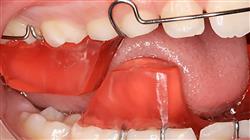 The best time for dentofacial orthopedics is between 4 and 12 years of age, when the bone structure is in the process of growing. However, there is nothing to stop treatment being started at a younger age if there is an obvious problem. Dentofacial orthopedics is therefore preferable in early childhood or pre-adolescence, because, at these stages, professional intervention to guide the correct growth of the face is very beneficial.
The early approach perfectly complements the results of conventional orthodontic treatment by simplifying prolonged orthodontic treatment and eliminating the need for jaw surgery in adulthood. In addition, it is essential for the patient to achieve proper aesthetics and a harmonious face.
This program is oriented to provide the professional with up-to-date knowledge of the main aspects of Early Dentofacial Orthopedics, in a practical way, 100% online, and adapted to their needs.
Update your knowledge through the Postgraduate Certificate in Early Dentofacial Orthopedics in a practical way and adapted to your needs"
This Postgraduate Certificate in Early Dentofacial Orthopedics contains the most complete and up-to-date scientific program on the market. The most important features include:
Development of clinical cases presented by experts in early dentofacial orthopedics
The graphic, schematic, and practical contents with which they are created, provide scientific and practical information on the disciplines that are essential for professional practice
Diagnostic and therapeutic developments related to Early Dentofacial Orthopedics
An algorithm-based interactive learning system for decision-making in the clinical situations presented throughout the course
With special emphasis on evidence-based dentistry and research methodologies in dentistry
All of this will be complemented by theoretical lessons, questions to the expert, debate forums on controversial topics, and individual reflection assignments
Content that is accessible from any fixed or portable device with an Internet connection
This Postgraduate Certificate may be the best investment you can make when selecting a refresher program, for two reasons: in addition to updating your knowledge in Early Dentofacial Orthopedics, you will obtain a Postgraduate Certificate issued by TECH Technological University"
Forming part of the teaching staff is a group of professionals in the world of Dentistry, who bring to this course their work experience, as well as a group of renowned specialists, recognised by esteemed scientific communities.
The multimedia content developed with the latest educational technology will provide the professional with situated and contextual learning, i.e., a simulated environment that will provide an immersive training program to train in real situations.
The design of this program is based on Problem-Based Learning, whereby the dentist must try to solve the different professional practice situations that arise throughout the program. For this reason, you will be assisted by an innovative, interactive video system created by renowned and experienced experts in the field of radiology with extensive teaching experience.
This course allows training in simulated environments, which provide immersive learning programmed to train for real situations"
It includes clinical cases to bring the program's degree as close as possible to the reality of care in dentistry"
The structure of the contents has been designed by a team of professionals who understand the implications of specialization in daily practice, are aware of the current relevance of training in orthodontics techniques, and who are committed to quality teaching through new educational technologies.
This Postgraduate Certificate in Early Dentofacial Orthopedics contains the most complete and up-to-date scientific program on the market"
Module 1. Early Dentofacial Orthopedics 
1.1. Early Orthopedics: NeuroOcclusal Rehabilitation
1.1.1. Concept and Justification
1.1.2. Planas Law of Minimum Vertical Dimension and Planas Functional Masticatory Angle
1.1.3. Planas Laws: Stomatognathic System Development
1.1.4. First Year Treatment
1.1.5. First Dentition Therapeutics
1.1.6. Mixed and Second Dentition Therapeutics
1.2. Treatments in Deciduous Dentition and Mixed First Phase
1.2.1. Class III and Anterior Crossbite
1.2.2. Class II
1.2.3. Open Anterior Bite
1.2.4. Overbite
1.2.5. Posterior Crossbite and Transverse Problems: Facial Asymmetry in Children Treating Children with Alveolar Osteitis (Dry Socket)
1.2.6. Eruption Alterations: Canines. Incisors Premolars and Molars
1.2.7. Space Constraints
A unique, key, and decisive training experience to boost your professional development"