Professional Master's Degree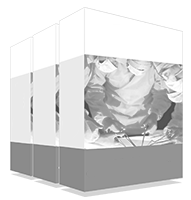 According to recent studies, autoimmune diseases affect between 3 and 7 percent of the adult population. In the United States alone, it is estimated that there are more than 23 million people affected by one of these diseases. This Professional Master's Degree in autoimmune diseases will help you to incorporate new diagnostic, treatment, and prognostic techniques, providing you care for patients with these diseases, as well as treatment and monitoring.
completion date
03/21/2024
The world's largest faculty of medicine"
All the advances in diagnosis, treatment, and prognosis of Autoimmune Diseases in an effective and realistic Professional Master's Degree, designed to provide you with the tools you need in this exciting medical field"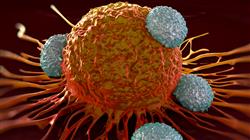 In clinical practice, diagnosing, monitoring, and treating Autoimmune Diseases is not a straightforward task. The simultaneous or overlapping involvement of multiple organs and the presence of often vague or confusing symptoms require professionals to have a series of up-to-date and practical skills and knowledge that allow them to make quick and efficient decisions. Often, care in these cases involves dealing with long-term situations, in which the patient needs special personal, human and medical attention, both because of the absence of a diagnosis that provides an answer to their situation and because of the exhaustion inherent to long-term pathologies. During this complete Professional Master's Degree, the student will get the specialized and experienced vision that this type of diseases demands and needs. With solvency and seriousness that offers the teaching prestige of the largest online university in the world.
The content of this master's degree will cover, comprehensively and clearly, all aspects of the most relevant Systemic Autoimmune Diseases. Based on the study of Clinical Immunology as a basis for understanding the processes of development of autoimmune pathology, unraveling the different aspects of interest of this medical discipline. A specific and practical approach that will lead the medical professional to know in depth the different Autoimmune Diseases described so far, knowing and integrating their diagnostic and classificatory criteria in daily practice. 
All these teacher developments are created with the objective of achieving educational efficiency for their students. An approach that focuses on offering the professional the possibility of making their learning compatible with their personal or professional life in a totally efficient way. A continuous Professional Master's Degree that includes highly specialized content, resulting from the latest trends and medical advances, such as its modules in Clinical Immunology, Multidisciplinary Assessment and Associated Pharmacology.
This objective of continuous education is also maintained after the course has been completed, thanks to the creation of an Online Learning Fund on Patients with Autoimmune Disease. A constantly up-to-date and revised resource to keep you informed of the latest developments in this field. 
Discover a new way to keep your professional update in line with the medical vanguard with this highly demanding teaching program and the next step in your specialization"
This Professional Master's Degree in Autoimmune Diseases contains the most complete and up-to-date program on the market. The most important features include:
The latest technology in online teaching software
A highly visual teaching system, supported by graphic and schematic contents that are easy to assimilate and understand
Practical cases presented by practising experts
State-of-the-art interactive video systems
Teaching supported by telepractice
Continuous updating and recycling systems
Autonomous learning: full compatibility with other occupations
Practical exercises for self-evaluation and learning verification
Support groups and educational synergies: questions to the expert, debate and knowledge forums
Communication with the teacher and individual reflection work
Content that is accessible from any fixed or portable device with an Internet connection
Supplementary documentation databases are permanently available, even after the course
Because of their particular nature, diagnosing systemic Autoimmune Diseases may be challenging for professionals. This Professional Master's Degree will provide professionals with the support of the most advanced medical processes, allowing them to make the quick decisions and interventions that clinical practice requires"

Our teaching staff is composed of medical professionals, practicing AD specialists. In this way, the intended objective of updating is ensured. A multidisciplinary team of doctors trained and experienced in different environments, who will develop the theoretical knowledge in an efficient way, but above all, they will put at the service of the course the practical knowledge derived from their own experience: one of the differential qualities of this Professional Master's Degree.
This mastery of the subject is complemented by the effectiveness of the methodology used in the design of this Master's Degree. Developed by a multidisciplinary team of E-Learning experts, it integrates the latest advances in educational technology. In this way, you will be able to study with a range of comfortable and versatile multimedia tools that will give you the operability you need in your education. 
The design of this program is based on Problem-Based Learning: an approach that conceives learning as a highly practical process. To achieve this remotely, telepractice is used: with the help of an innovative system of interactive videos, you will be able to acquire knowledge as if you were facing the scenario you are learning at that moment. A concept that allows you to integrate learning in a more realistic and permanent way.
A methodological design that will take you through different teaching approaches to allow you to learn dynamically and effectively"
Our innovative telepractice concept will give you the opportunity to learn through an immersive experience, which will provide you with a faster integration and a much more realistic view of the contents"
The contents of this Professional Master's Degree in Autoimmune Diseases have been developed by the different experts on this program, with a clear purpose: to ensure that our students acquire each and every one of the necessary skills to become true experts in this field. Knowledge that will enable you to respond to the needs of patients with ADs, with an approach based on the latest techniques and advances in diagnosis, treatment, and prognosis of these diseases.
A comprehensive teaching program, structured in well-developed teaching units, oriented towards learning that is compatible with your personal and professional life"
Module 1. Clinical Immunology and Autoinflammatory Diseases
1.1. The Innate and Adaptive Immune Response
1.2. From Autoimmune Response to Systemic Autoimmune Disease
1.3. Types of Autoimmune Response
1.4. HLA Polymorphism
1.5. Autoantibodies in Autoimmune Disease Diagnosis
1.6. Autoinflammatory Diseases I: IL-1-Mediated Diseases
1.7. Autoinflammatory Diseases II: Autoinflammation and Autoimmunity. Interferonopathies
1.8. Autoinflammatory Diseases III: Autoinflammation and Immunodeficiency
1.9. Autoinflammatory Diseases IV: Ubiquitinopathies and Other Autoinflammatory Diseases
1.10. Immunomodulatory Therapies
Module 2. Systemic Lupus Erythematosus
2.1. Epidemiology
2.2. Clinical Manifestations
2.3. Diagnostic Criteria Classification Criteria
2.4. Lupus Nephritis
2.5. Neurolupus
2.6. Monitoring Patients with Lupus
2.7. Lupus Treatment I: Conventional Therapy
2.8. Lupus Treatment II: Immunosuppressive Therapy
2.9. Lupus Treatment III: Treatment according to the Organ Affected
2.10. Pregnancy and Lupus
Module 3. Antiphospholipid Syndrome
3.1. Antiphospholipid Antibodies
3.2. Clinical Manifestations of Antiphospholipid Syndrome
3.3. Catastrophic Antiphospholipid Syndrome
3.4. Seronegative Antiphospholipid Syndrome
3.5. Obstetric Antiphospholipid Syndrome
3.6. Cardiac Involvement in Antiphospholipid Syndrome
3.7. Monitoring Patients with Antiphospholipid Syndrome
3.8. Treating Antiphospholipid Syndrome
3.9. Treating Antiphospholipid Syndrome in Special Clinical Situations
Module 4. Systemic Sclerosis (SSc)
4.1. Epidemiology
4.2. Clinical Manifestations
4.3. Diagnostic Criteria. Classification Criteria
4.4. Renal Involvement in Systemic Sclerosis
4.5. Pulmonary Involvement in Systemic Sclerosis
4.6. Monitoring Patients with Systemic Sclerosis
4.7. SScTreatment I: Conventional Therapy
4.8. SSc Treatment II: Immunosuppressive Therapy
4.9. SSc Treatment III: Treatment According to the Affected Organ
4.10. Treating Pulmonary Hypertension in Patients with Systemic Sclerosis
Module 5. Idiopathic Inflammatory Myopathy (IIM)
5.1. Epidemiology
5.2. Clinical Manifestations
5.3. Diagnostic Criteria. Classification Criteria
5.4. Differential Diagnosis of Idiopathic Inflammatory Myopathy
5.5. Pulmonary Involvement in Idiopathic Inflammatory Myopathy
5.6. Monitoring Patients with Idiopathic Inflammatory Myopathy
5.7. IIM Treatment - I: Conventional Therapy
5.8. IIM Treatment - II: Immunosuppressive Therapy
5.9. Inclusion Body Myositis
5.10. Myositis and Cancer
Module 6. Systemic Vasculitis
6.1. Epidemiology
6.2. Diagnostic Criteria. Classification Criteria
6.3. Monitoring Patients with Systemic Vasculitis
6.4. Giant Cell Arteritis and Polymyalgia Rheumatica
6.5. Takayasu's Arteritis
6.6. Polyarteritis Nodosa and Kawasaki Disease
6.7. ANCA-Associated Vasculitis: Granulomatosis with Polyangiitis (GPA) and Microscopic Polyangiitis (MPA)
6.8. ANCA-Associated Vasculitis: Eosinophilic Granulomatosis with Polyangiitis (EGPA)
6.9. Immune Complex Vasculitis. Cryoglobulinemic Vasculitis
6.10. CNS Vasculitis and Other Localized Vasculitis
Module 7. Primary Sjögren's Syndrome
7.1. Epidemiology
7.2. Clinical Manifestations
7.3. Diagnostic Criteria Classification Criteria
7.4. Minor Salivary Gland Biopsy and Other Complementary Tests
7.5. Extra-glandular Involvement in Primary Sjögren's Syndrome
7.6. Monitoring Patients with Primary Sjögren's Syndrome
7.7. Differential Diagnosis of Primary Sjögren's Syndrome
7.8. PSS Treatment I: Dryness Therapy
7.9. PSS Treatment II: Extra-glandular Manifestations Treatment
7.10. Primary Sjögren's Syndrome Prognosis
Module 8. Other Systemic Immune-Mediated Diseases
8.1. Relapsing Polychondritis
8.2. Sarcoidosis
8.3. Extrapulmonary Sarcoidosis
8.4. Hemophagocytic Syndrome
8.5. IgG4-Related Autoimmune Disease
8.6. Variable Vessel vasculitis: Behcet's Disease I
8.7. Variable Vessel Vasculitis: Behcet's Disease II
8.8. Rheumatoid Arthritis
8.9. Other Autoimmune Diseases of the Musculoskeletal System
8.10. Adult Still's Disease
Module 9. Multidisciplinary Assessment of Patients with ADs
9.1. Cardiovascular Risk Factors in Patients with ADs
9.2. Fever in Patients with ADs and Immunosuppressive Treatment
9.3. Pregnancy in Patients with ADs
9.4. Anti-Inflammatory, Immunosuppressive and Antithrombotic Treatment in Pregnancy
9.5. Emergencies in Patients with ADs
9.6. Vaccination in Patients with ADs
9.7. Non-Infectious Uveitis
9.8. Pulmonary Arterial Hypertension in ADs
9.9. The Use of Capillaroscopy in Patients with ADs
9.10. Renal Biopsy in ADs
Module 10. Drugs in Systemic Autoimmune Diseases
10.1. Nonsteroidal Anti-Inflammatory Drugs
10.2. Antimalarials
10.3. Glucocorticoids
10.4. Immunosuppressants
10.5. Immunoglobulins
10.6. Vasodilators
10.7. Anticoagulants
10.8. Biological Treatments Targeting B-Lymphocytes
10.9. Biological Treatments Targeting TNF-α
10.10. Other Biological Treatments
Take the step to get up to date on the latest developments in Autoimmune Diseases"